Over 6 Million
Registered Users

1,100 + Locations
Served By Us

Offers from
23+ partner banks

Rated 4.5/5
By Customers

Online application,
quick processing

Transparent
terms & conditions

Dedicated advisor +
doorstep service

attractive
voucher
Rated As
4.5/5.0
(
4,785
Reviews)
---
Choice Of Partners With Us
---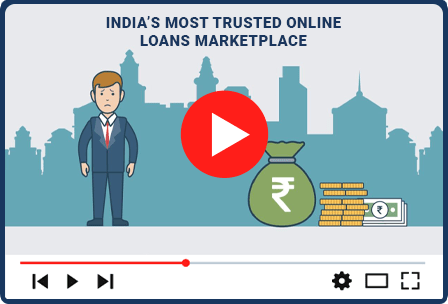 Free Service and
Quality Response
Digital + Doorstep
Service
---
Current Interest Rates & APR
Current Interest Rates
*T&C Apply
Illustration of the total cost of a personal loan
Total amount borrowed: ₹ 1,00,000
Time period: 3 Months to 72 Months
Interest Rate: 10.49% to 36.00%
Processing Fee payable to: Upto ₹ 3,500
Fee payable to MyLoanCare: NIL
Total Monthly Cost – From ₹ 1,877 for 72 Months ₹ 1,00,000 loan at 10.49% (lowest rate, longest time period) to ₹ 35,353 for 3 Months ₹ 1,00,000 loan at 36.00% (highest rate, shortest time period). This is inclusive of principal repayment.
Annual Percentage Rate (APR) of charge including all applicable fees: 11.07% to 36.58%
Total cost payable over loan tenure: ₹ 5,253 for 3 Months loan to ₹ 38,672 for 72 Months loan
Home Loan

Home Loan at all-time low rates starting at 7.50%. Cashback of up to ₹ 1,000

Apply Now

Personal Loan

Instant Personal Loan starting at 10.49% with Cashback of up to ₹ 1,000.

Check Offers

Gold Loan

Instant Gold Loan starting at 7.60% with Cashback of up to ₹ 500

Apply Now

Loan Against Property

Best Loan Against Property Offers starting @ 7.95%. Cashback of up to ₹ 1,000*.

Apply Now

Business Loan

Collateral Free Business Loan Rates starting at 14.00% with Overdraft facility.

Apply Now

Fixed Deposit

AAA rated FDs with returns as high as 7.05%.

Invest Now
2022-09-22 : SBI extends special FD scheme for senior citizens


SBI has extended the special fixed deposit scheme for senior citizens till March 31, 2023. The scheme was introduced in May 2020 and it was initially valid till September 2020. But amid the COVID-19 pandemic, the special FD scheme was extended several times and now the bank has extended it to March-end next year. The special FD scheme for senior citizens offers an additional 30 bps interest rate (over the existing 50 bps) to the senior citizens on term deposits with tenor of five years and more.

2022-09-19 : Axis Bank and Square Yards launched co-branded home buyer ecosystem


Axis bank partnered with Square Yards has introduced Open Doors' which is a single-stop solution to meet all kinds of housing requirements for those who are looking to buy a house. Customers of Axis Bank and Square Yards can now take advantage of a variety of value-added financial perks, including personalized loan amounts and flexible tenure, as well as little documentation for an easy home buying experience.

2022-09-19 : Bank of Baroda opens corporate cluster in Chennai


Bank of Baroda (BoB) has opened its mid corporate cluster (south) Chennai, which will cater to the needs of mid corporate segment by strengthening its operating model, branch network, credit decision making and will help in meeting financial requirements of such corporates in southern States.

2022-09-19 : BoB and TIIC ink pact to assist entrepreneurs


Bank of Baroda (BoB) recently signed a Memorandum of Understanding (MoU) with the Tamil Nadu Industrial Investment Corporation Limited (TIIC) to extend working capital facilities to entrepreneurs. TIIC promotes industrial development in Tamil Nadu by providing credit facilities to business units to purchase land and machinery, and construct buildings.

2022-09-12 : Union Bank of India hikes interest rates - home, car EMIs set to rise


Union Bank of India has increased its marginal cost-based lending rate (MCLR) in the range of 0.05 per cent to 0.35 per cent, which would make the loans from the bank more expensive. MCLR rates for overnight and one-month tenures to 7.00 per cent and 7.15 per cent, thus increasing them by 5 bps. For the three-month tenure, the rates are the same as before and are at 7.25 per cent.
*Terms and conditions apply. Credit at sole discretion of lender, which is subject to credit appraisal, eligibility check, rates, charges and terms. Information displayed is indicative and collected from public sources. Read More

Please wait while your information is being processed...