Over 6 Million
Registered Users

1,100 + Locations
Served By Us

Offers from
23+ partner banks

Rated 4.5/5
By Customers

Online application,
quick processing

Transparent
terms & conditions

Dedicated advisor +
doorstep service

attractive
voucher
Rated As
4.5/5.0
(
4,798
Reviews)
---
Choice Of Partners With Us
---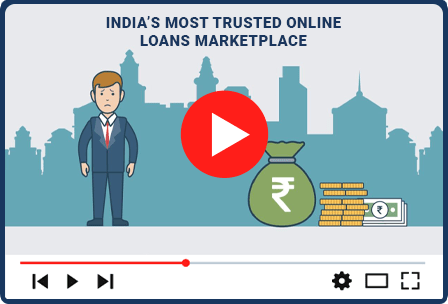 Free Service and
Quality Response
Digital + Doorstep
Service
---
Current Interest Rates & APR
Current Interest Rates
*T&C Apply
Illustration of the total cost of a personal loan
Total amount borrowed: ₹ 1,00,000
Time period: 3 Months to 72 Months
Interest Rate: 10.49% to 36.00%
Processing Fee payable to: Upto ₹ 3,500
Fee payable to MyLoanCare: NIL
Total Monthly Cost – From ₹ 1,877 for 72 Months ₹ 1,00,000 loan at 10.49% (lowest rate, longest time period) to ₹ 35,353 for 3 Months ₹ 1,00,000 loan at 36.00% (highest rate, shortest time period). This is inclusive of principal repayment.
Annual Percentage Rate (APR) of charge including all applicable fees: 11.07% to 36.58%
Total cost payable over loan tenure: ₹ 5,253 for 3 Months loan to ₹ 38,672 for 72 Months loan
Home Loan

Home Loan at all-time low rates starting at 8.00%. Cashback of up to ₹ 1,000

Apply Now

Personal Loan

Instant Personal Loan starting at 10.49% with Cashback of up to ₹ 1,000.

Check Offers

Loan Against Property

Best Loan Against Property Offers starting @ 9.20%. Cashback of up to ₹ 1,000*.

Apply Now

Business Loan

Collateral Free Business Loan Rates starting at 14.00% with Overdraft facility.

Apply Now

Fixed Deposit

AAA rated FDs with returns as high as 7.05%.

Invest Now
2022-11-14 : Bank of Baroda hiked fixed deposit rates


Bank of Baroda has increased retail term deposit rates by up to 100 basis points. Interest rates have been increased on domestic and NRE term deposits below INR 2 crore. The rates will come into effect from 14th November 2022. Bank of Baroda is now offering 6.1% interest on deposits of 3 to 10 and above 10 years deposits. On deposits of 2 to 3 years, the public sector is offering 6.25% interest.

2022-11-14 : BoB lowers home loan rates by 25 basis points to 8.25%


Bank of Baroda lowered its home loan rates by 25 basis points to 8.25 per cent and also waived the processing fee under a limited period offer. Ours is one of the lowest and most competitive home loan interest rates in the industry now and in addition to the 25 bps discount on the interest rate, we are also waiving off the processing charges completely," HT Solanki, general manager, said.

2022-11-03 : UPI Transactions Grow to 730 Cr in October


BHIM-UPI interface recorded a new high as its transactions rose by 7.7% in October to 730 crores. In September, UPI transactions stood at 678 crores with a total value of ₹11.16 lakh crores.

2022-11-03 : Bank of India Revises Fixed Deposit Rates


Bank of India (BOI) has revised its interest rates on fixed deposits (FDs) of less than ₹2 Cr and is offering rates from 2.85% to 7.25% for the general public and senior citizens an interest rate of 7.75% on deposits that mature in 777 days.

2022-11-02 : Niva Bupa and IDFC FIRST Bank Enters into Partnership for Bancassurance


Niva Bupa, which is a standalone Health Insurance Company, has entered into a partnership with IDFC FIRST Bank to provide health insurance solutions to the bank's customers.
*Terms and conditions apply. Credit at sole discretion of lender, which is subject to credit appraisal, eligibility check, rates, charges and terms. Information displayed is indicative and collected from public sources. Read More

Please wait while your information is being processed...