Over 2 Million
Registered Users

1,100 + Locations
Served By Us

Offers from
25+ partner banks

Rated 4.5/5
By Customers

Online application,
quick processing

Transparent
terms & conditions

Dedicated advisor +
doorstep service

attractive
cashbacks
Rated As
4.5/5.0
(
2,810
Reviews)
---
Choice Of Partners With Us
---
Assisted Digital Loan Process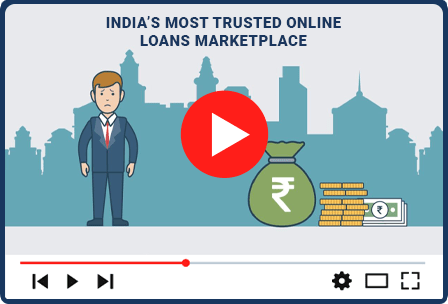 Free Service and
Quality Response
Digital + Doorstep
Service
---
Current Interest Rates & APR
Current Interest Rates
*T&C Apply
Illustration of the total cost of a personal loan
Total amount borrowed: ₹ 1,00,000
Time period: 12 months to 60 months
Interest Rate: 10.99% to 22%
Processing Fee payable to: Upto ₹ 2,000
Fee payable to MyLoanCare: NIL
Total Monthly Cost – From ₹ 2,174 for 60 months ₹ 1,00,000 loan at 10.99% (lowest rate, longest time period) to ₹ 9,359 for 12 months ₹ 1,00,000 loan at 22% (highest rate, shortest time period). This is inclusive of principal repayment.
Annual Percentage Rate (APR) of charge including all applicable fees: 11.39% to 22.4%
Total cost payable over loan tenure: ₹ 14,313 for 12 months loan to ₹ 32,424 for 60 months loan
---
23rd Aug, 2019 :

ICICI aims at 30% growth in retail loans in Karnataka

With increasing development in the state of Karnataka, ICICI bank expects an increase in retail loans. The bank has decided to expand its loan expenditure by 30%, which is up to Rs. 13, 700. This is done keeping in mind the demand for personal and auto loan.

23rd Aug, 2019 :

Gold loans become an easier alternative in times of credit crunch

NBFCs have been facing a lack of liquidity in terms of credit and therefore, an increase in the borrowing expense and lack of loan availability. However, Muthoot Finance reports that its gold loan increased to 6.6% during this fiscal year. This is because domestic gold prices have significantly increased, and due to lack of liquidity of funds in the finance market people are pledging gold to take loans.

23rd Aug, 2019 :

Kotak Mahindra Bank launches attractive offers on retail loans

Kotak Mahindra Bank is all set to celebrate its 3rd Kotak loan festival. During the festival, customers can avail of attractive interest rates and quick approvals on all types of retail loans, including personal loans, home loans, and car loans, among others. Further, loan applicants could even earn vouchers worth Rs. 25,000 during the loan festival.

23rd Aug, 2019 :

HDFC easy car loan scheme to buy Kia SELTOS

In order to facilitate custom fit car loan policies, HDFC Bank came up with an exclusive offer with Kia seltos. As per the offer, customers can buy this newly launched car with an EMI starting from Rs. 1234 per lakh onwards.

23rd Aug, 2019 :

SBI revises Fixed Deposit rates by 10-50 bps

SBI decides to lower its FD Rates with effect from August 26. As per the latest revision, the rates for the general public range from 4.50%-6% for the maturity of 7 days to 1 year. For 1 year to 3 years, rates range from 6.70% to 6.50%. And the rate for 3 years to 10 years ranges at 6.25%. For senior citizens, there is a further 0.50% reduction on rates, as always.