Over 2 Million
Registered Users

1,100 + Locations
Served By Us

Offers from
25+ partner banks

Rated 4.5/5
By Customers

Online application,
quick processing

Transparent
terms & conditions

Dedicated advisor +
doorstep service

attractive
cashbacks
Rated As
4.5/5.0
(
3,227
Reviews)
---
Choice Of Partners With Us
---
Assisted Digital Loan Process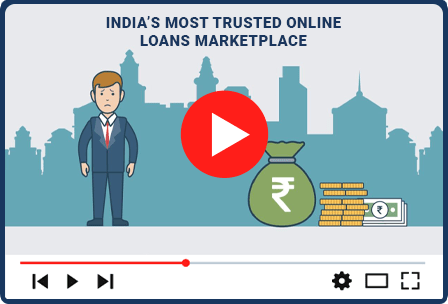 Free Service and
Quality Response
Digital + Doorstep
Service
---
Current Interest Rates & APR
Current Interest Rates
*T&C Apply
Illustration of the total cost of a personal loan
Total amount borrowed: ₹ 1,00,000
Time period: 12 months to 60 months
Interest Rate: 10.99% to 22%
Processing Fee payable to: Upto ₹ 2,000
Fee payable to MyLoanCare: NIL
Total Monthly Cost – From ₹ 2,174 for 60 months ₹ 1,00,000 loan at 10.99% (lowest rate, longest time period) to ₹ 9,359 for 12 months ₹ 1,00,000 loan at 22% (highest rate, shortest time period). This is inclusive of principal repayment.
Annual Percentage Rate (APR) of charge including all applicable fees: 11.39% to 22.4%
Total cost payable over loan tenure: ₹ 14,313 for 12 months loan to ₹ 32,424 for 60 months loan
---
4th Dec, 2019 :

ICICI Bank revised lending rates

With effect from December 1, 2019, ICICI Bank revised its Marginal Costs of Lending Rates. The new rate for overnight and one month period is 8.00%, and the rate for three months is 8.05%. Further, for long periods of six months and one year, MCLR is 8.20% and 8.25%, respectively.

4th Dec, 2019 :

Syndicate Bank plans to provide loan restructure facility to MSMEs

In a bid to make business loans more affordable for MSMEs, Syndicate Bank is set to offer loan restructuring facility to Micro, Small and Medium Enterprises (MSMEs). The facility will allow MSMEs to plan the repayment structure of the loan according to their convenience. Further, the offer will make MSME loans an attractive offer for buyers and will also help the bank strengthen its business loan portfolio.

4th Dec, 2019 :

Increase demand for Consumer Durable loans strengthened personal loans sector

Consumer Durable loans have been a big hit during the previous months, as per the latest reports published by RBI. However, the increase in demand was a reason for plenty of cashback, discounts, and rewards offered on this payment method. Also, various Banks in a bid to strengthen their personal loan segment through consumer durable loans offered various shopping discounts on their credit and debit cards.

4th Dec, 2019 :

Indian Bank MCLR remains unchanged for December

Indian Bank will continue with the same MCLR as the previous month, for December. MCLR for overnight period continues at 7.95%; for one month, it remains at 8.05%, and for three months, the rate remains at 8.20%. For six months and one year, MCLR continues at 8.25% and 8.35%, respectively.

4th Dec, 2019 :

LIC cuts down charges on Credit Card payments

With effect from December 1, 2019, Life Insurance Corporation cut down charges like convenience fees on payments through credit cards. The facility will be accessed across all payments systems like cardless payments, car dips, and point of sales. The major life insurance corporation claimed the move would promote digital payments in the country.