Unsecured Business Loan Interest Rates and Offers Oct 2017
Last Updated 24th Oct 2017
Unsecured Business Loan Interest Rates
An unsecured business loan is a loan provided to businessmen, business women, self employed professionals and SMEs without any collateral or security. This money can be used for:
Business expansion and growth
Buying machinery or equipment or fixed assets
Meeting working capital finance requirements
Building or constructing office premises or factory building
| Product Features | Loan Against Property | Unsecured Business Loan |
| --- | --- | --- |
| Maximum Loan amount | Up to 60% of the property value | Rs. 10 lakhs to Rs 5 crore |
| Loan Tenure | 5 - 15 years | 1-3 years |
| Interest Rate | 13.50% – 15% | 13.50% onwards |
| Processing fees | 0.25% - 2% | 2% - 3% |
Apply Business Loan @ 13.50%*
---
When should you opt for unsecured business loan and not loan against property?
You are unable to or not willing to provide a collateral or security such as property or deposit
You need money for a relatively shorter period of time
You need the money real fast and with minimal documentation within 3 - 15 days
You need flexible eligibility norms based on annual turnover or cash profits as opposed to reported income or profits
Unsecured Business Loan
Parameter
Description
Eligible Entities
Self proprietorships, partnership firms, private limited companies, doctors, self employed professionals with a minimum annual turnover of Rs 25 lakh for manufacturers and Rs 50 lakh for traders
Minimum Loan Amount
Rs 5 lakh
Maximum Loan Amount
Up to Rs 1 crore, in select cases up to Rs 5 crore
Interest Rate
14-22%, floating rate of interest
Loan Tenure
1-3 years. Few lenders offer loans of up to 5 years in select cases
Processing Fees
2-3%
Prepayment Penalty
As per the loan agreement
Loan Amount Eligibility

Lenders use multiple ways to estimate the eligibility
Turnover product, where an industry margin of up to 15% is applied on the turnover to estimate the income of the borrowers
DSCR product where eligibility is estimated using the debt repayment capacity of the borrower
Other Surrogate income products for loan amount of less than Rs 10 lakh

Documents Required

Last two years Income Tax Returns that have been filed on time
Bank Statements of last six months
VAT number, registration certificate etc
Professional degree and registration number
Unsecured Business Loan in Patna - Process
Compare loan offers of multiple banks to identify the best loan deals available on MyLoanCare. Key parameters one should compared are loan amount eligibility, interest rate, processing time and other terms such as prepayment penalty and processing fees.
Apply for the identified bank loan and submit required documents. Our loan advisor will ensure that it becomes a hassle free experience for you
Appraisal of the loan application by bank or NBFC. A credit manager will make a visit to your office or factory premises.
Credit approval by the bank or NBFC
Loan disbursement to your account after signing of loan agreement.
Documents required for Business Loan
Documents for Business Loan Application
Signed Application Form
Identity Proof (PAN)
Residential Address Proof
Last 3 years ITR (self and business), profit and loss account, balance sheets certified/audited by a CA.
Last 12 months bank account statement (self and business)
Certificate and Proof of Business Existence
Business Profile
Office address - ownership/ lease / rent agreement/ utility bill
Businesses Eligible for Business Loan
Small businesses, SMEs, Small and mid size Corporate
Self proprietorships, partnership firms, private limited companies, trusts, societies etc
Manufacturing firms, traders, wholesalers, retailers, exporters, distributors and resellers
Service Providers such as Chartered Accountants (CAs), interior architects, consultants, interior architect, schools, playschools and educational institutions
Self Employed professionals such as doctors, CA, MBA, engineers & architects and people with professional degrees
Business Loan Eligibility Calculator
Minimum business track record of 3 years with ITR and proof of business existence
Minimum turnover of Rs 25 lakh
Profit making entity with a minimum profit of Rs 1 lakh
Clear CIBIL report and track record
Bank account with any of the following banks



Abhyudaya Cooperative Bank
Ahmedabad Mercantile Cooperative Bank
Akola Janata Commercial Cooperative Bank
Allahabad Bank
Almora Urban Cooperative Bank
American Express
Andhra Bank
Au Financiers
Axis Bank
Bandhan Bank
Bank of Baroda
Bank of India
Bank of Maharashtra
Bharat Cooperative Bank
BNP
Canara Bank
Capital Local Area Bank
Catholic Syrian Bank
Central Bank of India
Citibank
Citizen Credit Cooperative Bank Ltd
City Union Bank
Corporation Bank
Dena Bank
Deutsche Bank
Development Credit Bank
Dhan Laxmi Bank
Equitas Housing Finance
Federal Bank
HDFC Bank
HSBC Bank
ICICI Bank
IDBI Bank
IDFC Bank
India Shelters
Indian Bank
Indian Overseas Bank
IndusInd Bank
ING Vysya Bank
Jalgaon Janata Sahakari Bank Ltd
Jammu And Kashmir Bank
Janakalyan Sahakari Bank Ltd
Janalakshmi Bank
Janaseva Sahakari Bank
Janaseva Sahakari Bank Borivli
Janata Sahakari Bank
Kalyan Janata Sahakari Bank
Kapol Cooperative Bank LTD
Karnataka Bank
Karnataka Vikas Grameena Bank
Karur Vysya Bank
Kerala Gramin Bank
Kotak Bank
Lakshmi Vilas Bank
Lendingkart
Magma Finance
Mahanagar Cooperative Bank
Maharashtra State Cooperative Bank
Manappuram
Mizuho Cooperative Bank Limited
Muthoot
Nagar Urban Cooperative Bank
Nagpur Nagarik Sahakari Bank Limited
Nainital Bank
New India Cooperative Bank Limited
Nkgsb Cooperative Bank Limited
OBC
PNB
Punjab and Sind Bank
RBL Bank
Religare Finvest
SBBJ
SBI
South Indian Bank
Standard Chartered Bank
State Bank of Hyderabad
State Bank of Mysore
State Bank of Patiala
State Bank of Travancore
Syndicate Bank
Tamilnad Mercantile Bank
Tumkur Grain Cooperative Bank
UCO Bank
Ujjivan
Union Bank of India
United Bank of India
Vasai Vikas Sahakari Bank Limited
Vijaya Bank
Westpac Banking Corporation
Woori Bank
Yes Bank
Zila Sahakari Bank Limited

Business and/ or residence located in any of the following approved areas

Alampur Gonpura
Anandpuri
Anisabad
Ashiana Digha Road
Ashiana Nagar
Ashok Nagar
Bahadurpur
Bailey Road
Bairiya
Bakerganj
Barh
Begampur
Beldari Chak
Bhogipur
Bihta
Boring Road
Budha Colony
Chajju Bagh
Chhoti Pahari
Chitkohra
Chitragupta Nagar
Chitrakut Nagar
Danapur
Danapur Khagaul Road
Danapur Road
Digha
Dulhin Bazar
East Lakshmi Nagar
Exhibition Road
Fraser Road Area
Ganga Vihar Colony
Gardanibagh
Gaurichak
Ghrounda
Gola Road
Golambar
Gopalpur
Haji Ganj
Hajipur
Hanuman Nagar
Haroon Nagar
Indira Nagar
Indrapuri
Jagdeo Path
Jai Prakash Nagar
Jakkanpur
Janipur
Kadamkuan
Kanhauli
Kankarbagh
Kankarbagh Road
Karanpura
Kautilya Nagar
Keshri Nagar
Khagaul
Khagaul Road
Khajpura
Khusropur
Kidwaipuri
Kumhrar
Kurji
Kurthoul
Lalbagh
Lalji Tola
Lodipur
Lohanipur
Machhua Toli
Mahatma Gandhi Nagar
Mahavir Nagar
Mainpura
Maner
Maranchi
Mithapur
Muhammadpur
Muhammadpur Korji
Muradpur
Nageshwar Colony
Naubatpur
New Azimabad Colony
New Patliputra Colony
North Shastri Nagar
North Sri Krishna Puri
Pahari
Paijawa
Painal
Parsa
Patel Nagar
Patliputra Colony
Patliputra Road
Patna Bakhtiyarpur Road
Patna Gaya Road
Phulwari Sharif
Punaichak
Punpun
Rajapur
Rajbansi Nagar
Rajeev Nagar
Rajendra Nagar
Ramjaipal Nagar
Ramkrishan Nagar
Rampur
Ranipur
Rukanpura
Rupaspur
Sabzibagh
Sadhnapuri
Sadikpur
Saguna More
Samanpura
Sandalpur
Shastri Nagar
Sheikhpura
Shikarpur
Shivpuri
Sipara
Sonepur
Sri Krishna Nagar
Sri Krishna Puri
Sultangunj
Taregana
Tripolia
Vijay Nagar
Yarpur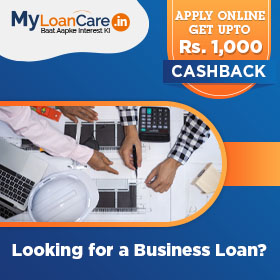 ---