x
Compare Offers and Invest in Fixed Deposit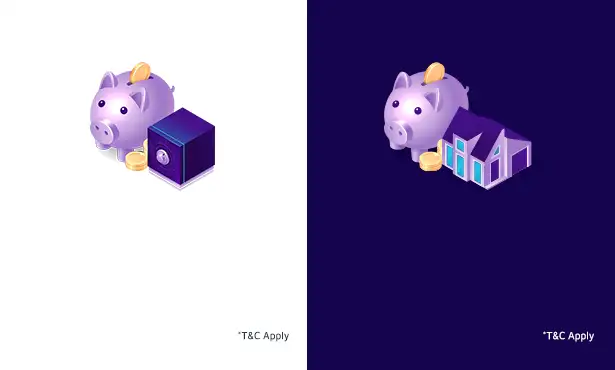 Home Loan

Home Loan starting at 6.75%. Cashback of up to ₹ 1,000.

Apply Now

Personal Loan

Instant Personal Loan starting at 10.40% with Cashback of up to ₹ 1,000 .

Check Offers

Fixed Deposit

AAA rated FDs with returns as high as 7.25%.

Invest Now

Savings Account

Best offers on Savings Account Online with High Returns.

Open Account

Gold Loan

Instant Gold Loan starting at 9.50% with Cashback of up to ₹ 500.

Apply Now

Loan Against Property

Best Loan Against Property Offers starting @ 7.50%. Cashback of up to ₹ 1,000*.

Apply Now

Credit Card

Get amazing offers, discounts and welcome gift vouchers on SBI Credit Cards.

Apply Now

Business Loan

Collateral Free Business Loan Rates starting at 13.50%. Overdraft facility available.

Apply Now
2021-02-02 :

Income tax won't be taxed twice for NRIs


Union Budget 2021-2022 proposes to provide relief from double taxation for NRIs on money accrued in foreign retirement accounts by claiming relief on tax deducted on such money in India. Currently, there is a mismatch in the year of taxability of such funds in India and the respective foreign country.

2021-02-01 :

Dispute resolution committee and National faceless income tax appellate tribunal to be set up


FM proposed the setting up of the National faceless income tax appellate tribunal for individual taxpayers. Details of capital gains and interest from banks, post offices, etc will be pre-filled to ease filing of IT returns. Further, a Dispute a resolution committee will be set up for small companies.

2021-02-01 :

Senior citizen exempted from Income Tax filings


FM announced tax exemption for senior citizens in the budget 2021-2022. Senior citizens above the age of 75 years, who only have pension and interest income will be exempted of filing of income tax returns.

2021-01-12 :

CBDT rejected the extension of ITR due date


CBDT rejected further extensions for filing return for cases where audit reports need to be filed. The last date for filing the audit report is January 15. Board stated that sufficient time has already been given to the taxpayers to file their returns.

2021-01-08 :

Over 5 crore ITR for FY20 filed


CBDT reported that over 5 crore ITR for the fiscal year 2019-20 have been filed till January 4. The ITR filing deadline for individuals is extended till January 10, and for companies till February 15.
*Terms and conditions apply. Credit at sole discretion of lender subject to credit appraisal, eligibility check, rates, charges and terms. Information displayed is indicative and from collected from public sources. Read More

Please wait while your information is being processed...