x
Compare Offers and Invest in Fixed Deposit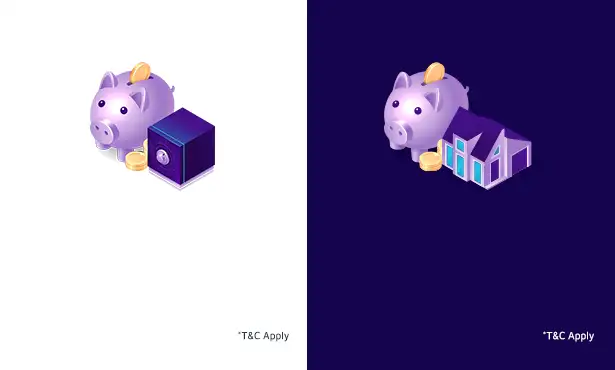 Zero Balance Savings Account

Open Instant Savings Account with Nil balance requirement & high returns.

Open Account

Savings Account

Best offers on Savings Account Online with High Returns.

Open Account

AAA Rated FD

AAA rated FDs with returns as high as %.

Invest Now
2020-12-08 :

ICICI Bank launched interoperable banking app


ICICI Bank launched a new version of its mobile payment app which is interoperable and allows payments and other banking services to customers of any other bank. The new app will allow customers to link their bank accounts, generate a UPI ID and avail services such as online transactions, opening savings accounts, making investments, applying for loans and credit cards without being an ICICI Bank account holder.

2020-11-25 :

ICICI launched Mine banking app for millennials


The bank has announced India first dedicated banking app for millennial clients ranging in age from 18 to 35 yrs. The idea is named ICICI Bank Mine inspired by Millennial Network. It includes an instant savings account, a new-look smartphone app with a revamped user experience that offers -personal finance management platform and investing advice with the assistance of Sqrrl. Other features are curated credit and debit cards, instant personal loans & overdrafts, and a 24x7 branch with social engagement space.

2020-11-06 :

ICICI Bank introduced banking stack for millennial customers


ICICI Bank launched a comprehensive banking programme known as ICICI Bank Mine ICICI Bank Mine, for millennial customers, in the age bracket of 18 years to 35 years called. It offers an instant savings account, a feature-driven iMobile application that offers investment guidance and curated credit and debit card. In addition to this, it is will also offer instant personal loans and overdrafts, and an experiential branch with social engagement space.

2020-11-03 :

New charges and fees by ICICI Bank


Effective November 1, 2020, ICICI Bank will charge Rs 50 as a convenience fee on its customers for every such transaction done on bank holidays and between 6:00 pm and 8:00 am on working days. Further, The bank will charge a convenience fee if the cash deposit in the cash acceptor/recycler machines exceeds Rs 10,000 per month either as a single transaction or multiple transactions.

2020-07-09 :

Banks exceed digital transaction target set for 2019-20


The government notified that 17 banks received an overall good rating for their performance on digital transactions in 2019-20, with ICICI Bank topping the list of 56 banks and closed wallets. The result is the indication of ameliorating banking services like providing retail and business loans digitally with ease.
*Terms and conditions apply. Credit at sole discretion of lender subject to credit appraisal, eligibility check, rates, charges and terms. Information displayed is indicative and from collected from public sources. Read More

Please wait while your information is being processed...