NPS
National Pension Scheme
Last Updated 01st Oct 2020
NPS is a voluntary pension system of regular income after retirement.
Any private or public sector employee can invest in NPS scheme.
National Pension scheme has two options, NPS Tier-1 and NPS Tier-2.
You can open NPS accounts by visiting POP-SP or through eNPS.
There are NPS Tax Benefits of upto ₹ 2 Lakh on a NPS account.
Partial withdrawal on NPS is allowed after 3 years for specific purposes.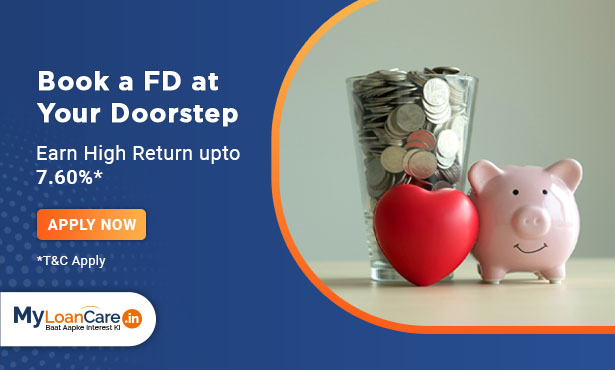 What is NPS ( National Pension Scheme )?
NPS or National Pension Scheme is a government scheme to mobilise your earnings for a regular income as a pension after retirement. The central government launched the scheme under Pension Fund Regulatory And Development Authority on 1st June 2009.
Saving Account Interest Rates
Who can invest in the National Pension Scheme?
NPS scheme is open to all the employees of private and public sectors, including the unorganised sector. However, the armed forces are exempted from investing in the National Pension Scheme. The employees should either be residents or non-residents of India and should fall in the age bracket of 18-65 years.
Features and Benefits of NPS
National Pension Scheme is a voluntary scheme wherein you can invest at any point of time in a financial year
These are some of the features and benefits of NPS scheme:
Return on investments: National Pension scheme returns are higher as compared to other investment schemes like PPF or FD. You can earn returns of 8%-10% on the investments depending upon the market-related risks.
Regulations: National Pension System is regulated by Pension Fund Regulatory and Development Authority(PFRDA). There is transparent monitoring and reviewing of fund managers under NPS trust.
Flexible: National Pension System is a flexible scheme as investors can choose their investment plans and fund managers. The subscribers can also change their investment schemes or fund managers if they are not satisfied.
NPS Tax Benefits
An individual who has invested in the National Pension Scheme can claim tax deductions up to ₹ 2 Lakh under specified limits. However, these tax deductions can be claimed under NPS Tier-1 accounts.
Under Sec 80 CCD (1), you can claim a tax deduction up to 10% of gross income up to ₹ 1,50,000. The self-employed businesses can claim tax deductions upto 20% of the total income.
Under 80CCD (1B), you can get additional tax deductions for investments up to ₹ 50,000 apart from the tax deductions under Sec 80 CCD (1).
Under Sec 80CCD (2), there are tax benefits available for corporates as well. They can claim tax deductions up to 10% of salary (Basic + DA) on an Employer's NPS contribution for the benefit of the employee) .
Major National Pension Fund Managers in India
The major pension fund managers of National in India are:
Aditya Birla Sun Life Pension Management Limited.
HDFC Pension Management Company Limited.
UTI Retirement Solutions Limited.
SBI Pension Funds Private Limited.
ICICI Prudential Pension Funds Management Company Limited.
Reliance Pension Fund.
Kotak Mahindra Pension Fund Limited.
LIC Pension Fund.
Here are some of the top-performing fund managers:
Pension Fund Managers
Investment Tier
NPS Returns
1 Year returns (%)
NPS Returns
3 Year Returns (%)
NPS Returns
5 Year Returns (%)
SBI Pension Fund
NPS Tier-1
13.19
9.01
9.99
HDFC Pension Fund
NPS Tier-1
19.15
10.07
11.17
Reliance Capital Pension Fund
NPS Tier-2
13.26
9.34
10.87
LIC Pension Fund
NPS Tier-2
24.11
12.37
12.34
Process to Open an NPS Account
You can open an NPS account either by visiting POP-SP or through eNPS. In India, NPS accounts are regulated by the Pension Fund Regulatory and Development Authority.
Offline Process
To open an NPS account through offline mode, you need to visit the Point of Presence- Service providers and procure a Permanent Retirement Account Number application form.
Fill in the necessary details like your mandatory details, scheme preference along with your signature and photograph.
Submit the application form and the required KYC documents like identity proof and proof of address.
POP-SP will provide you with a receipt number when you submit the form and documents.
At the time of registration, you also need to make a minimum contribution of ₹ 500 as your first contribution to NPS scheme.
You can track the status of your PRAN application using this receipt number given by POP-SP, who will send you a Permanent Retirement Account number.
Online Process
You can also open an National Pension Scheme account online by visiting eNPS website through PAN & Bank details. The process to open the account through online mode is easy and can be completed in less than half an hour. However, to open an account, your Aadhar card must be linked with the PAN card.
Visit the necessary details on eNPS website using your PAN number.
An OTP will be sent to your registered mobile number on submitting the online application form, and this will generate your Permanent Retirement Account Number.
To make contribution to NPS scheme, login using PRA number.
Types of NPS Account
The two types of NPS Accounts are NPS Tier-1 and NPS Tier-2 accounts. Here is the difference between the two accounts:
| Category | NPS Tier-1 Account | NPS Tier-2 Account |
| --- | --- | --- |
| Meaning | It is a default and mandatory retirement account. | It is voluntary saving account |
| Minimum Contribution | ₹ 500 or ₹ 1,000 p.a | ₹ 250 |
| Tax deductions | Upto ₹ 2 Lakh | No deductions |
| Withdrawal | After retirement | Can withdraw anytime |
Calculation of NPS Pension
NPS pension calculator is an online tool which gives tentative information about the NPS Pension and Lump Sum amount based on the following factors:
Regular monthly investments
Annuity
Rates of NPS returns
Amount reinvested for purchasing an annuity
If you are calculating NPS returns using the online NPS pension calculator of National Pension System Trust you would require to fill details such as date of Birth, Monthly investment, Total years of investments and Purchase of annuity.
Consider this illustration to understand the calculation of NPS pension.
If you have decided to invest ₹ 1,000 per month in your NPS account for a total of 42 years. The expected NPS return is 10%, and you choose to purchase the 40% annuity at the rate of 6% your pension corpus at the time of retirement would be as follows:
Monthly Pension- ₹ 15,168
The lump-sum amount for withdrawal - ₹ 46,85,300
Annuity Value- ₹ 31,23,533 31,23,533
NPS Withdrawal Rules
According to the PFRDA (Exits & Withdrawals under NPS) Regulations 2015, the NPS withdrawal can be made under the following circumstances by submitting NPS withdrawal form segregated on the basis of the purpose of NPS withdrawal.
NPS withdrawal on Superannuation: On superannuation (Retirement age of 60), 60% of the total amount invested can be withdrawn as a lump- sum amount. The remaining 40% is used to purchase an annuity which serves as a source of regular monthly pension after the retirement.
NPS withdrawal before maturity: The premature withdrawal of funds can be made after a lock-in period of 10 years. Investors can withdraw 20% of the total investment as a lump-sum amount, and the remaining 80% is used to purchase the annuity.
NPS withdrawal on death: If a person dies, the entire investment amount is paid as a lump-sum amount to the legal heirs of the investors.
FAQs
✅

Is NPS a good investment?

Yes, the national pension scheme is an excellent voluntary investment scheme for retirement savings. NPS benefits may include monthly pension after retirement and tax benefits as well.
✅

Who can open an NPS account?

Any Indian and Non-Indian Resident who is an employee of a private or a public organisation can open an NPS account.
✅

Is NPS better than PPF?

Yes, you can get better NPS returns than PPF; however, PPF is more tax-efficient on maturity.
✅

What happens to NPS if I die?

If a person dies, the entire investment amount is paid as a lump-sum amount to the legal heirs of the investors.
✅

What is the locking period of NPS?

The lock-in period of the NPS scheme is a minimum of 10 years. However, you can partially withdraw funds after the lock-in period.
✅

Is NPS risk-free?

No, NPS returns are subject to the risks of the market.
✅

What is the NPS interest rate?

You can earn NPS returns upto 8% - 10% interest rate.
---
*Terms and conditions apply. Credit at sole discretion of lender subject to credit appraisal, eligibility check, rates, charges and terms. Information displayed is indicative and from collected from public sources.
MyLoanCare is an independent professional service provider and is not related to the government or government bodies or any regulator or any credit information bureau in any way. Information carried at this website is not and should not be construed as an offer or solicitation or invitation to borrow or lend. The Company does not undertake any liability with respect to the correctness of the content, information and calculations. Information is subject to change without notice. By submitting your query or using any tools or calculators, you authorize MyLoanCare to share your information with lender(s), consent for such lender(s) to access your credit information report and contact you regarding your query overriding your number being in National Do Not Call Registry. This is a free service and no charges are payable by the borrower to MyLoanCare. The Company may receive remuneration from lenders for services provided to them.
Read More
Read Less