Savings Account Interest Rates - SBI, HDFC, ICICI Bank, Axis, All Banks
Last Updated 17th Aug 2017
Best Interest Savings Account in India Aug 2017
The nature of Saving Bank Account is of continuing nature
The interest rates on savings account depends on the scheme opted
Interest is compounded on quarterly basis
Nomination Facility is available in case of single and joint account owners
Minors, above the age of 10 are eligible to open the Savings Bank Account under the guardianship
The deposit money in Saving Accounts can be withdrawn with the help of the cheques or the withdrawal slip
Compare best savings rates and offer available online
Compare Offers
and
Apply Loan Online
Get CashBack Upto
Rs.5,000
Assisted Digital Service
Savings Account Interest Rates Comparison, Aug 2017, Best rates
| Bank Name | Interest Rate | Minimum Amount | |
| --- | --- | --- | --- |
Saving Account
Saving Account is an account generally opened with a bank by an individual customer. It may be opened by a salaried person or by the persons who have a fixed regular income. This facility is also available to the Students, Senior Citizens, and Pensioners and so on. The interest rates on savings account may vary as per the amount deposited in the bank account. It may depend on the current trend banking policies in the country.
Savings Account Interest Calculator
Interest on Savings Account is calculated on Quarterly basis. The following formula is used by banks to calculate interest on Savings Bank Account.
Monthly interest = Amount (Daily balance)*(No of days)* Interest/Days in the year.
Tax Exemption on Savings Bank Account
Savings Bank Account Interest amount exceeding Rs. 10,000 will be taxed at marginal tax rate of the concerned account holder. It is also important to note that interest from a savings account is not an exemption but a deduction. The deduction is allowed for interest incomes up to Rs. 10,000 only and for this purpose, the saving account must be held with a recognized public or private bank.
Frequently Asked Questions
Eligibility for Savings Bank Account
Savings bank accounts can be opened by any individual residing in India
Hindu Undivided Family (H.U.F) with a separate PAN
Savings accounts can also be opened for minors under the guardianship of parents
Documents required for opening Savings Bank Account
Any registered document issued by competent authority can be used such as PAN card, Voters' ID, Passport, Driving License etc.
The applicant requires 2 recent photographs to be submitted along with the Application form.
Rate of Interest offered for Savings Account
Most of the banks offer 4% per annum for a no-frills savings (to promote financial inclusion) account and the interest will be credited to your account on a half-yearly basis. However, the interest rate may vary depending on the type of Bank, savings balance account.
Nomination in Savings Bank Account
There can be one nominee, for singly and jointly help deposit accounts. A nominee can be a family member, friend or any trusted person who is above 18 years of age.
Is saving account interest taxable
Interest up to Rs.10,000, accrued on your savings account is tax free under Section 80TTA
How to Apply For Savings Account Online
Step 1: The individuals first have to do research for all the banks, interest rate offered, services and facilities offered etc that should be matched according to your requirements.
Step 2: Log on to the website of the bank you have chosen.
Step 3: Fill out the Online Application Form for creating your Savings Bank Account along with the authorized and registered documents like PAN card, Aadhar Card, Voters' ID, Driving License etc.
Step 4: The account will be opened instantly as soon as the bank verifies your document and your details.
Savings Bank Account For:
NRIs can invest in Saving Accounts via two investment options:
NRE Savings Bank Account: An NRE Savings Account opened in India will allow the account holder to safely and conveniently deposit funds that come from foreign earnings. All funds coming into an NRE Account are converted into INR or Indian currency, hence allowing an NRI to maintain foreign currency earnings in Indian Rupees. The funds collected as well as the interest earned on NRE accounts is exempt from tax and account holders can repatriate the money any time.
NRO Savings Bank Account: An NRO Savings Account opened in India serves the purpose of allowing NRIs to manage their income earned in India from sources like rent, pension, dividends, etc., while they are abroad. NRO account holders can also transfer foreign currency into an NRO account, which will be converted to Indian Rupees or INR. NRO Account is not exempt from tax laws.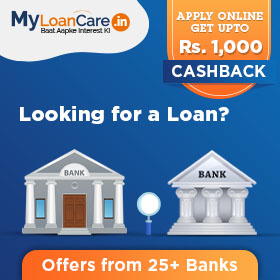 ---