Savings Account Interest Rates of All Top Banks
Last Updated 31st Mar 2020
Online Saving Account in India
Lowest Interest Rate
3.25% by Citibank, Bank of Baroda, PNB, South Indian Bank, Canara Bank, UCO Bank

Check Best Schemes

Highest Interest Rate
7.00% by DBS Bank
Interest Calculation Frequency
Daily Basis
Interest Payment Frequency
Monthly/ Quarterly/ Annually
Nominee
Allowed (above 18 years)
Tax on Savings
Interest upto Rs. 10,000 is exempt under Section 80TTA
Key Facilities
ATM, ECS, Cheque
Cash Withdrawal
Free upto limits specified by bank. After that charges applicable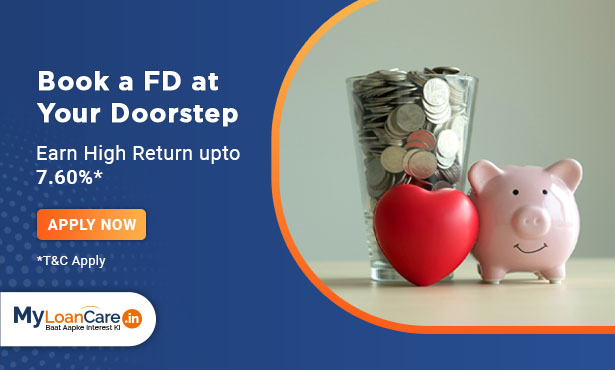 Savings Account Interest Rate Comparison, Mar 2020, Best rates
| Bank Name | Interest Rate | Minimum Amount |
| --- | --- | --- |
Type of Bank Accounts
Accounts are vaults maintained by banks for individuals to keep their savings and surplus money safe. Individuals can deposit their personal savings and surplus in these accounts and earn an interest on the account balances. Some of the popular types of bank accounts in India are:
Savings Account
Term Account
Current Account
Recurring Deposit Account
Savings Account
Saving Account is an interest bearing account opened by a customer to deposit his or her surplus income. The account is designed for individuals who earn a fixed salary or a fixed income. This facility is also available to students, senior citizens, and pensioners and so on.
Typically, the amount of money that is not intended to be used for daily expenses is parked into savings account. The money is available to be withdrawn anytime and hence, the account is completely liquid, at the same time earning some interest.
Myriad features that are bank specific are available to the depositor. These include but are not limited to depositing and withdrawal facility using cheque, ATMs and online banking, sweep facility to fixed deposit accounts, phone banking and special loan offers
Interest rate on savings account were earlier fixed at 3.5% per annum. However, the rates were deregulated by RBI in 2011 and now banks are allowed to fix their own savings interest rates. As a result of deregulation, saving interest rates offered by banks in India today range from 3.25% to 7.00%. Highest saving deposit rate is offered by DBS Bank.
Savings Account Interest Calculator
Interest is earned on average balances in the account calculated on a daily basis. However, interest on savings account can be paid monthly, annually or quarterly.
The following formula is used by banks to calculate interest on Savings Bank Account on the basis of daily balance in the account
Interest = Amount (Daily balance)*(No of days)* Interest/Days in the year.
The example below explains the method to calculate interest on a savings account on a daily basis.
Illustration: Mr. A has Rs. 2,00,000 in his savings account from 1st June to 26th June of a year. On 26th June, he withdraws 1,80,000. What will be the total interest amount earned @ rate of 4% in the month calculated on a daily basis?
Interest for 26 days = 2,00,000 * 26 * (4/100)*365 = Rs. 569
Interest of 4 days = 20,000 * 4 * (4/100) * 365 = Rs. 8.76
Total interest earned during the month at the rate of 4% p.a. calculated on a daily basis is Rs. 577.76 (Rs. 569 + Rs 8.76)
Savings Bank Account
After cash and demand deposits, savings account is perhaps the most liquid asset at our disposal; definitely more convenient than cashing a bond, or selling assets. It serves a dual function by helping us save our money and earn some interest on it, at the same time offer ease of access to our funds. The surplus funds that we do not use in our daily budget can earn a moderate interest rate rather than just lying idle in our lockers. Benefits of Savings Account:
Savings account encourages savings habit among salaried people and others who have fixed income.
Savings deposits allow to earn a nominal rate of interest on your surplus money without blocking them for any period.
Savings account is of continuing nature, there is no maximum period of holding it.
In fact, savings account passbook acts as an ID and residential proof of the account holder.
Savings account are offered with a myriad of facilities to depositors to make their transactions on a day to day basis
While savings accounts come with a minimum balance requirement, some savings accounts such as salary accounts can also be zero balance accounts.
Savings account is useful to park your short term savings, but not the most suitable account for long term investments, because of the following reasons:

Ease of access to the account can increase the temptation to spend
Interest rate offered on savings account is lower than fixed accounts and other long term savings instruments such as PPF
Savings account are liquid and allow you to deposit or withdraw money frequently. However, the account is not suitable to be used as an account to pay your daily expense needs as they come with daily withdrawal limits and minimum account balance requirements
How much should you keep as saving account balance?
There is not standard guideline on what is the right amount to keep in a savings account. However, financial experts recommend that the balance in your savings account should roughly be around the same amount as your expected bill expenses for at least a quarter. The buffer amount can be utilized to meet any sudden medical or financial crisis and reduce the need to liquidate your long term savings parked in other avenues such as fixed deposits, PPF, real estate, gold etc.
Tax Exemption on Savings Bank Account
As per amendment in the Income Tax Act from 1st April, 2012 deduction of Rs. 10,000 is allowed under Section 80TTA for interest earned on savings account during the financial year. If the interest amount earned is more than Rs. 10,000 than the account holder has to pay tax on interest earned over and above the exempt limit of Rs 10,000.
List of facilities available with savings bank account
Some of the facilities available for savings bank account customers:
Savings bank account offer an interest rate slightly higher than the rate of inflation in order to keep the real value of money stable throughout the year.
New savings account have some good features like quick links of bill payment, quick transactions, phone recharge and instant transfer funds in fraction of seconds of account login.
Allows depositor to make payment though cheques, NEFT, RTGS and online banking
Allows depositors to withdraw money from ATMs anytime as and when required
Savings account also helps in doing online shopping by internet banking.
Banks come out with attractive offers for the savings account customers time to time like giving reward points on shopping, online payments that can be redeemed later at different stores.
Allows use of Electronic clearing system (ECS) or E- banking is available to pay electricity bills, telephone bills and other routine expenses
Allows depositors to pay EMIs of loans or credit card bills through savings account.
Banks offer attractive loan schemes and easy loan at low rates for their saving account depositors from time to time
Types of saving accounts
Savings account can be categorized based on their minimum balance requirements, services offered or the eligible depositors. Banks run special schemes for employees of large corporate, senior citizens, children and women.
Regular savings account: This is the basic savings account which doesn't require any minimum deposits to the account on a periodic basis. Allows the depositor to withdraw money anytime subject to daily withdrawal limits. Earns interest calculated on a daily basis and will typically have a minimum balance requirement.
Salary savings account: Salary account is an account opened for depositing monthly salary of all employees of a company under a corporate arrangement. The account comes with multiple benefits. It is zero balance account and employees are entitled to numerous benefits and services of a relationship manager. If salary does not credit into the account for consecutive three months then the salary account will be converted into a regular savings account with minimum balance requirements.
Savings account for senior citizen: These accounts are only for senior citizens with special benefits for the senior citizen category. These accounts are fairly similar to that of regular savings account but banks generally offer higher rate of interest and privileges to senior depositors. These accounts can also be linked to the retirement pension funds to consolidate all the amount in a single account. Some of the popular savings account for senior citizens are:
| Bank | Name of savings account | |
| --- | --- | --- |
| ICICI Bank | Life Plus Senior Citizens Savings Account | Explore More |
| HDFC Bank | Senior Citizens Account | Explore More |
| Axis Bank | Senior Privilege Savings Account | Explore More |
| Kotak Bank | Grand- The Savings Programme for the 55+ | Explore More |
| IDBI Bank | Jubilee Plus (Senior Citizens) Account | Explore More |
| Canara Bank | Canara Jeevandhara | Explore More |
Savings account for children and minors: These savings accounts are offered by banks to educate and encourage the children about savings from an early age. These accounts are opened in the name of the kids, under the guardianship of parents or legal guardian who want to ensure that they allocate a certain sum of money for their kids on a regular basis. These accounts do not have a minimum balance requirement and have almost similar features as that of regular savings account. Some of the popular savings account for children offered by all banks are:
Bank
Name of savings account
ICICI Bank
Young Stars Savings Account
Smart Star Savings Accoount
Explore More
HDFC Bank
Kids Advantage Account
Explore More
Axis Bank
Future Stars Savings Account
Explore More
PNB
PNB Junior SF Account
PNB Vidyarthi SF Account
Explore More
Kotak Bank
Junior- The Savings Account for Kds
Explore More
IDBI Bank
Power Kidz Account
Explore More
Indian Bank
IB Smart Kid SB Account
Explore More
Canara Bank
Canara Junior Saving Account
Explore More
South Indian Bank
Junior Savings
Explore More
Andhra Bank
AB Kiddy Bank
AB Little Stars
AB Teens
Explore More
SBI
Savings Bank Account For Minors
Savings Account for Minors: Pehla Kadam and Pehli Udaan
Explore More
UCO Bank
UCO Smart Kids Savings Bank Scheme
Explore More
Savings account for women: Banks have started special deposit schemes for women with preferential services. The female entrepreneurs having these accounts can also apply for high value loans for the business development or any other purpose. Banks also provide exclusive features time to time on these accounts particularly.
Some of the popular savings account for children offered by all banks are:
Charges for opening and using savings account
| Type of charges | Amount to be deducted |
| --- | --- |
| Non maintenance of monthly balance | Rs. 150 to Rs. 300 |
| Cash transaction from same bank branch | Nil charges up to 3 transactions per month/ beyond limit have to pay Rs. 150 |
| Cash transaction from same bank ATM | Limit up to 3-5 free transactions. Beyond free transactions limit, banks charge Rs.8 – Rs.10 per transaction |
| ATM withdrawal from other bank | Limit up to 3-4 transactions charges. Beyond free transactions limit, banks charge Rs.10- Rs.20 per transaction |
The government has announced relief to the public because of Covid-19 outbreak. There will be no charges by any bank for using ATM of any bank for withdrawing cash using debit cards. The requirement to maintain minimum balance shall be waived and no fee shall be levied in case a customer is unable to maintain the minimum balance in his savings account.
Other types of deposit accounts
Current account: This is a deposit account designed to cater businessmen and professionals who have significant transactions and hence, need an account where they can park or collect all their liquid funds and conduct unlimited transactions. This account can be opened in the form of single or joint name of individuals, self-proprietorship, public or private company, HUF etc. Current account are non-interest bearing deposit accounts or nil interest rate accounts. They also have the option of overdraft facility for the account holders.
Fixed deposit account: These accounts were meant for saving and depositing your surplus funds with the bank for a fixed duration which can range from 7 days to 10 years. Fixed money is deposited at the time of opening the account. Interest rates are higher than savings account. The accounts are not meant to be used as a transaction account. FD interest rate can range from 3.00% to 9.25% depending on the amount of deposits, tenure of deposits and the bank.
Recurring deposit account: RD is a term deposit offered by banks that permits you to make regular investments. You can invest a particular amount every month for a specified period of time. Interest is compounded quarterly and the rate of interest offered remains unchanged during the tenure. The tenure of RD ranges from 6 months to 10 years. On maturity, you will receive your principal amount and interest income. RD interest rate can range from 5.40% to 9.00% depending on the amount of deposits, tenure of deposits and the bank.
Compare Savings account and Fixed Deposits
While, both savings and fixed deposit accounts are designed to allow the depositors save their surplus money, there are some basic differences between savings account and fixed deposits account in the nature of savings that should be parked in these accounts, rate of interest and transaction facilities allowed on these accounts.
| Savings account | Fixed deposit account |
| --- | --- |
| Savings account allows individuals to park a part of their income and earn interest on it. The money can be deposited or withdrawn any time | Fixed deposit account is a type of account in which a fixed sum of money is deposited for a fixed period. You are not allowed to deposit and withdraw money before the redemption date. |
| Suitable to park a certain amount of surplus funds for a temporary period. | Suitable for long term investments and depositing money which you do not expect to spend or require for a minimum period of time |
| Offers many facilities to users including ATM facility, online banking, phone banking, cheque book facility, ECS, NEFT, RTGS | Doesn't offer any transactional facilities. However, you can avail loan against fixed deposits to meet your short term funds requirements without breaking your FD. |
| Savings account earn nominal rate of interest ranging from 3.25% to 7.00% | FD are deposits of long duration which do not allow withdrawal of money. Interest rates are higher savings account in the range of 3.00% to 9.25% |
Compare Savings Account and Current Account
Savings account are meant to park your savings while allowing you to use the funds for paying your expenses as and when required. In contrast, current account is a pure transaction oriented account which is designed to allow businessmen carry their daily business transactions and also avail overdraft facility when required.
| Savings account | Current account |
| --- | --- |
| Savings account is an account meant for individuals who want to earn some interest on their savings, yet allow them the flexibility to use their savings | Current account refers to a running account or transaction account to ease off your daily business transactions |
| Allows savings of any amount, with minimum balance requirement specified by banks. Has limits on withdrawal | Has a larger limit compared to savings. Has no limits on deposits and withdrawal. |
| Savings account is suitable for an individual. | Current account is suitable for businessman, self-employed, proprietorship firm, partnership firms or company. |
| Rate of interest ranges from 3.25% to 7.00% | These accounts are zero or nil interest accounts |
| Overdraft facility is not allowed | Overdraft facility is allowed. |
Frequently Asked Questions
Who is eligible to open a Savings Bank Account?
Savings bank accounts can be opened by any individual residing in India
Hindu Undivided Family (H.U.F) with a separate PAN
Savings accounts can also be opened for minors under the guardianship of parents
What are the documents required for opening savings bank account?
Any registered document issued by a competent authority can be used such as PAN card, Voters' ID, Passport, Driving License etc.
The applicant is required to submit 2 recent Passport sized photographs along with the Application form.
Can I add a nominee in savings bank account?
There can be one nominee, for single and jointly held deposit accounts. A nominee can be a family member, friend or any trusted person who is above 18 years of age.
Is savings account interest taxable?
Interest up to Rs.10,000 accrued on your savings account during a year is tax free under Section 80TTA.
How to apply for savings account online?
Step 1: Do some active research on all the banks, interest rate, services and facilities offered by them on different accounts, and pick the bank that offers you attractive savings account interest rates with maximum facilities and low minimum account balance requirements.
Step 2: Log on to the website of the bank you have chosen to apply for a savings deposit. Fill out the Online Application Form for creating your Savings Bank Account along with the authorized and registered documents like PAN card, Aadhaar Card, Voters' ID, Driving License etc.
Step 3: The account will be opened instantly as soon as the bank verifies your document and your details.
How to deposit and withdraw money out of the savings account?
You can make deposits over the counter, or transfer your funds online or have a part of your paycheck automatically transacted to your savings account.
You can withdraw funds by visiting any branch of that bank, or use an ATM. You also have the option to transfer funds from this account to any other.
Are there any savings account for NRIs?
NRIs can invest in Saving Accounts via two investment options:
NRE Savings Bank Account: A Non Resident Rupee (NRE) account opened in India will allow the account holder to safely and conveniently deposit funds that come from foreign earnings. All funds coming into an NRE Account are converted into INR or Indian currency, hence allowing an NRI to maintain foreign currency earnings in Indian Rupees. The funds collected as well as the interest earned on NRE accounts is exempt from tax and account holders can repatriate the money any time.
NRO Savings Bank Account: A Non Resident Ordinary Rupee (NRO) account opened in India serves the purpose of allowing NRIs to manage their income earned in India from sources like rent, pension, dividends, etc., while they are abroad. NRO account holders can also transfer foreign currency into an NRO account, which will be converted to Indian Rupees or INR. NRO Account is not exempt from tax laws.
What is average monthly balance?
Average monthly balance is the minimum amount required to be maintained every month. If a customer doesn't meet the balance limit then penal charges of non maintenance of balance will be deducted from the account.
Is internet banking facility available for savings account?
Yes, internet banking facility is available on every savings account. Today with technological advancements, you no longer have to go to bank branches for fund transfer and management. You can do almost all your transactions though internet banking or customized apps of your banks.
When will be the interest earned will be credited to my account?
Interest earned is credited to your account on a half yearly basis. However, the interest is calculated either monthly or on an average daily balance basis.
When saving account become dormant?
The account becomes dormant when customer does not initiate any type of transactions (withdrawal of cash at a branch/ATM, payment by cheque, transfer of funds through Internet Banking/Phone Banking/ATMs etc) for a continuous period of two years.
Can DEMAT account be opened with savings account?
Yes, DEMAT account can be opened along with Savings account. DEMAT accounts are required to trade in various stock market instruments and they have different charges from the savings account.
---