x
Compare Offers and Invest in Fixed Deposit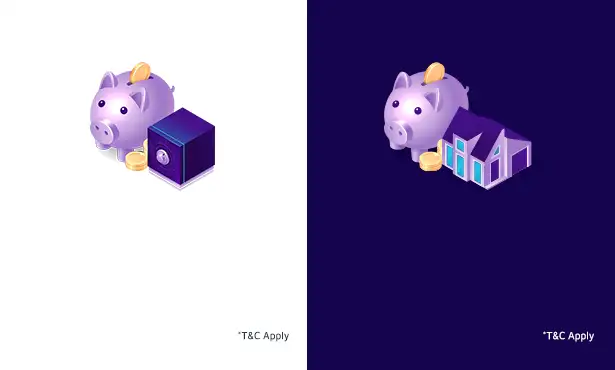 Home Loan

Home Loan starting at 6.70%. Cashback of up to ₹ 1,000.

Apply Now

Personal Loan

Instant Personal Loan starting at 10.40% with Cashback of up to ₹ 1,000 .

Check Offers

Fixed Deposit

AAA rated FDs with returns as high as 7.25%.

Invest Now

Savings Account

Best offers on Savings Account Online with High Returns.

Open Account

Gold Loan

Instant Gold Loan starting at 9.50% with Cashback of up to ₹ 500.

Apply Now

Loan Against Property

Best Loan Against Property Offers starting @ 7.50%. Cashback of up to ₹ 1,000*.

Apply Now

Credit Card

Get amazing offers, discounts and welcome gift vouchers on SBI Credit Cards.

Apply Now

Business Loan

Collateral Free Business Loan Rates starting at 13.50%. Overdraft facility available.

Apply Now
2021-02-15 :

Pension Payment Order can now be stored in DigiLocker


Government offered the facility through which the pensioner can now store the Pension payment orders in Digilocker. This move was aimed at helping the pensioners who misplace the original copies of their Pension payment Orders.

2020-11-26 :

Over 40 lakh subscribers enrolled for Atal Pension Yojana this fiscal


Pension Fund Regulatory and Development Authority (PFRDA) reported that over 40 lakh new subscribers have been enrolled under the Atal Pension Yojana. With the new additions, the total enrolments under the APY have crossed 2.63 crores.

2020-10-01 :

PPF, Sukanya Samriddhi deposit, account opening eased for branch post offices


The Department of Posts has decided to allow acceptance of withdrawal form along with savings book passbook for subsequent deposit and opening of new accounts in GDS branch post Offices. The postal department had earlier extended government small saving schemes like PPF, NSC, etc up to the branch post office level. In rural areas, there are 1.31 lakh branch post offices.

2020-09-29 :

NPS subscribers likely to get same-day NAV option


NPS subscribers may see some changes such as flexible annuities and systematic withdrawals for investors, and perpetual licences and a higher fee cap for fund managers. Further, NPS investors may soon get the net asset value (NAV) of the day of investment, a change from the current regime where they get the NAV of two days later.

2020-09-25 :

PFRDA offers early leavers a second chance to join NPS


PFRDA has offered another chance to the National Pension System subscribers opting for premature exit to join the scheme. Subscribers can do so through re-deposit of the withdrawn amount or opening of a new Permanent Retirement Account Number.
*Terms and conditions apply. Credit at sole discretion of lender subject to credit appraisal, eligibility check, rates, charges and terms. Information displayed is indicative and from collected from public sources. Read More

Please wait while your information is being processed...