SBI Personal Loan Interest Rate
Last Updated 24th Jun 2017
SBI Personal Loan Interest Rates Jun 2017
Salaried
Interest Rate
12.50% - 16.60% Check Best Offers
Lowest EMI
Rs. 2,658 per lakh
Loan Tenure
From 6 months to 48 months
Loan Amount
Min Rs. 10,000 and Max Rs. 1,500,000
Processing Fee
2% to 3%
Age
Min 21 years and Max 58 years
Prepayment Charges
Allowed after 0 EMI's, 3% of prepaid amount
Foreclosure Charges
Allowed after 1 EMI's, 3% of prepaid amount
Apply Personal Loan @ 10.99%*
Compare Offers
and
Apply Loan Online
Get CashBack Upto
Rs.2,500
Assisted Digital Service
---
SBI Personal Loan
SBI Personal Loan Interest Rates Calculators
SBI Personal Loan Interest rate calculator works on various inputs like:
Loan Amount - Generally banks offer lower interest rates for higher amount. However SBI offers loan between Rs. 10,000 and 1,500,000.
Salary - Higher salary bracket individuals are offered loans at lower interest rates. SBI interest rate varies with your net monthly income.
Employer Category - Employer category of the borrower is a major deciding factor in order to determine his/her rate of interest. SBI has a list of company categories of salaried individuals to which they avail personal loan. So, higher company category leads to low rate of interest.
Relationship with the Bank - SBI offers special rates, offers and charges to the existing account holders of the bank. Those who have managed their accounts and made all the payments on time in past will get benefit of low SBI personal loan interest rate.
Loan Tenure - SBI Personal loans are of shorter tenure ranges from 6 months to 48 months and carry high rate of interest compared to longer term loans.
Repayment Capacity - Before giving loan to the borrower, SBI checks the repayment capacity of the borrower. Bank verifies the repayment capacity of the customer through CIBIL as it has all the details of previous loans taken and their repayments. CIBIL also gives the information of credit card bills payment.
SBI also offers loan to defence, armed forces and government employees. SBI personal loan interest rate for government employee and defence personnel varies from private salaried employees
SBI Personal Loan Eligibility
Eligibility of personal loan in SBI relies upon different factors but the most important factor is your ability to repay the loan. The main factors on which the eligibility of an applicant depends are
Age: Age plays an important role to know your eligibility and repayment capacity. SBI offers personal loan to salaried individuals who are atleast 21 years old at the time of loan approval and maximum 58 years at the time of loan maturity.
Income: personal Loan calculator calculates your eligibility based upon your income. Usually bank set minimum levels of income to apply for personal loan. SBI asks for net monthly income of minimum Rs. 24,000.
Job stability and Profession: Job stability is important to improve your status and eligibility for personal loan from SBI. In case you are salaried, you must be in a full time job for at least 24 months of which not less 12 month must be with your current company. If you are working with a reputed company, probability of getting personal loan from SBI increases as the income is considered to be more stable and bank offers low interest personal loan to the employees of reputed companies.
CIBIL Score: Your past CIBIL history and repayment record of existing loans and credit cards has direct impact on your personal loan eligibility. If you have a poor repayment record, then you may not get the loan but on the other side, a regular repayment record increases your personal loan eligibility.
Loan Amount: SBI gives you personal loan depending upon your income. SBI gives you an amount ranging from Rs. 10,000 to Rs. 1,500,000. To improve chances of approval, apply for a loan amount that you can comfortably service.
SBI EMI
Personal Loan EMI of SBI is a fixed amount that you pay each month towards the repayment of your personal loan till the end of tenure. Lowest EMI offered by SBI is Rs. 2,658 per lakh loan amount at lowest personal loan interest rate of 12.50%. Personal Loan EMI of SBI depends on factors like:
Personal Loan SBI interest is an important factor which affects your EMI. Higher the interest rate, higher will be the EMI
Loan tenure matters equally as longer tenure reduces your monthly EMI per lakh
Your EMI depends upon the amount of loan you are going to borrow. Loan EMI will be high if you apply for a high loan amount
Documents Required for SBI Personal Loan
Personal loan SBI documents for salaried employees
Filled up loan application form
2 Passport Size Photo
Income Tax PAN Copy
Identity Proof - Driving License/ PAN/ Passport/ Voter ID
Residential Address Proof - Registered Rent Agreement/ Passport/ Leave and License/ Utility Bill (upto 3 months old)
Income Documents - 2 years Form 16, 3 month pay slip, 3 months bank statement showing salary credit and any EMI debit
Illustration on Personal Loan SBI
Maximum Annual Percentage Rate (APR)
13% to 17.1%
Representative example of the total cost of the loan, including all applicable fees

Here is an illustration of the total cost of the loan:

Total amount borrowed: Rs. 100,000
Time period: 6 months to 48 months
SBI Personal Loan Interest Rate: 12.50% to 16.60%
Processing Fee payable to SBI: Upto Rs. 2,000. Current offer for processing fee is 2% to 3%
Fee payable to MyLoanCare: NIL
Total Monthly Cost – From Rs. 2,658 for a 48 months Rs. 100,000 loan at 12.50% (lowest rate, longest time period) to Rs. 17,483 for a 6 months Rs. 100,000 loan at 16.60% (highest rate, shortest time period). This is inclusive of principal repayment.
Annual Percentage Rate (APR) of charge including all applicable fees: 13% to 17.1%
Total cost payable over loan tenure: Rs. 6,897 for 6 months loan to Rs. 29,584 for 48 months loan

SBI's terms and conditions as per loan agreement applicable. Short term loans/ pay day loans not available; minimum loan tenure: 6 months. Rate of interest depends upon company categorization, income, job stability, loan amount, CIBIL score, credit profile, existing obligations, verification and other factors. Credit at sole discretion of SBI.
Compare Personal Loan Interest Rates of SBI with other banks
Frequently Asked Questions on SBI Personal Loan
How much interest is charged by SBI on personal loan?
SBI personal loan interest rates today are 12.50% to 16.60%.
What is the lowest EMI per lakh on SBI personal loan?
If you apply for a personal loan from SBI, your lowest EMI per lakh will be Rs. 2,658.
What is the minimum and maximum tenure of SBI personal loan?
You can repay your personal loan from SBI in a flexible period of minimum 6 months to maximum 48 months.
How much personal loan amount I can borrow from SBI?
SBI offers you personal loan if you need a minimum amount of Rs. 10,000 to a maximum amount of Rs. 1,500,000.
How much processing fee is charged by SBI on personal loan?
SBI charges a processing fee of 2% to 3% with applicable service tax.
Is age an eligibility factor to get personal loan from SBI?
Yes, age is an important eligibility factor to get SBI personal loan as you should be at least 21 years old at loan approval time and 58 years old at loan maturity time.
Are there any prepayment charges on SBI personal loan?
You can take personal loan from SBI with Prepayment charges vary by year: 2nd year - 4%; 3rd year - 3%, after 3 years - 2%.
Can I add my spouse's income while applying for personal loan from SBI?
You can combine your income with the income of your spouse to increase your loan eligibility and to get higher loan amount.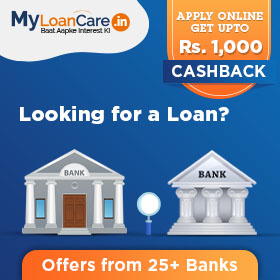 ---