x
Compare Offers and Invest in Fixed Deposit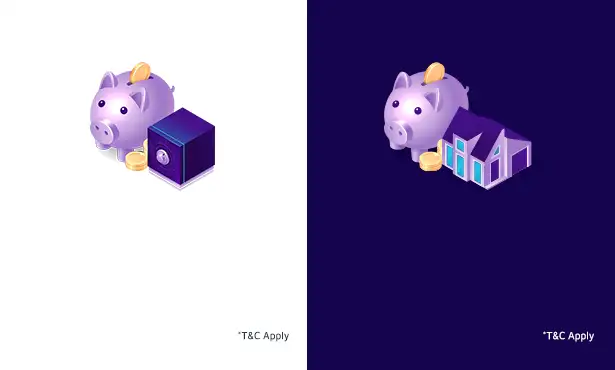 Home Loan

Home Loan starting at 6.70%. Cashback of up to ₹ 1,000.

Apply Now

Personal Loan

Instant Personal Loan starting at 10.40% with Cashback of up to ₹ 1,000 .

Check Offers

Fixed Deposit

AAA rated FDs with returns as high as 7.25%.

Invest Now

Savings Account

Best offers on Savings Account Online with High Returns.

Open Account

Gold Loan

Instant Gold Loan starting at 9.50% with Cashback of up to ₹ 500.

Apply Now

Loan Against Property

Best Loan Against Property Offers starting @ 7.50%. Cashback of up to ₹ 1,000*.

Apply Now

Credit Card

Get amazing offers, discounts and welcome gift vouchers on SBI Credit Cards.

Apply Now

Business Loan

Collateral Free Business Loan Rates starting at 13.50%. Overdraft facility available.

Apply Now
2021-02-25 :

PAN and Aadhaar card linking deadline around the corner


The IT Department has set 31st March 2021 as the Aadhaar PAN Linking deadline. Failing to do this will lead to PAN card becoming inoperative, provided there is no extension in PAN Aadhaar Linking the last date.

2020-06-25 :

PAN card, Aadhaar card linking deadline extended to March 2021


The income tax department again extended the deadline for linking of PAN card and Aadhaar card. The deadline for the PAN Aadhar linking is extended to 31st March 2021. The decision was taken in the wake of COVID 19 outbreak.

2020-05-28 :

Free instant PAN card facility through Aadhaar launched.


Finance Minister launched the facility for instant allotment of PAN card using Aadhaar-based e-KYC. The facility is available for all those Permanent Account Number applicants who possess a valid Aadhaar number and have a mobile number registered with Aadhaar. Further, the allotment process is paperless, and an electronic PAN (e-PAN) is issued to the applicants free of cost.
*Terms and conditions apply. Credit at sole discretion of lender subject to credit appraisal, eligibility check, rates, charges and terms. Information displayed is indicative and from collected from public sources. Read More

Please wait while your information is being processed...