Mudra Loan 
Last Updated 11th Aug 2020
Mudra Yojana Features
Loan Amount
Upto Rs. 50,000 under Shishu category
From Rs 50,001 to Rs 5,00,000 under Kishor category
From Rs. 5,00,001 to Rs. 10,00,000 under Tarun category
Mudra Loan Age Limit
18 to 65 years
Processing Fee
Nil under Kishor and Shishu schemes.
0.5% for Tarun loan
Loan Tenure
Loan can be repaid from period ranging from 3-5 years
Collateral
No collateral or third party security is required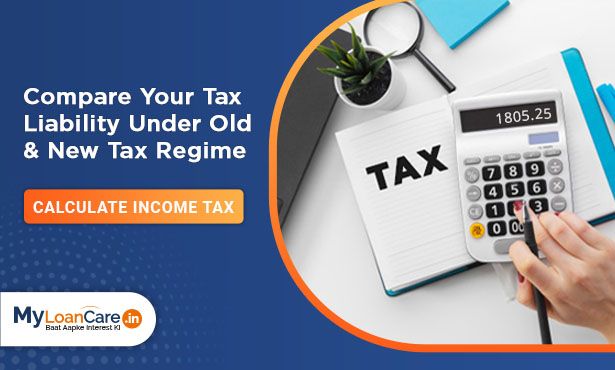 What is Mudra Loan?
The Government of India has designed Mudra loans under the Pradhan Mantri Mudra Yojana (PMMY) scheme to help small business owners to meet their capital needs and operating costs through easy finance schemes. In this initiative, the Government of India offers loans under three main categories namely – Shishu, Kishor and Tarun. The maximum amount that can be borrowed is Rs. 10 lakh.
Products under PMMY Loan Scheme
There are mainly three products under the Pradhan Mantri Mudra Loan: 
Shishu Yojana : This category of Mudra Loan is best suited for micro or small business owners. Under this scheme, one can apply for up to Rs. 50,000 loans. Shishu loans are for business owners who need small capital to start their business. Applicants need to present their business idea to get their loan application approved. 
Kishor Yojana: This category is meant for the business owners who have already started their business and want to expand it as a viable enterprise. The applicants can apply for a loan amount ranging from Rs. 50,000 to Rs 5 lakh. To apply for the loan, borrowers must fill in the application form and furnish the documents to showcase the current status of their organisation. 
Tarun Yojana: All small business owners who need to expand their business can apply for a loan under this scheme. Borrowers can apply for up to Rs. 10 lakh loan. 
Applying for Mudra loan does not require to submit any collateral or third party security. 
Purpose For which Mudra Loan Be Used
Mudra loan scheme helps MSMEs with the following purposes:
Starting a new business
Expanding the business
Purchase of plant and machinery
To get working capital for business
Purchasing equipment or commercial vehicles
Hiring or training staff
Who can apply for Mudra Bank Loan?
The following kinds of business entities can avail the MUDRA loan:
Business vendors and shopkeepers
Textile industry
Food production sector
Agricultural activities
Artisans
Small manufacturers
Repairing shops
Truck owners
Self-proprietors
Service sector firms
How to Apply for Pradhan Mantri Mudra Loan?
There are several banks that provide Mudra Loan; all you need to do is follow the below-mentioned steps:
Step 1: Visit mudra.org.in to download the form or visit the nearest commercial or private bank.
Step 2: Submit the loan application form with correct details such as your name, address, contact number and Aadhaar details. 
Step 3: Submit other documents along with the application form like Identity proof, address proof, company address proof, balance sheet, IT Returns and other machinery details.
Step 4: Complete other formalities and procedures by the bank.
Step 5: Documents will be verified by the bank.
Step 6: Once verified, the loan will get credited in the applicant's account.
Mudra Loan Documents
The Mudra loan eligibility documents that borrowers need to submit along with the application form are listed below:
Passport sized photographs of the applicant
Proof of Identity such as Aadhaar Card, Passport, Voter I-Card, Driving License, etc.
Residential Proof such as Aadhaar Card, Passport, Bank statements, telephone or electricity bill
Proof of Address of the enterprise (if any)
Proof of identity and license of the enterprise (if any)
Proof of quotation of items to be purchased for business use (if any)
FAQs
Is Mudra loan offered by all the banks in India?
Yes, they are offered by almost every private and public sector bank in India.
What is the interest rate offered on Mudra Loan?
According to the RBI guidelines, Mudra Loan is offered at reasonable interest rates based on the applicant's repayment history and requirements.
Is there any subsidy to get a Mudra Loan?
Currently, there is no subsidy to get a Mudra Loan but interest rates under this scheme are much lower than the rates offered by banks.
Is any collateral or security required to avail the Mudra Loan?
No collateral or security is required to avail this loan.
Can physically-challenged people apply for Mudra loan?
Every Indian citizen is eligible to avail this loan that has a business plan for income generation activity.
Is there any specific format of loan application to apply for Mudra scheme?
Yes, there is a specific format for each category. A one-page format is designed for the Shishu loan. For Tarun and Kishor loan, a three-page specific application format has been designed.
Mudra loans can be availed for buying a tempo, taxi or auto?
Yes, the loan is available but only if the applicant is going to use it for public transportation.