HDFC Loan Against Property Interest Rate Calculator - Sep 2017
Last Updated 21st Sep 2017
HDFC Loan Against Property Interest Rates
Interest Rate
9.60% - 11.60%


Check Best Offers

Lowest EMI
Rs. 1,050 per lakh
Max Tenure
15 years
Processing Fee
Upto 1.25%
Prepayment, Foreclosure Charges
Allowed with nil charges for floating rate loans to individuals
Age
Min 24 and Max 60 years for Salaried
Min 24 and Max 65 years for Self Employed
Apply Loan Against Property @ 8.50%*
Compare Offers
and
Apply Loan Online
Get CashBack Upto
Rs.5,000
Assisted Digital Service
---
HDFC Loan Against Property
HDFC offers Loan Against Property to the customers if they need to expand their business or want money for personal use. The loan is given upto 50% of the market's value for tenure of 15 years.
Loan Against Property HDFC
Loan Against Property interest rates offered by HDFC depends upon PLR
Floating rates changes with a single change in HDFC PLR rate in your loan tenure. You should go for floating rates if you can take the risk of hike in interest rates
HDFC offers Property Loan based on PLR which is currently 16.15%
HDFC mortgage loan interest rate depends upon
Loan amount: HDFC mortgage loan rate depends upon the loan amount you apply for. Higher the loan amount, lesser will be the interest rate
Company where you work: HDFC has a list of companies to which they lend Loan Against Property. Interest rate will be less if your company is listed
Your Salary: Income helps you in identifying your rate of interest. HDFC interest rate varies with your monthly income. Higher the income, less will the rate of interest
Loan Against Property Charges
Foreclosure Charges - These charges are to be paid in case you want to repay your entire loan amount before the end of tenure period. HDFC allows prepayment of loan against property with Within 3 Years 2%, after that- Nil prepayment charges
Processing Fee - HDFC asks for a processing fee of 1.25% of loan amount with applicable service tax
HDFC Loan Against Property EMI Calculator
Loan Against Property EMI of HDFC is a fixed amount that you pay each month towards the repayment of your Loan till the end of tenure
HDFC Property Loan EMI calculator helps you to calculate your monthly EMI at different rate of interest and also check lowest EMI per lakh on Loan Against Property
You can plan your loan amount according to your monthly repayment capacity because higher the loan amount, higher will be the EMI
Rate of interest is an important factor which affects your EMI. Higher the interest rate, higher will be the EMI
Loan tenure matters equally as higher tenure reduces your EMI
What are the benefits of calculating HDFC Loan Against Property EMI?
HDFC Property Loan EMI calculator helps you to calculate your monthly EMI at different rate of interest
HDFC EMI calculator for Loan Against Property helps you to know your capacity to repay the loan after maintaining your standard of living
You get a rough idea about your monthly EMI and can plan your monthly budget accordingly
HDFC Loan Against Property Eligibility Calculator
Loan Against Property eligibility criteria HDFC
Eligibility of Loan Against Property in HDFC relies upon different factors but the most important factor is your ability to repay the loan. The main factors on which the eligibility of an applicant depends are
Age: HDFC offers loan against property for a maximum tenure of 15 years if the borrower's age does not exceed above 60 years for salaried and 65 years if you are self employed. Apply for loan at smaller age, higher will be the chances of loan approval
Value of the property: HDFC decides your loan amount based on the market value of the property which you place as your collateral for the loan. HDFC lends less than the market value of the property. As per RBI guidelines, the borrower also has to show some contribution. Ratio of loan amount to value of home is called Loan to Value (LTV) ratio. HDFC gives maximum LTV of 50% for property loans depending upon market value of the property
Repayment capacity of the borrower: Your eligibility to take loan against property depends upon the maximum EMI that you can pay. HDFC checks your past CIBIL history, repayment record of credit cards and existing loans that can impact your loan against property eligibility. If you have any other loan running whose EMI you are paying currently, then you are supposed to close your loan to get higher loan against property eligibility. HDFC does not specify any particular CIBIL score for being eligible for a property loan. However, it is observed that a score of 700 and above is desirable
To reduce your burden of higher EMIs, HDFC gives you a maximum tenure of 15 years for a maximum loan amount of Rs.50,000,000 with a minimum spread of % over PLR. Opt for a loan tenure that suits you and higher the loan tenure, higher will be loan amount eligibility
Income: Loan against property are mostly taken by the people who are self employed in order to expand their business. However, in order to increase the loan amount you may club the income of family members like your spouse, parents, children and siblings


Business person should be in business from the past 1 years and minimum ITR of last 2years is required as proof to HDFC
Popular Products:
Loan Against Residential Property
Commercial Property Mortgage Loan
HDFC Floating Rate Loan Against Property
HDFC Loan Against Property Top up, Transfer
Transfer of Loan Against Property from another bank to HDFC?
HDFC offers loan against property balance transfer from another bank. This is subject to your meeting other eligibility criteria of HDFC
You can avail additional top-up loan against property from SBI, subject to your eligibility
Loan Against Property HDFC documents required
Loan Against Property for Salaried employee HDFC documents required
Filled up loan application form
2 Passport Size Photo
ITR of last 2 years
Identity Proof - Passport/ Driving Licence/ Voter ID/ PAN
Residential Address Proof - Leave and License/ Registered Rent Agreement/ Utility Bill (upto 3 months old), Passport
Income Documents – 6 months payslip, 2 years Form 16, 6 months bank statement showing salary credit and any EMI debit
Loan Against Property for Self-Employed HDFC documents required
Filled up loan application form
2 Passport Size Photo
Identity Proof - Passport/ Driving License/ Voter ID/ PAN
ITR of last 2 years
Residential Address Proof - Leave and License/ Registered Rent Agreement/ Utility Bill (upto 3 months old), Passport
Business proof such as VAT/ service tax registration, incorporation details in case of companies, business address proof, profit and loss account and balance sheets certified by CA, copy of partnership deed and proof of business existence and business profile
Property documents for Loan Against Property from HDFC
Registered Sale Deed/ Conveyance/ Lease Deed
Past Sale Deeds Chain (each transaction in respect of this property since first allotment
Latest House Tax Return/ Receipt
Approved Building Plan from Municipal Corporation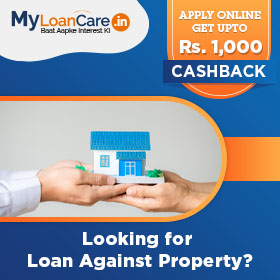 ---