---
Compare Interest Rates of Different Banks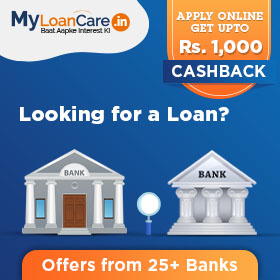 ---
2017-06-22 :

SBI Cards plans premium push to increase average card spending

Leading credit card company, SBI Cards is aiming to increase its average spend per card by repositioning its existing offerings and by entering into the new partnerships. The company has recently replaced its platinum card by introducing 'SBI Prime' in its place. With this move, the company wants to grow its segment of premium customers by providing them the new exciting offers.

2017-06-22 :

Axis Bank plans to raise Rs. 35,000 crore for expansion

Axis Bank is planning to plans to raise funds worth Rs. 35,000 crore by tapping both the Indian as well as overseas markets on a private placement basis. In its annual report for FY16-17, the bank has reported that it might raise additional funds to maintain its capital to risk weighted assets ratio. The bank may also issue debt securities denominated in Indian rupees or any other permitted foreign currency including long-term bonds, green bonds, and non-convertible debentures.

2017-06-22 :

HUDCO ties up with EPFO to aid buyers avail home loan subsidy

In a move to help home buyers to avail home loan subsidy and interest subvention under the Pradhan Mantri Awas Yojana (PMAY), HUDCO has announced its tie up with employees provident fund organization (EPFO). Under the scheme, subscribers will be able to withdraw upto 90% of their EPF accumulations to buy homes under the PMAY scheme which will help them to make their down payments for buying houses and paying their EMIs on home loans.

2017-06-22 :

GST to lower loan EMIs for under construction homes

The Goods and Service Tax (GST) regime which is set to roll out from 1st July, 2017 is expected to make your home loan EMI cheaper in the coming months if you have a home loan for a property which is under construction. The government also told that there will be a reduction in home prices also after the implementation of GST and the prices of real estate will also reduce in the short term as builders will pass on the benefits of lower tax to the home buyers.

2017-06-21 :

Insurance premium and credit card bills to get costlier under GST

Insurance premium and credit card bills will become costlier under GST from 1st July, 2017. The leading credit card providers, banks and insurers have also started alerting their customers to pay a higher tax on the services including service tax, insurance services and credit card bills which are currently taxed at the rate of 15 per cent will now become costlier by 3 per cent.
*Terms and conditions apply. Credit at sole discretion of lender subject to credit appraisal, eligibility check, rates, charges and terms. Information displayed is indicative and from collected from public sources. MyLoanCare is an independent professional service provider and is not related to the government or government bodies or any regulator or any credit information bureau in any way. Information carried at this website is not and should not be construed as an offer or solicitation or invitation to borrow or lend. The Company does not undertake any liability with respect to the correctness of the content, information and calculations. Information is subject to change without notice. By submitting your query or using any tools or calculators, you authorize MyLoanCare to share your information with lender(s), consent for such lender(s) to access your credit information report and contact you regarding your query overriding your number being in National Do Not Call Registry. This is a free service and no charges are payable by the borrower to MyLoanCare. The Company may receive remuneration from lenders for services provided to them.