Compare, select, apply home loan online on ,
Bank
Interest Rates
Lowest EMI
More Information
*Important Information: The project approval status and rates shown above are tentative and subject to change from time to time. Loans granted at sole discretion of the bank subject to eligibility, diligence, terms and conditions of respective banks. Not all towers, floors and flats may be approved by each bank and hence it is important to check approval status of exact property. Use the apply now link to leave details and confirm exact project approval status.
Other Projects in approved for Home Loan
Check Approved Builder Projects
*MyLoanCare is a bank neutral platform and channel partner of multiple banks and lenders. Myloancare does not represent any government, government body, regulator, bank, lender or credit information bureau. Information carried at this website is based on perusal of public sources, is not and should not be construed as an offer or solicitation or invitation to borrow or lend. The Company does not assure as to the correctness of information, FAQ's, graphics, images, text, and/ or various tools and calculators (together called "Information") carried at the website. Lenders/ banks may contact us at info@myloancare.in to provide corrections or updates.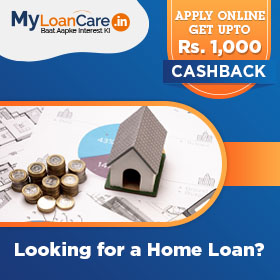 2017-09-23 :

Subsidy on home loans under PMAY till March 2019

The government has extended the benefits of the interest subsidy scheme on home loans under the Pradhan Mantri Awas Yojana or PMAY (Urban) by 15 months beyond December this year. Accordingly, the interest subsidy of up to Rs. 2.60 lakh on home loans for the middle-income group (MIG) will be available till March 2019.

2017-09-23 :

Vijaya Bank, Dena Bank eye merger

The two mid sized PSU banks- Vijaya and Dena are in initial talks for a possible merger. The alliance is based on the geographical outreach of both banks. Vijaya has a strong presence in southern states while Dena has presence in Maharashtra and neighbouring states

2017-09-22 :

YES Bank reduces staff by almost 2,500

Private sector lender, has reduced its workforce by nearly 2,500. On account of digitisation and automation, the bank has started witnessing better productivity, cost efficiency and customer service , but has also generated some redundancies in job roles which require rationalisation efforts, according to the company.

2017-09-22 :

State Bank of India most trusted and popular bank in India

According to a survey by Brand Finance, SBI has been ranked first with a trust level of 86.3 per cent, followed by HDFC, ICICI, Citi and Central Bank, judged on three parameters of loyalty, trust and popularity. The survey was based on responses of over 19,000 people in 22 markets.

2017-09-21 :

Loans for affordable homes at 16 per cent of total housing credit: Icra

Rating agency, Icra has said that the total loan book of all the housing finance companies (HFCs) in the affordable housing segment stands at Rs 1.26 lakh crore, constituting 16 per cent of the total housing finance credit. Moreover, the newly launched HFCs constitute around 3 per cent of the overall loan book. ICRA expects that the growth in the affordable housing segment is likely to remain high and its share would continue to increase further.
*Terms and conditions apply. Credit at sole discretion of lender subject to credit appraisal, eligibility check, rates, charges and terms. Information displayed is indicative and from collected from public sources. MyLoanCare is an independent professional service provider and is not related to the government or government bodies or any regulator or any credit information bureau in any way. Information carried at this website is not and should not be construed as an offer or solicitation or invitation to borrow or lend. The Company does not undertake any liability with respect to the correctness of the content, information and calculations. Information is subject to change without notice. By submitting your query or using any tools or calculators, you authorize MyLoanCare to share your information with lender(s), consent for such lender(s) to access your credit information report and contact you regarding your query overriding your number being in National Do Not Call Registry. This is a free service and no charges are payable by the borrower to MyLoanCare. The Company may receive remuneration from lenders for services provided to them.