Best Pre-approved Home Loans in Oct 2017
Last Updated 23rd Oct 2017
Compare, select, apply home loan online on ,
Bank
Interest Rates
Lowest EMI
More Information
*Important Information: The project approval status and rates shown above are tentative and subject to change from time to time. Loans granted at sole discretion of the bank subject to eligibility, diligence, terms and conditions of respective banks. Not all towers, floors and flats may be approved by each bank and hence it is important to check approval status of exact property. Use the apply now link to leave details and confirm exact project approval status.
Other Projects in approved for Home Loan
Check Approved Builder Projects
*MyLoanCare is a bank neutral platform and channel partner of multiple banks and lenders. Myloancare does not represent any government, government body, regulator, bank, lender or credit information bureau. Information carried at this website is based on perusal of public sources, is not and should not be construed as an offer or solicitation or invitation to borrow or lend. The Company does not assure as to the correctness of information, FAQ's, graphics, images, text, and/ or various tools and calculators (together called "Information") carried at the website. Lenders/ banks may contact us at info@myloancare.in to provide corrections or updates.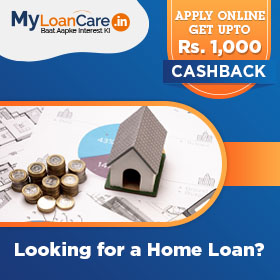 2017-10-23 :

Mahindra Lifespace, HDFC jointly invest in affordable housing projects

Mahindra Lifespace Developers Ltd has joined hands with HDFC Capital Advisors Ltd to invest Rs. 500 crore in affordable housing projects across cities over the next three years. Due to the lack of availability of long-term capital, development of low and middle-income housing in India is facing challenges. The objective of this partnership is to provide long term equity and promote investments in residential affordable housing projects.

2017-10-19 :

IIFL Home Loan sets growth plans for FY18

IIFL is a leading player in affordable housing segment and is targeting to add 15,000 customers under the government's Pradhan Mantri Awas Yojana urban scheme by the end of FY18. IIFL has expedited 11 percent of total subsidy under PMAY scheme so far.

2017-10-18 :

ICICI Bank 1% cashback on EMI of home loans

ICICI Bank announced the benefit of 1 percent cashback on every EMI of a home loan, for the entire tenure of the loan. This offer is available for home loans with a minimum tenure of 15 years to both residents as well as NRI borrowers. However, the cashback will accrue only after 3 years of EMI payment. The interest rates for ICICI Bank home loans start at 8.35 percent for women and 8.40 percent for rest of the borrowers.

2017-10-18 :

Kotak Mahindra Bank unveils Kona Kona Utsav scheme for home loans

Kotak bank is offering special rates on home loans, loan against property, working capital loans and business loans. Further, there is a part waiver on processing fees on home loans and business loans. These offers are valid on new loans availed by customers till December 31, 2017. Home loans during Kona Kona Utsav will be offered at 8.35% p.a.

2017-10-18 :

Bank of Baroda cuts base rate on home loan

Revised base rates have been released by BoB in the race amongst banks to cut home loan base rates. The same has been cut down from 9.50% to 9.15%. The borrowers who availed home loans before April 2016 are expected to be benefitted out of this revision.
*Terms and conditions apply. Credit at sole discretion of lender subject to credit appraisal, eligibility check, rates, charges and terms. Information displayed is indicative and from collected from public sources. MyLoanCare is an independent professional service provider and is not related to the government or government bodies or any regulator or any credit information bureau in any way. Information carried at this website is not and should not be construed as an offer or solicitation or invitation to borrow or lend. The Company does not undertake any liability with respect to the correctness of the content, information and calculations. Information is subject to change without notice. By submitting your query or using any tools or calculators, you authorize MyLoanCare to share your information with lender(s), consent for such lender(s) to access your credit information report and contact you regarding your query overriding your number being in National Do Not Call Registry. This is a free service and no charges are payable by the borrower to MyLoanCare. The Company may receive remuneration from lenders for services provided to them.