Compare, select, apply home loan online on ,
Bank
Interest Rates
Lowest EMI
More Information
*Important Information: The project approval status and rates shown above are tentative and subject to change from time to time. Loans granted at sole discretion of the bank subject to eligibility, diligence, terms and conditions of respective banks. Not all towers, floors and flats may be approved by each bank and hence it is important to check approval status of exact property. Use the apply now link to leave details and confirm exact project approval status.
Other Projects in approved for Home Loan
Check Approved Builder Projects
*MyLoanCare is a bank neutral platform and channel partner of multiple banks and lenders. Myloancare does not represent any government, government body, regulator, bank, lender or credit information bureau. Information carried at this website is based on perusal of public sources, is not and should not be construed as an offer or solicitation or invitation to borrow or lend. The Company does not assure as to the correctness of information, FAQ's, graphics, images, text, and/ or various tools and calculators (together called "Information") carried at the website. Lenders/ banks may contact us at info@myloancare.in to provide corrections or updates.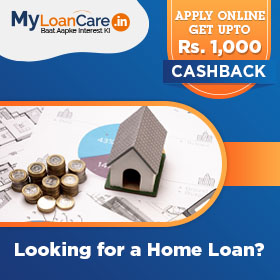 2017-08-22 :

Kotak Mahindra Bank eyes growth in its home loan business

Post demonetisation, Kotak Mahindra Bank plans to further strengthen its home loans besides maintain a steady growth in its business loans and personal loans. Simultaneously, the bank has plans to grow its business loans portfolio by 25 per cent as against 21 per cent in FY18.

2017-08-22 :

Lakshmi Vilas Bank ropes in McKinsey to double MSME loan book by fiscal 2020

In a bid to strengthen its micro, small and medium enterprises (MSME) loans portfolio, the bank has tied up with McKinsey for consultation on strengthening and reorganising its overall MSME business. Currently, the MSME loan book of the bank is above Rs. 5,660 crore which it aims to double it to Rs. 10,000 crore by FY20.

2017-08-22 :

IDFC Bank to accelerate is retail loans portfolio

In a bid to strengthen its overall retail loans portfolio including personal loans, home loans and business loans, the bank is in the process to revamp the new strategies to achieve the strong performance across its loans. To support this growth, the bank plans to accelerate its retail lending and retail liability acquisition in FY18.

2017-08-21 :

Bank of India puts bad loans worth Rs. 3,169 crore on sale

In a bid to clean up its balance sheet, Public sector lender, Bank of India (BoI) plans to sell bad loans worth Rs. 3,169 crore to the asset reconstruction companies (ARCs). Meanwhile, the lender had also appointed some special situation advisors as their financial advisor to assist with this transaction. Following the move, the bank also targets to focus on further strengthening its loan segment including home loans.

2017-08-19 :

Bengaluru home buyers prefer 1BHK flats

A recent survey conducted by an online real estate platform Housing.com has revealed that apartments with one bedroom, hall and kitchen (1BHK) are the most preferred choice for more than 57 per cent of home seekers in Bengaluru, Mumbai, Gurugram and Pune. The survey was conducted to understand the home seeker's disposition towards renting houses across top cities in India by taking home loans from reputed financial institutions.
*Terms and conditions apply. Credit at sole discretion of lender subject to credit appraisal, eligibility check, rates, charges and terms. Information displayed is indicative and from collected from public sources. MyLoanCare is an independent professional service provider and is not related to the government or government bodies or any regulator or any credit information bureau in any way. Information carried at this website is not and should not be construed as an offer or solicitation or invitation to borrow or lend. The Company does not undertake any liability with respect to the correctness of the content, information and calculations. Information is subject to change without notice. By submitting your query or using any tools or calculators, you authorize MyLoanCare to share your information with lender(s), consent for such lender(s) to access your credit information report and contact you regarding your query overriding your number being in National Do Not Call Registry. This is a free service and no charges are payable by the borrower to MyLoanCare. The Company may receive remuneration from lenders for services provided to them.