Best Pre-approved Home Loans in Oct 2017
Last Updated 16th Oct 2017
Compare, select, apply home loan online on ,
Bank
Interest Rates
Lowest EMI
More Information
*Important Information: The project approval status and rates shown above are tentative and subject to change from time to time. Loans granted at sole discretion of the bank subject to eligibility, diligence, terms and conditions of respective banks. Not all towers, floors and flats may be approved by each bank and hence it is important to check approval status of exact property. Use the apply now link to leave details and confirm exact project approval status.
Other Projects in approved for Home Loan
Check Approved Builder Projects
*MyLoanCare is a bank neutral platform and channel partner of multiple banks and lenders. Myloancare does not represent any government, government body, regulator, bank, lender or credit information bureau. Information carried at this website is based on perusal of public sources, is not and should not be construed as an offer or solicitation or invitation to borrow or lend. The Company does not assure as to the correctness of information, FAQ's, graphics, images, text, and/ or various tools and calculators (together called "Information") carried at the website. Lenders/ banks may contact us at info@myloancare.in to provide corrections or updates.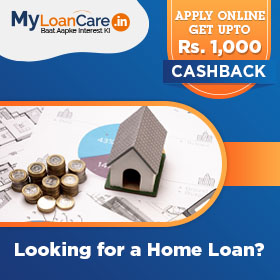 2017-10-16 :

IndusInd- BFIL merger

Microlender Bharat Financial Inclusion Ltd (BFIL) has agreed to merge with IndusInd bank to achieve shared synergies and reduced costs for both. The deal would expectedly improve chances of BFIL to get into banking. According to the deal, Bharat Financial shareholders will get 639 shares of the bank for every 1,000 held. The deal is likely to be completed in the next 9-10 months.

2017-10-13 :

Loans to MSMEs to be based on GST-related input credit claims- SBI

SBI will give either 20% of existing fund-based working capital limit or 80% of input tax claim due, whichever is lower, to MSMEs. The loan will be given for nine months, outside the sanctioned bank finance. Repayments can be made either in one bullet payment or in six monthly installments after the moratorium period is over.

2017-10-13 :

Microlender loan growth revived

According to Satin Creditcare Network Ltd., the third largest micro lender, loan growth has picked up the same pace as was before demonetization. Disbursements are at Rs 1,100-1,200 crore a quarter as compared to the pre-demonetization levels of Rs 800-900 crore.

2017-10-12 :

Aadhaar-linked instant loans on app Dhani

An app by Fintech, called Dhani will be launched that will allow Indian consumers to get instant Aadhaar linked personal loans within minutes and get it credited to their accounts with any bank. This is the first fintech facility in India which links almost all the banks in the country on a single platform using Aadhaar.

2017-10-12 :

Defaulters have a 2nd chance of getting loans at Kotak Bank

In order to give defaulters a second chance, Kotak has initiated psychometric tests to analyse whether the default made by a customer was deliberate or due to financial weakness and whether the client has any intentions of defaulting again, irrespective of the financial strength. Kotak has partnered up with Index Advisory, the firm which has built the psychometric test, to measure borrower credit profile.
*Terms and conditions apply. Credit at sole discretion of lender subject to credit appraisal, eligibility check, rates, charges and terms. Information displayed is indicative and from collected from public sources. MyLoanCare is an independent professional service provider and is not related to the government or government bodies or any regulator or any credit information bureau in any way. Information carried at this website is not and should not be construed as an offer or solicitation or invitation to borrow or lend. The Company does not undertake any liability with respect to the correctness of the content, information and calculations. Information is subject to change without notice. By submitting your query or using any tools or calculators, you authorize MyLoanCare to share your information with lender(s), consent for such lender(s) to access your credit information report and contact you regarding your query overriding your number being in National Do Not Call Registry. This is a free service and no charges are payable by the borrower to MyLoanCare. The Company may receive remuneration from lenders for services provided to them.