Compare, select, apply home loan online on ,
Bank
Interest Rates
Lowest EMI
More Information
*Important Information: The project approval status and rates shown above are tentative and subject to change from time to time. Loans granted at sole discretion of the bank subject to eligibility, diligence, terms and conditions of respective banks. Not all towers, floors and flats may be approved by each bank and hence it is important to check approval status of exact property. Use the apply now link to leave details and confirm exact project approval status.
Other Projects in approved for Home Loan
Check Approved Builder Projects
*MyLoanCare is a bank neutral platform and channel partner of multiple banks and lenders. Myloancare does not represent any government, government body, regulator, bank, lender or credit information bureau. Information carried at this website is based on perusal of public sources, is not and should not be construed as an offer or solicitation or invitation to borrow or lend. The Company does not assure as to the correctness of information, FAQ's, graphics, images, text, and/ or various tools and calculators (together called "Information") carried at the website. Lenders/ banks may contact us at info@myloancare.in to provide corrections or updates.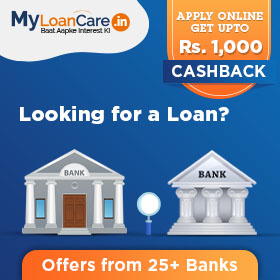 2017-07-19 :

SBI launches SBI Realty portal to assist buyers with house selection and loan calculation

State Bank of India (SBI) has announced the launch of a dedicated portal, SBI Realty that will help home buyers to choose their dream homes from its 3,000 approved projects across the country. Simultaneously, the newly launched website will also assist home buyers in calculating the appropriate home loan amount a customer should borrow based on their income and credit profile.

2017-07-19 :

Fino Payments Bank inks agreement with ICICI bank for products sharing

Fino Payments Bank that recently launched its operations in 410 branches across 14 states has announced its partnership with the private sector lender, ICICI Bank. The agreement inked between them will assist the newly launched Fino Payments Bank to share the products of ICICI Bank including home loans, business loans, deposits, remittance services, life insurance and general insurance.

2017-07-19 :

Citibank introduces a new offer on its semi fixed home loans

Citibank has announced a new offer on its semi fixed home loans. Under the scheme, the bank will offer a rate of 8.50 per cent on home loans to its salaried customers and a rate of 8.75 per cent to the self –employed. The offer is available for a limited time period till 31st July, 2018.

2017-07-18 :

NBFCs likely to report healthy performance in coming years

Non-banking finance companies (NBFCs) are set to achieve a growth of upto 30 per cent boosted by a strong growth in retail housing loans and loan against property. As per analysts, the housing finance companies including LIC housing finance, Bajaj finance may also report a higher growth in its earnings and housing loan portfolio on account of lower cost of borrowings, increase in the share of non-housing loans and higher loan disbursements.

2017-07-18 :

Gruh Finance reports net profit at Rs. 72 crore

Gruh Finance, housing finance subsidiary of HDFC Ltd has reported a significant growth in its net profit at Rs. 72 crore during the first quarter of FY18 as against Rs. 60 crore during the corresponding period of the previous year. As per the available data, the bank's total income from operations grew to Rs. 398 crore from Rs. 346 crore during the corresponding period of the previous year. Simultaneously, the bank is focusing on achieving a strong growth in its home loan segment.
*Terms and conditions apply. Credit at sole discretion of lender subject to credit appraisal, eligibility check, rates, charges and terms. Information displayed is indicative and from collected from public sources. MyLoanCare is an independent professional service provider and is not related to the government or government bodies or any regulator or any credit information bureau in any way. Information carried at this website is not and should not be construed as an offer or solicitation or invitation to borrow or lend. The Company does not undertake any liability with respect to the correctness of the content, information and calculations. Information is subject to change without notice. By submitting your query or using any tools or calculators, you authorize MyLoanCare to share your information with lender(s), consent for such lender(s) to access your credit information report and contact you regarding your query overriding your number being in National Do Not Call Registry. This is a free service and no charges are payable by the borrower to MyLoanCare. The Company may receive remuneration from lenders for services provided to them.