Compare, select, apply home loan online on ,
Bank
Interest Rates
Lowest EMI
More Information
*Important Information: The project approval status and rates shown above are tentative and subject to change from time to time. Loans granted at sole discretion of the bank subject to eligibility, diligence, terms and conditions of respective banks. Not all towers, floors and flats may be approved by each bank and hence it is important to check approval status of exact property. Use the apply now link to leave details and confirm exact project approval status.
Other Projects in approved for Home Loan
Check Approved Builder Projects
*MyLoanCare is a bank neutral platform and channel partner of multiple banks and lenders. Myloancare does not represent any government, government body, regulator, bank, lender or credit information bureau. Information carried at this website is based on perusal of public sources, is not and should not be construed as an offer or solicitation or invitation to borrow or lend. The Company does not assure as to the correctness of information, FAQ's, graphics, images, text, and/ or various tools and calculators (together called "Information") carried at the website. Lenders/ banks may contact us at info@myloancare.in to provide corrections or updates.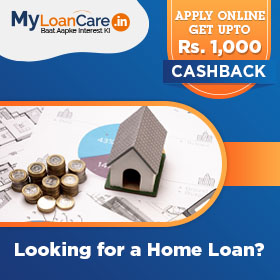 2017-09-25 :

Vijaya - Dena Merger might gain efficiency

The government plans to consolidate the public sector banks in order to make them bigger and stronger. The move targets to strengthen the Indian banking sector which is currently undergoing a severe bad loan crisis. Under the consolidation plan, Vijaya Bank and Dena Bank are in discussions to evaluate if a merger between the two banks will increase the level of efficiencies. However, few industry experts believe that RBI and the government should clean up the balance sheets of the banks through the Insolvency and Bankruptcy Code (IBC) before moving towards consolidation.

2017-09-23 :

Subsidy on home loans under PMAY till March 2019

The government has extended the benefits of the interest subsidy scheme on home loans under the Pradhan Mantri Awas Yojana or PMAY (Urban) by 15 months beyond December this year. Accordingly, the interest subsidy of up to Rs. 2.60 lakh on home loans for the middle-income group (MIG) will be available till March 2019.

2017-09-23 :

Vijaya Bank, Dena Bank eye merger

The two mid sized PSU banks- Vijaya and Dena are in initial talks for a possible merger. The alliance is based on the geographical outreach of both banks. Vijaya has a strong presence in southern states while Dena has presence in Maharashtra and neighbouring states

2017-09-22 :

Central government announces new PPP policy for affordable housing

The central government has announced new public private partnerships (PPP) to promote private investments in affordable housing to meet its goals against Housing for All initiative. The policy seeks to assign risks among the government, developers and financial institutions, to "those who can manage them best, besides leveraging under-utilized and unutilized private and public lands."

2017-09-22 :

State Bank of India most trusted and popular bank in India (sbi)

According to a survey by Brand Finance, SBI has been ranked first with a trust level of 86.3 percent, followed by HDFC, ICICI, Citi and Central Bank. The banks were judged on three parameters of loyalty, trust and popularity. The survey was based on responses of over 19,000 people in 22 markets.
*Terms and conditions apply. Credit at sole discretion of lender subject to credit appraisal, eligibility check, rates, charges and terms. Information displayed is indicative and from collected from public sources. MyLoanCare is an independent professional service provider and is not related to the government or government bodies or any regulator or any credit information bureau in any way. Information carried at this website is not and should not be construed as an offer or solicitation or invitation to borrow or lend. The Company does not undertake any liability with respect to the correctness of the content, information and calculations. Information is subject to change without notice. By submitting your query or using any tools or calculators, you authorize MyLoanCare to share your information with lender(s), consent for such lender(s) to access your credit information report and contact you regarding your query overriding your number being in National Do Not Call Registry. This is a free service and no charges are payable by the borrower to MyLoanCare. The Company may receive remuneration from lenders for services provided to them.