Compare, select, apply home loan online on ,
Bank
Interest Rates
Lowest EMI
More Information
*Important Information: The project approval status and rates shown above are tentative and subject to change from time to time. Loans granted at sole discretion of the bank subject to eligibility, diligence, terms and conditions of respective banks. Not all towers, floors and flats may be approved by each bank and hence it is important to check approval status of exact property. Use the apply now link to leave details and confirm exact project approval status.
Other Projects in approved for Home Loan
Check Approved Builder Projects
*MyLoanCare is a bank neutral platform and channel partner of multiple banks and lenders. Myloancare does not represent any government, government body, regulator, bank, lender or credit information bureau. Information carried at this website is based on perusal of public sources, is not and should not be construed as an offer or solicitation or invitation to borrow or lend. The Company does not assure as to the correctness of information, FAQ's, graphics, images, text, and/ or various tools and calculators (together called "Information") carried at the website. Lenders/ banks may contact us at info@myloancare.in to provide corrections or updates.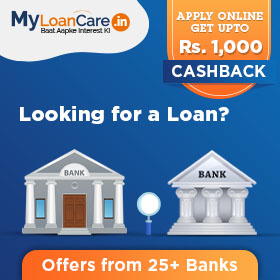 2017-07-24 :

PM sets tough targets for states in Housing for All initiative

In a bid to ensure affordable housing for all by the year 2022, PM has asked all the states to timely review the action plan and current status of the scheme and submit a detailed roadmap to the Prime Minister office. The progress update has been scheduled to take a stock of the reasons which are hindering the expected achievements under the Pradhan Mantri Awas Yojana (PMAY) project.

2017-07-24 :

IFC invests Rs. 130 cr in Aavas Financiers to extend housing loans to low income borrowers

IFC has invested Rs. 130 crore in Aavas Financiers to extend housing loans to low income consumers in rural and semi-urban areas.The investment will help the company expand its and provide access to home loans for people living in rural areas and working in informal sectors.

2017-07-24 :

ICICI Bank inaugurates its new branch in Srinagar

Private sector lender, ICICI Bank has inaugurated its 52nd branch in Srinagar at Jahangir road in the city. The branch will offer a comprehensive range of facilities including accounts, deposits and loans including home, gold, personal and business loans along with credit cards.

2017-07-24 :

Home loan, fixed deposit interest rates might sink further

RBI is likely to announce reductions in the repo and statutory liquidity ratio (SLR) rates in its bi monthly policy review on 2nd August, 2017 which will help the banks to announce lower interest rates on home loans and fixed deposits. Fixed deposits interest rates are likely to be reduced by around 15 to 30 basis points on an average. However, a range of the interest rate cut on home loans has yet not been decided.

2017-07-22 :

Home loan disbursements grew to 33 per cent in FY17

As per the latest released data by National Housing Bank (NHB), home loandisbursements have witnessed a growth of 33 per cent during FY17. However, a decline of 1 per cent has been noticed in number of home loan disbursements of more than Rs. 25 lakh which has risen by 30 per cent in the previous year. Disbursements in loans of up to Rs 2 lakh, showed a sharp increase of 48 per cent.
*Terms and conditions apply. Credit at sole discretion of lender subject to credit appraisal, eligibility check, rates, charges and terms. Information displayed is indicative and from collected from public sources. MyLoanCare is an independent professional service provider and is not related to the government or government bodies or any regulator or any credit information bureau in any way. Information carried at this website is not and should not be construed as an offer or solicitation or invitation to borrow or lend. The Company does not undertake any liability with respect to the correctness of the content, information and calculations. Information is subject to change without notice. By submitting your query or using any tools or calculators, you authorize MyLoanCare to share your information with lender(s), consent for such lender(s) to access your credit information report and contact you regarding your query overriding your number being in National Do Not Call Registry. This is a free service and no charges are payable by the borrower to MyLoanCare. The Company may receive remuneration from lenders for services provided to them.