Compare, select, apply home loan online on ,
Bank
Interest Rates
Lowest EMI
More Information
*Important Information: The project approval status and rates shown above are tentative and subject to change from time to time. Loans granted at sole discretion of the bank subject to eligibility, diligence, terms and conditions of respective banks. Not all towers, floors and flats may be approved by each bank and hence it is important to check approval status of exact property. Use the apply now link to leave details and confirm exact project approval status.
Other Projects in approved for Home Loan
Check Approved Builder Projects
*MyLoanCare is a bank neutral platform and channel partner of multiple banks and lenders. Myloancare does not represent any government, government body, regulator, bank, lender or credit information bureau. Information carried at this website is based on perusal of public sources, is not and should not be construed as an offer or solicitation or invitation to borrow or lend. The Company does not assure as to the correctness of information, FAQ's, graphics, images, text, and/ or various tools and calculators (together called "Information") carried at the website. Lenders/ banks may contact us at info@myloancare.in to provide corrections or updates.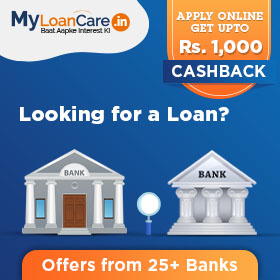 2017-06-22 :

HUDCO ties up with EPFO to aid buyers avail home loan subsidy

In a move to help home buyers to avail home loan subsidy and interest subvention under the Pradhan Mantri Awas Yojana (PMAY), HUDCO has announced its tie up with employees provident fund organization (EPFO). Under the scheme, subscribers will be able to withdraw upto 90% of their EPF accumulations to buy homes under the PMAY scheme which will help them to make their down payments for buying houses and paying their EMIs on home loans.

2017-06-19 :

Dena Bank lowers home loan rates by 5-10 basis points

Dena Bank has announced a rate cut of 5-10 basis points in its home loans. The rates have been reduced by 5 basis points to 8.60 per cent for loans upto Rs. 75 lakhs and by 10 basis points to 8.7 per cent for loans above Rs. 75 lakhs. The new home loan interest rates are effective from 15th June, 2017.

2017-06-15 :

Repco Home Finance raises Rs. 272 crore from International Finance Corporation

Leading housing finance company, Repco Home Finance Limited (RHFL) has raised the capital of Rs. 272 crore from World Bank's arm, International Finance Corporation (IFC) via the issue of non-convertible debentures (NCDs). The company has received approval from its board for issuing a total of 272 secured, redeemable, non-convertible and non-cumulative debentures. The bonds will carry a face value of Rs. 10 lakh each aggregating to Rs. 272 crore and will be raised on a private placement basis.

2017-06-12 :

HDFC Ltd to raise Rs. 1,500 crore via bond issue to increase long term capital

Housing Development Finance Corporation (HDFC) Ltd has announced to raise Rs. 1,500 crore through a private placement basis by issuing bonds to increase its long term capital. The funds raised via this issue will be utilised for financing the housing finance business requirements of the corporation.

2017-06-10 :

SBI cuts rates on home loans above Rs. 75 lakh by 10 bps

State Bank of India has reduced interest rates on home loans above Rs. 75 lakh by 10 basis points. The new rates will take effect on June 15, 2017. The revised interest rates will be 8.55 per cent for salaried women borrowers. For others, the rate of interest will be 8.60 per cent. The new rates will be effective from 15th June, 2017.
*Terms and conditions apply. Credit at sole discretion of lender subject to credit appraisal, eligibility check, rates, charges and terms. Information displayed is indicative and from collected from public sources. MyLoanCare is an independent professional service provider and is not related to the government or government bodies or any regulator or any credit information bureau in any way. Information carried at this website is not and should not be construed as an offer or solicitation or invitation to borrow or lend. The Company does not undertake any liability with respect to the correctness of the content, information and calculations. Information is subject to change without notice. By submitting your query or using any tools or calculators, you authorize MyLoanCare to share your information with lender(s), consent for such lender(s) to access your credit information report and contact you regarding your query overriding your number being in National Do Not Call Registry. This is a free service and no charges are payable by the borrower to MyLoanCare. The Company may receive remuneration from lenders for services provided to them.