Home Loan Transfer to SBI, ICICI, HDFC, Axis Bank, PNB Housing
Home Loan Balance Transfer
Last Updated 14th Apr 2021
| | |
| --- | --- |
| Interest Rate | 6.65% Onwards |
| Processing Fees | NIL to upto 1% |
| Loan Tenure | Upto 30 years |
| Lowest EMI per ₹ Lakh | ₹ 645 |
| Loan Transfer Process Time | 15 - 20 days |
| Banks with Lowest Interest Rates | Kotak Bank |
Home loan balance transfer can be availed at interest rates starting from 6.65% along with special offers for home loan top up, home credit facility and NIL processing fees.

Check Best Offers

If you are paying an EMI which is significantly more than ₹ 645 per lakh of loan amount, you should transfer your loan to another bank.
Calculate Savings, Check Best Offers
Get upto ₹ 1,000* Cashback
Points to Note:
MyLoanCare does not charge any fees for processing your application. Never pay any cash to anyone for your application.
Never share your OTP with anyone.
Please Re-confirm Your Number
Compare Home Loan Transfer Rates of all Banks
Bank
Home Loan Transfer Rates
Loan Transfer Processing Fees
Lowest EMI per lakh
SBI Home Loan Transfer
6.95%
Min ₹ 10,000
₹ 662 for 30 Years
HDFC Home Loan Transfer
6.70%
Min ₹ 3,000
₹ 645 for 30 Years
Citibank Home Loan Transfer
6.70%
Nil
for 25 Years
Bank of Baroda
6.75%
Min ₹ 10,030
₹ 649 for 30 Years
ICICI Bank
6.70%
Min ₹ 3,000
₹ 645 for 30 Years
Axis Bank
6.75%
Min ₹ 2,500 - Max ₹ 10,000
₹ 649 for 30 Years
PNB Housing Finance
7.35%
1.00%

₹ 689 for 30 Years
LIC Housing Finance
6.90%
Min
₹ 659 for 30 Years
Bajaj Finserv
6.85%
0.35%

₹ 766 for 20 Years
Bajaj Home Finance
6.85%
0.35%

₹ 766 for 20 Years
Sundaram Home Finance
6.90%
Max ₹ 3,000
₹ 769 for 20 Years
Kotak Bank
6.65%
Max ₹ 10,000
₹ 754 for 20 Years
Yes Bank
8.95%
2.00%
Max ₹ 15,000
₹ 836 for 25 Years
IDFC First Bank
8.50%
Min ₹ 5,000 - Max ₹ 5,000
₹ 769 for 30 Years
IDBI Bank
7.40%
0.50%
Min ₹ 2,500
₹ 692 for 30 Years
Karnataka Bank
8.55%
0.25%
Min ₹ 250
₹ 772 for 30 Years
Reliance Capital
10.00%
1.00%
Min ₹ 3,000 - Max ₹ 6,500
₹ 878 for 30 Years
Tata Capital
6.90%
0.50%

₹ 659 for 30 Years
Tata Capital Home Finance
6.90%
0.50%

₹ 659 for 30 Years
Indiabulls
9.25%
Min ₹ 7,500 - Max ₹ 10,000
₹ 856 for 25 Years
Corporation Bank
6.80%
0.50%
Max ₹ 50,000
₹ 652 for 30 Years
Edelweiss
10.50%
0.25%

₹ 944 for 25 Years
Federal Bank
7.65%
0.50%
Min ₹ 3,000 - Max ₹ 7,500
₹ 710 for 30 Years
Indian Bank
7.55%
0.23%
Max ₹ 20,381
₹ 809 for 20 Years
Karur Vysya Bank
7.45%
Min ₹ 5,000
₹ 736 for 25 Years
OBC
6.95%
0.50%
Max ₹ 20,000
₹ 704 for 25 Years
South Indian Bank
8.05%
1.00%
Max ₹ 10,000
₹ 737 for 30 Years
Bank of Maharashtra
7.00%
Nil
₹ 665 for 30 Years
DBS Bank
7.30%
Max ₹ 10,000
₹ 793 for 20 Years
GIC Housing Finance
10.25%
Min ₹ 2,500
₹ 982 for 20 Years
Indian Overseas Bank
7.05%
0.53%
Min ₹ 8,900 - Max ₹ 13,350
₹ 669 for 30 Years
Punjab and Sind Bank
8.05%
0.25%
Min ₹ 1,000 - Max ₹ 15,000
₹ 737 for 30 Years
UCO Bank
6.90%
0.50%
Min ₹ 1,500 - Max ₹ 15,000
₹ 659 for 30 Years
Canara Bank
6.90%
0.50%
Min ₹ 1,500 - Max ₹ 10,000
₹ 659 for 30 Years
DCB Bank
10.24%
2.00%
Min ₹ 5,000
₹ 981 for 20 Years
HSBC Bank
6.74%
1.00%
Max ₹ 10,000
₹ 690 for 25 Years
Jammu And Kashmir Bank
7.20%
0.25%
Min ₹ 500 - Max ₹ 10,000
₹ 910 for 15 Years
Lakshmi Vilas Bank
9.70%
0.40%
Min ₹ 10,000 - Max ₹ 20,000
₹ 945 for 20 Years
RBL Bank
10.45%
Min ₹ 5,000 - Max ₹ 15,000
₹ 941 for 25 Years
LT Housing Finance
7.70%
2.00%
Min ₹ 4,999
₹ 713 for 30 Years
Piramal Housing Finance
9.00%
0.10%

₹ 805 for 30 Years
Standard Chartered Bank
7.99%
1.00%
Min ₹ 5,000 - Max ₹ 10,000
₹ 836 for 20 Years
Central Bank of India
7.30%
0.50%
Max ₹ 20,000
₹ 686 for 30 Years
Dhan Laxmi Bank
7.40%
1.00%
Min ₹ 10,000
₹ 799 for 20 Years
Based on the comparison of home loan interest rates of all banks in India, HDFC, ICICI Bank, Kotak Bank are the best banks to transfer your loan, given their current low home loan rates of 6.65% - 6.7%. These banks also give attractive top up home loans along with home credit facilities if you decide to transfer your loan.
Home Loan Transfer
Home loans are long tenure loans of up to 30 years and hence, you are bound to spend a large amount of your income in servicing it. Home loan interest rates matters as more than 50% of your home loan EMI component is loan interest amount you pay to the bank during the loan tenure. The current interest rates on home loan ranges from 6.65% to 11.80% with a lowest EMI of ₹ 645 per lakh. You should seriously consider transferring your home loan to another bank, if you feel that interest rate and EMI you are paying on your existing loan is higher than the lowest rate and lowest EMI offers in the market.
Ideally, the benefit of home loan transfer is in the initial 4 to 5 years of loan as you pay the highest interest component in the initial years. Loan transfer in the mid or end of the tenure can work against you financially as you had already paid the higher interest part to the lender. So, before you decide to opt for balance transfer, do a thorough analysis of all savings and costs associated with the transfer of loan
Home Loan Eligibility Calculator
What are the benefits of transferring home loan?
Reduction in interest rate from high rate to as low as 6.65% per annum
Reduction in monthly EMI by upto 5% depending upon the rate difference, balance tenure and EMI
Option to avail top up loan at same rate as home loan rate (6.65% to 8.8%) subject to eligibility conditions and loan to value ratio
Lower interest rates and other discounts like nil processing fee offered by another lender
Option to opt for smart saver home credit facility or maxgain facility to save interest
Balance transfer options available at various banks like SBI, Bank of Baroda, HDFC, ICICI and others
Watch the video if you are paying more than the lowest interest rate of 6.65% on your home loan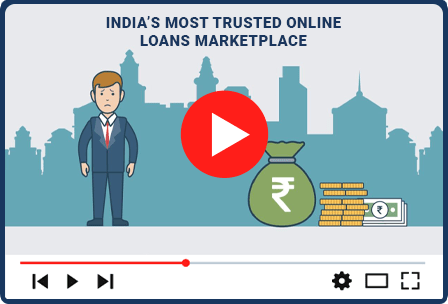 Home Loan Transfer simply refers to the process of transferring your home loan from existing bank to a new bank which offers the loan at lowest interest rates. You can be eligible to transfer your home loan if you have regularly paid a minimum of 6-12 month EMI.
Eligibility Criteria for Home Loan Balance transfer
You can opt for home loan balance transfer if you have outstanding home loan in one bank. Basic eligibility criteria are age, income, employment history and loan to value ratio. Other main eligibility factors which are important for refinance home loan -
Applicant must be running an existing home loan from another lender
Some lenders may require that an applicant should have paid at least 6 to 12 EMI's on existing loan before opting for balance transfer. However, at times, this condition may be waived and home loan takeover may be possible even if the loan has not run for 6 – 12 months
There should not be any default in payment of EMI on existing loans
In the case of under-construction property, the project must be approved with the new lender. Note that balance transfer of home loan on new property whose possession has been handed over but registration has not been done may not be possible
In case of ready property, registration should have been completed
Home Loan Balance Transfer Process
Follow the below simple steps on how to transfer your loan from bank to another
Check your current rate and calculate interest savings
Calculate the estimated cost on account of various fees and charges as given above
Shortlist new bank that you wish to transfer your loan to; decide if you want top up loan or not Obtain list of property documents deposited with your existing bank (in case this is not available with you already) and foreclosure letter from existing bank
Apply for loan with new bank with photocopy of property documents as per list of property documents with existing bank
Obtain sanction letter and execute new loan agreement
Take disbursement from new bank by way of cheque/ demand draft in favor of existing bank and also deposit the same
Obtain property documents from old bank and deposit with new bank
Home Loan Transfer Charges
Charges to transfer your home loan can be different depending on your existing bank, the new bank as well as the state of transfer. Key charges for loan transfer include foreclosure charges to be paid to your existing bank, processing fees, title deed charges and other incidental charges. are:
Foreclosure charges payable to existing bank for take over of fixed rate home loans. In case of floating rate home loans, banks are not allowed to take any fees to foreclose your loan.
Processing fees on transfer may range from a flat fee ₹ 10,000 to up to 1% of the loan amount. However, banks offer discounts on processing fees from time to time and you must for attractive offers with marketplaces like MyLoanCare to get the most suitable loan offer for you.
MODT (Memorandum of Deposit of Title Deed) charges of 0.2% to 0.5% on mortgage payable in some places including Mumbai, Pune, Maharashtra, Chennai, Tamil Nadu, Bangalore, Karnataka, Hyderabad, Telangana and Rajasthan among others. No such stamp duty is payable in places in Delhi, Gurgaon, Haryana, Noida, Uttar Pradesh
Incidental charges such as SRO registration payable in Mumbai, Pune and other parts of Maharashtra
Home Loan Balance Transfer Calculator
With MyLoanCare Home Loan Balance Transfer Calculator, you can calculate your loan amount eligibility and also identify offers with ‭lower home loan rates compared to your existing home loan rates. Do complete market research before you choose the bank to transfer your loan to and apply for a balance transfer in terms of current interest rates, processing fees offers, home loan top up schemes from various banks, movement in MCLR rates of the new bank in response to policy rate changes as well as customer reviews of the bank.
How do I avail the best home loan transfer offer?
Check interest rate track record of the new lender

You must check that the lower interest rate being advertised by the new lender is real and not a shot term gimmick. Please ask your loan advisor for the benchmark rate track record of the new lender.

Satisfy yourself about service quality of the new lender

Check that the service quality offered by the new bank you are choosing is up to your expectations. Lower rate should not come at the cost of inferior service.

Check the benchmark rate

There are two commonly used benchmark rates for home loans – MCLR rate in case of banks and prime lending rate (PLR) in case of housing finance companies. MCLR benchmarked loans are known to be more transparent and hence preferable over PLR benchmarked loans.

Is the spread variable or fixed

Interest rate on floating rate loans consists of two parts – benchmark rate and spread above it. While the benchmark rate is expected to change over time, the spread is supposed to remain constant except in case of a default. However, some banks offer floating rate loan with both the benchmark and the spread being variable. In case of many such loans, borrowers see their loan interest rates rise sharply after a few months. So, avoid loans with variable spreads and instead opt for floating rate loans that vary interest rate only with change in the benchmark rate.

Estimate transaction cost

Check the cost that you will incur for effecting the change. These include processing fees, stamp duty (in some states like Maharashtra) and documentation charges.

Issue notice to existing bank

Some banks insist on a prior notice before you can prepay your home loan. Check your loan agreement carefully and ensure that due notice is given to or waived by your existing bank.
How do I transfer my home loan for an under construction property?
The process to transfer home loan on under construction property is similar as that of of ready to move property. However, in case on under construction property, you need to take care of few additional points:
Check loan eligibility as per new bank

Cost of property consists of multiple heads such as basic price, preferred location charge (PLC), external development charges, internal development charges, security deposit, electrification charges, power back-up charges, service tax, fire fighting charges etc. Norms for inclusion of each cost head differ across lenders. In case your chosen new bank does not include some of the heads in the cost of property which were included by the old bank, the loan eligibility may come down and you may need to increase your own contribution.

Select the right time to do the loan transfer

The process of loan transfer may take 10-15 days from the date of application and your existing bank may typically take another 10-20 days to handover property documents to the new bank. You will not be able to avail further loan disbursements during this period. Hence, it is important you time the transfer of your loan at a time when you don't expect any fresh demand from the builder for the next month or so.

Get fresh Permission to Mortgage and Tri-partite agreement

A builder will need to issue a fresh permission to mortgage (PTM) to the new bank and enter into a new permission to mortgage. This typically takes no more than 2-5 days but borrowers must check with the builder.
In summary, balance transfer is beneficial to borrowers as it helps reduce cost of borrowing significantly. Home buyers and home loan borrowers must exercise caution in the process of balance transfer so that the process is smooth.
Documents Required for Home Loan Transfer
Additional Documents for Loan Takeover / Transfer
| | Salaried | Self Employed |
| --- | --- | --- |
| Loan statement (loan track) and list of property documents (LOD) in possession of existing lender | ✔ | ✔ |
| Last 12 months' statement of bank account from which loan EMI is paid | ✔ | ✔ |
| | Salaried | Self Employed |
| --- | --- | --- |
| Application Form with photo and signed by Primary Borrower and Co-borrower(s) | ✔ | ✔ |
| Identity Proof of Primary Borrower and Co-borrower(s) | ✔ | ✔ |
| Residential Address proof of Primary Borrower and Co-borrower(s) | ✔ | ✔ |
| Age Proof of Primary Borrower and Co-borrower(s) | ✔ | ✔ |
| Office address – ownership/ lease / rent agreement/ utility bill | | ✔ |
| | Salaried | Self Employed |
| --- | --- | --- |
| Last 3 years' Form 16, last 6 months salary slip, last 6 months' bank account statement showing salary credit | ✔ | |
| Last 3 years ITR (self and business), profit and loss account, balance sheets certified/audited by a CA. Last 12 months bank account statement (self and business) | | ✔ |
| Certificate and Proof of Business Existence | | ✔ |
| Business Profile | | ✔ |
FAQs
✅

Is balance transfer a good idea for home loan?

Balance transfer is a good option for home loan borrowers. This is because the transfer of loan to other banks provides the benefit of lower interest charged on loans. In addition to that, balance transfer could even provide top-up loan offers to borrowers on the existing loan offers.
✅

Can home loan be transferred to another person?

Yes, home loan balance can be transferred to another person along with the transfer of ownership. However, for the home loan takeover, the new borrower should be eligible for a home loan and the previous borrower should meet the foreclosure formalities.
✅

Which bank is best for home loan balance transfer?

A number of Banks provide the home loan balance transfer option at varying interest rates. Presently, SBI Home Loan Transfer offers home loan transfer at minimum interest rates starting from 6.65%.
✅

Can I transfer my home loan to another bank after availing the PMAY benefit?

Home loan balance transfer can be availed under PMAY. However, it is possible only for home loans availed after June 17, 2015.
✅

What is home loan take over?

A home loan take over is when a new lender pays over the loan to the previous lender, when the loan borrower plans to switch his home loan balance. The new lender usually charges a takeover fee for paying the outstanding loan amount to the previous lender.
✅

Does refinancing hurt your credit score?

Refinancing is paying a previous loan with a new one. Refinancing if done frequently, can create a bad impact due to hard inquiries and significant multiple loan applications.
✅

Do I require a guarantor for home loan transfer?

Most of the banks do not require a guarantor for taking over an existing home loan.
✅

What is the maximum limit for the transfer of amount?

The maximum amount to be transferred is equal to the outstanding amount. However, you may avail top up loan such that the total loan including home loan and top up does not exceed 75% of market value of the property.
✅

When should I avail the home loan balance transfer?

In case you are paying a higher interest rate than those available in the market and the difference is more than 0.5%, you may consider transferring your loan.
✅

When should I not consider transferring my home loan?

You must not switch if one of the following situations is applicable:-
Prepayment penalty is payable to current bank – this is valid in case of fixed rate loans
You plan to sell the property in the near future
The balance period of your existing loan is less than 2 years
✅

Can I get a top up loan at the time of balance transfer?

Based on your eligibility, the lender can offer you top up on the home loan to be transferred to the new bank but there may be processing and legal charges applicable.
✅

Is it possible to merge two existing loans through balance transfer?

Yes, it's possible to merge two existing loans into a single loan with to get lower interest rates.
✅

How much time will it take to transfer my home loan from the existing bank?

It might take around 15-20 days for the home loan to be transferred to the new bank.
Home Loan News - Apr 2021
2021-04-13 : Bank credit rise 5.56%; deposits 11.4% in FY21


RBI reported that the Bank credit which includes retail loans like home, personal, business, car, two-wheeler, education and doctor loan along with business and mudra loans grew 5.56% to Rs 109.51 lakh crore in the financial year ending March 31, 2021. Further, the deposits include fixed and recurring deposits and rose 11.4% to Rs 151.13 lakh crore.

2021-04-13 : Housing finance companies likely to witness a growth of 8-10% in FY22


ICRA reported that with the increase in housing loan demand in the last quarter the HFCs are likely to witness a growth rate of 6%-8% during the year and 8%-10% in FY2021-22.

2021-04-13 : Kotak Mahindra Bank kept its home loan rate unchanged at 6.65%


Even as some of the banks have hiked their home loan interest rate, Kotak Mahindra Bank has kept the home loan rate unchanged at 6.65%. The interest rate is applicable for both the home loan and balance transfer product. The bank is aiming to increase its share in the housing loan market.

2021-04-13 : Bandhan Bank's collection efficiency ratio at 96% in Q4


Bandhan Bank reported an overall collection efficiency of 96% for the quarter ending March 2021. Total advances which include retail loans like home, personal, business, car, two-wheeler education and doctor loan along with business and mudra loans grew by 21% at ₹87,054 crores. Deposits which includes fixed and recurring deposits grew by 37% at ₹77,972 crores. Further, CASA deposits increased by 61 per cent at ₹33,827 crores.

2021-04-07 : IIFL Home Finance signs co-lending agreement with Standard Chartered Bank


IIFL Home Finance and Standard Chartered Bank have entered into a co-lending arrangement for extending credit. Under this agreement, IIFL Home Finance and the Standard Chartered Bank will co-originate these loans and the IIFL Home Finance will service the customers through the entire loan life-cycle including sourcing, documentation, collection and loan servicing.
*Terms and conditions apply. Credit at sole discretion of lender subject to credit appraisal, eligibility check, rates, charges and terms. Information displayed is indicative and from collected from public sources.
MyLoanCare is an independent professional service provider and is not related to the government or government bodies or any regulator or any credit information bureau in any way. Information carried at this website is not and should not be construed as an offer or solicitation or invitation to borrow or lend. The Company does not undertake any liability with respect to the correctness of the content, information and calculations. Information is subject to change without notice. By submitting your query or using any tools or calculators, you authorize MyLoanCare to share your information with lender(s), consent for such lender(s) to access your credit information report and contact you regarding your query overriding your number being in National Do Not Call Registry. This is a free service and no charges are payable by the borrower to MyLoanCare. The Company may receive remuneration from lenders for services provided to them.
Read More
Read Less

Please wait while your information is being processed...
Free Corona Health Insurance from Oriental Insurance for a Sum Assured of
₹
1 lakh, which typically costs about
₹
550
Valid for 6.5 months from date of issuance
Includes home care treatment, pre and post hospitalization expenses
15 days waiting period
Hassle-free claims
Policy will be delivered within 5 working days of submitting the form
SecureNow Insurance Broker is the intermediary providing insurance services.
IRDAI Reg No.: 425
*T&C Apply