Muthoot Gold Loan Interest Rate
Last Updated 19th May 2017
Muthoot Gold Loan Interest Rates Jun 2017
Information from secondary sources. MyLoanCare is not a channel partner of Muthoot Finance.
| | |
| --- | --- |
| Interest Rate | 12.00% - 24.00% Check Best Offers |
| Repayment Options | EMI Scheme, Bullet Repayment Scheme, Overdraft Scheme |
| Loan Tenure | 7 days to 36 months |
| Loan Amount | Rs. 1,500 and Rs. 10,000,000 |
| Processing Fee | 0.25% to 1% of loan amount. |
| Prepayment Charges | Nil |
| Penal Charges | 0.16% per month |
Compare Offers
and
Apply Loan Online
Get CashBack Upto
Rs.1,000
Assisted Digital Service
---
Muthoot Gold Loan
Muthoot Gold Loan Interest Rates Calculators
Muthoot Gold Loan Interest rate calculator works on various inputs like:
Loan Amount - Generally banks offer lower interest rates for higher amount. However, Muthoot offers loan between Rs. 1,500 and Rs. 10,000,000 amount.
Relationship with the Bank – Muthoot offers special rates, offers and charges to the existing account holders of the bank. Those who have managed their accounts and made all the payments on time in past will get benefit of low Muthoot gold loan interest rate.
Repayment Capacity - Before giving loan to the borrower, Muthoot checks the repayment capacity of the borrower. Bank verifies the repayment capacity of the customer through CIBIL as it has all the details of previous loans taken and their repayments. CIBIL also gives the information of credit card bills payment.
Muthoot Gold Loan Eligibility
Eligibility of gold loan in Muthoot relies upon different factors but the most important factor is your ability to repay the loan. The main factors on which the eligibility of an applicant depends are
Quantity and quality of gold pledged: Gold loan eligibility depends upon the weight and assessment of purity of the gold jewelry that is being pledged. Gold ornaments karatage should be in the range of 18 to 24 karats. Both hallmarked jewellery and non hallmarked jewellery can be used for availing jewellery loan.
Gold loan rate per gram: Muthoot will value the jewelry based on price of 22 carat gold adjusted for purity. Muthoot use thirty days average rates of 22 carat gold prices. You can also check today gold rate at MyLoanCare.
Form of gold pledged: You can get loan from Muthoot against jewelry or ornaments with a purity of 18 carats or more and specially minted gold coins with a weight of up to 50 grams. You will not be eligible for loan against gold bars, ETFs (exchange traded funds), specially minted coins of more than 50 grams and ladies mangal sutra.
Purpose for which loan is used: You can use the gold loan from Muthoot for personal, business and agricultural purposes. However, you should not use gold loan for speculative purposes such as purchase of gold coins, jewels, land, and investment in stocks, futures and options.
Muthoot Gold Loan EMI
Gold Loan EMI of Muthoot is a fixed amount that you pay each month towards the repayment of your jewel loan. Lowest EMI offered by Muthoot is Rs. 3,321 per lakh loan amount at lowest gold loan interest rate of 12.00%. Gold loan EMI of Muthoot depends upon:
Rate of interest: Higher the interest rate, higher will be the EMI. For a 36 months gold loan from Muthoot at interest rate of 12.00% per annum, EMI will be Rs. 3,321 per Rs. one lakh loan amount. At interest rate of 24.00% for the same loan, the EMI will be Rs. 3,923
Loan tenure Longer the loan tenure, lesser your monthly EMI. At 12.00% per annum, the EMI would Rs. 3,321 for loan tenure 36 months
Documents Required for Muthoot Gold Loan
The documentation process of Muthoot is smooth. Here is a list of documents which are required to apply for home loan from Muthoot:
Identity proof: PAN Card, Driving License, Passport, Driving License, Voter's ID Card, Aadhar Card
Address proof: Voter's ID Card, Aadhar Card, Rent Agreement, Utility Bills, Registry Copy
Compare Gold Loan Interest Rates of Muthoot with other banks
Frequently Asked Questions on Muthoot Gold Loan
How much interest is charged by Muthoot on gold loan?
Muthoot gold loan interest rates today are 12.00% to 24.00%.
What is the lowest EMI per lakh on Muthoot gold loan?
If you apply for loan against gold from Muthoot, your lowest EMI per lakh will be Rs. 3,321.
What is the minimum and maximum tenure of Muthoot jewel loan?
You can repay your jewel loan from Muthoot in a flexible period of minimum 7 days to maximum 36 months.
How much gold loan amount I can borrow from Muthoot?
Muthoot offers you loan against gold if you need a minimum amount of Rs. 1,500 to a maximum amount of Rs. 10,000,000.
How much processing fee is charged by Muthoot on jewel loan?
Muthoot charges a processing fee on gold loan- 0.25% to 1% of loan amount..
Are there any prepayment charges on gold loan?
Yes, you can prepay your jewel loan. Applicable prepayment charges - Nil.
If I fail to repay the loan amount on time, what are the late payment charges on Muthoot gold loan?
If you fail to repay the loan amount on due date, then you need to pay penal charges at 0.16% per month over and above contract rate of interest. In case the loan is still not paid back, Muthoot may dispose off the gold and recover its dues including principal, interest and penal charges.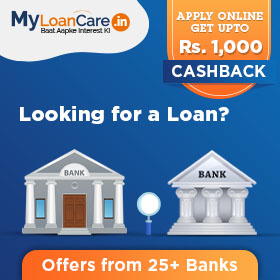 ---