Tamilnad Mercantile Bank Interest Rates on FD, Aug 2017
Last Updated 12th Aug 2017
Fixed Deposit Interest Rate of TNMB
Tenure
General Rates
Senior Citizen Rates
15 days

to

29 days
5.00%
5.00%
30 days

to

45 days
5.25%
5.25%
46 days

to

60 days
6.00%
6.00%
61 days

to

90 days
6.00%
6.00%
91 days

to

179 days
6.50%
6.50%
180 days
6.75%
6.75%
181 days

to

364 days
6.75%
6.75%
1 year

to

10 years
7.00%
7.50%
Tamilnad Mercantile Bank FD Maturity Calculator
Compare Offers
and
Apply Loan Online
Get CashBack Upto
Rs.5,000
Assisted Digital Service
---
Tamilnad Mercantile Bank FD Interest Rates
Tamilnad Mercantile Bank offers FD interest rates upto 7.00% per annum.
Interest on deposits with Tamilnad Mercantile Bank is typically compounded quarterly.
Tamilnad Mercantile Bank accepts deposits starting at Rs. 1000 for various tenures.
For senior citizens (age more than 60 years), Tamilnad Mercantile Bank offers higher interest rate over and above rates mentioned below.
Tamilnad Mercantile Bank Fixed Deposit – Premature Withdrawl
You may break you FD and withdrawal your money subject to minimum moratorium requirements.
However, in case of premature withdrawal, Tamilnad Mercantile Bank .
Loan against Tamilnad Mercantile Bank FD
Tamilnad Mercantile Bank offers loan upto 0% against its own deposit. Note that you cannot obtain a loan against FD from another bank.
Applicable rate of interest on loan against FD is typically 0.5% to 2% over the fixed deposit rate.
Tamilnad Mercantile Bank Interest Rates in your city. How and where to apply?
Keep your KYC documents - PAN card, address proof and photo ready.
In case you already hold an account with Tamilnad Mercantile Bank, you don't need to submit KYC documents again.
To know more or apply, contact any of the branches of Tamilnad Mercantile Bank in your city
About Tamilnad Mercantile Bank
The Tamilnad Mercantile Bank, popularly known as TMB, was established on 11th Nov, 1920 in Tuticorin, a port city in Southern Indian state of Tamil Nadu initially by the name "The Nadar Bank Ltd" to service the Nadar business community. The bank changed its name to Tamilnad Mercantile Bank (TMB) in November 1962 to widen its appeal beyond the Nadar community. TMB has now 388 branches, 10 Regional Offices, 11 Extension Counters, 2 Mobile Banking Branches, 6 Central Processing Centers, 1 Service Branch, 3 Currency Chests and 732 ATMs across India. The Bank was rated as the fastest growing Indian Bank for the five years from 2007 to 2012. It was also rated as the Best Bank in the Year 2010, 2011 and 2012, due to its fast and robust growth. The Bank reported net profit of Rs. 301 crores for FY2013-14. The total business of bank reached to Rs. 39,790 crores during the same period.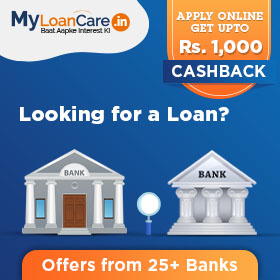 ---