Syndicate Bank Interest Rates on FD, Jul 2017
Last Updated 10th Jul 2017
Fixed Deposit Interest Rate of Syndicate
Tenure
General Rates
Senior Citizen Rates
7 days

to

60 days
4.75%
5.25%
61 days

to

179 days
5.50%
6.00%
180 days

to

364 days
6.25%
6.75%
1 year
6.80%
7.30%
1 year 1 day

to

4 years 364 days
6.80%
7.30%
5 years

to

10 years
6.80%
7.30%
Syndicate Bank FD Maturity Calculator
Compare Offers
and
Apply Loan Online
Get CashBack Upto
Rs.5,000
Assisted Digital Service
---
Syndicate Bank FD Interest Rates
Syndicate Bank offers FD interest rates upto 7.00% per annum.
Interest on deposits with Syndicate Bank is typically compounded quarterly.
Syndicate Bank accepts deposits starting at Rs. 1000 for various tenures.
For senior citizens (age more than 60 years), Syndicate Bank offers higher interest rate over and above rates mentioned below.
Syndicate Bank Fixed Deposit – Premature Withdrawl
You may break you FD and withdrawal your money subject to minimum moratorium requirements.
However, in case of premature withdrawal, Syndicate Bank pays 1% lower ROI than that applicable for actual duration of deposit.
Loan against Syndicate Bank FD
Syndicate Bank offers loan upto 90% against its own deposit. Note that you cannot obtain a loan against FD from another bank.
Applicable rate of interest on loan against FD is typically 0.5% to 2% over the fixed deposit rate.
Syndicate Bank Interest Rates in your city. How and where to apply?
Keep your KYC documents - PAN card, address proof and photo ready.
In case you already hold an account with Syndicate Bank, you don't need to submit KYC documents again.
To know more or apply, contact any of the branches of Syndicate Bank in your city
About Syndicate Bank
Syndicate Bank is a nationalized public sector bank. It was established in 1925 with its first office at costal region of Karnataka, Udupi. It was then named as 'Canara Industrial & Banking Syndicate Ltd'. The primary objective of the business was to extend the financial assistance to local weavers. The name of the bank was changed to Syndicate Bank Limited in 1964 and the head office of the bank was shifted to Manipal. Currently, Syndicate Bank has over 3,300 branches in India and a branch in London offering core banking-e-banking services under anywhere-anytime-anyhow banking. Bank has been conferred "Best Bank Award" amongst all the Banks in the RSETI movement. Bank has been awarded Banking Excellence Award 2013 for the second best public Bank in overall performance by State forum of Bankers Club Kerala. The net profit of the bank stood at Rs. 409.3 crore for the year ended March 2014.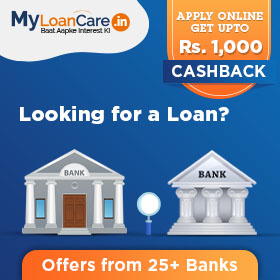 ---