---
South Indian Bank FD Interest Rates
South Indian Bank offers FD interest rates upto 7.00% per annum.
Interest on deposits with South Indian Bank is typically compounded quarterly.
South Indian Bank accepts deposits starting at Rs. 1000 for various tenures.
For senior citizens (age more than 60 years), South Indian Bank offers higher interest rate over and above rates mentioned below.
South Indian Bank Fixed Deposit – Premature Withdrawl
You may break you FD and withdrawal your money subject to minimum moratorium requirements.
However, in case of premature withdrawal, South Indian Bank pays applicable ROI for actual duration of deposit and charges 0.50% penalty for deposits upto Rs. 15 lakhs and 1.0% penalty for deposits above Rs. 15 lakhs.
Loan against South Indian Bank FD
South Indian Bank offers loan upto 90% against its own deposit. Note that you cannot obtain a loan against FD from another bank.
Applicable rate of interest on loan against FD is typically 0.5% to 2% over the fixed deposit rate.
South Indian Bank Interest Rates in your city. How and where to apply?
Keep your KYC documents - PAN card, address proof and photo ready.
In case you already hold an account with South Indian Bank, you don't need to submit KYC documents again.
To know more or apply, contact any of the branches of South Indian Bank in your city
About South Indian Bank
South Indian Bank Limited is a private sector bank headquartered at Thrissur City in Kerala, India. South Indian Bank (SIB) was incorporated in 1908 by a group of enterprising men at Thrissur during the Swadeshi movement. The bank started with an intention to induce the habit of savings in the community on one hand and to free the business community from the clutches of greedy money lenders on the other by providing need based credit at reasonable rates of interest. It became the first private bank in Kerala to receive scheduled bank status in 1946 under the RBI Act. South Indian Bank was the first private sector bank to open a NRI branch in November 1992. It became the first private bank in Kerala to open an 'Overseas Branch' to cater exclusively to the export and import business in June 1993. South Indian Bank has 812 branches/offices spread across more than 26 states and union territories in India. It has set up 1,031 ATMs all over India. The bank deals in various products viz. Personal banking, NRI Banking, Corporate Banking etc. The Bank achieved a net profit of Rs.507.50 crore during the year 2013-14 and total gross business of Rs.83, 894 crore, consisting of total deposit of Rs.47, 491 crore and gross advances of Rs.36, 403 crore as on March 31, 2014.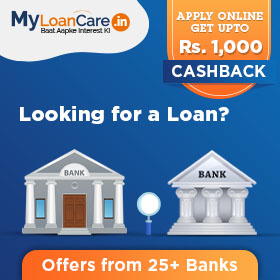 ---