x
Compare Offers and Invest in Fixed Deposit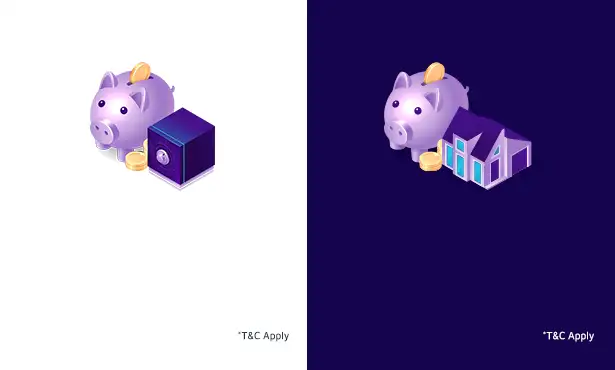 AAA Rated FD

AAA rated FDs with returns as high as 7.25%.

Invest Now

High Returns on Deposits

Open FD account online at highest rate of 7.25% and get assured returns.

Open Account

Best FD Plan for Senior Citizens

High returns on senior citizens FD starting @ 7.25%.

Apply Now

Savings Account

Open Instant Savings Account Online and Earn High Returns.

Open Account
2020-12-10 :

SBI goes easy on a plan to spin off Yono


State Bank of India is going slow on its plans to divest its stake in digital platform Yono, YONO is a digital initiative by SBI and stands for "You Only Need One". YONO helps customers to apply for retail loans like home, personal, gold, two-wheeler and car loan along with business and mudra loans digitally. Further, it also helps in investing in FD and RDs. The special digital tool also provides the facility to apply for the current and savings account.

2020-11-11 :

SBI to focus on financial inclusion


SBI is planning to increase the share of its newly created business vertical, financial inclusion and micro-markets from the current 12% to 20% by March 2022. The bank recently created a separate FI&MM vertical within the bank with an aim of financial inclusion of rural and semi-urban areas to improve customer experience in the hinterland.

2020-11-05 :

SBI net profit rises to ₹4,574 crores in Q2


SBI September quarter net profit jumped 52% year-on-year to Rs 4,574.16 crore as the provisions declined during the quarter. Credit growth for the bank logged an improvement of 6.02% over the previous year driven by home, personal, car, two-wheeler and gold loan along with mudra and business loan. Total advances at the end of Q2 were at Rs 23.83 trillion. Further, total Deposits which includes fixed and recurring deposits grew at 14.4% on a yearly basis to Rs 34.70 trillion, out of which current account deposit grew by 8.55% YoY while saving bank deposits grew by 16.28 per cent YoY.

2020-09-17 :

SBI changed its Fixed deposit rates


State Bank of India changed its fixed deposit rate. The FD rate for 7 to 45 days is 2.90%, it is 3.90% for 46 to 179 days and 4.40% for 180 days to 1 year. Further, the fixed deposit rate for one year to less than three years is 5.10%, and for three years to less than five years it is 5.30%. The rate for 5 years upto ten years is 5.40%. The revised rates will be effective from 10 September 2020.

2020-09-15 :

SBI special FD scheme for senior citizens extended till December 31


SBI special fixed deposit scheme for senior citizens has been extended. The scheme was launched to provide a higher interest rate to senior citizens in the current falling interest rate scenario. The special FD scheme for senior citizens will be available till year December 31.
*Terms and conditions apply. Credit at sole discretion of lender subject to credit appraisal, eligibility check, rates, charges and terms. Information displayed is indicative and from collected from public sources. Read More

Please wait while your information is being processed...