SBBJ Interest Rates on FD, Aug 2017
Last Updated 26th Apr 2017
Fixed Deposit Interest Rate of SBBJ
Tenure
General Rates
Senior Citizen Rates
7 days

to

45 days
5.50%
6.00%
46 days

to

179 days
6.50%
7.00%
180 days

to

210 days
6.50%
7.00%
211 days

to

364 days
6.50%
7.00%
456 days

to

1 year 364 days
6.75%
7.25%
1 year

to

455 days
6.90%
7.40%
2 years

to

2 years 364 days
6.75%
7.25%
3 years

to

4 years 364 days
6.50%
7.00%
5 years

to

10 years
6.50%
7.00%
SBBJ FD Maturity Calculator
Compare Offers
and
Apply Loan Online
Get CashBack Upto
Rs.5,000
Assisted Digital Service
---
SBBJ FD Interest Rates
SBBJ offers FD interest rates upto 7.00% per annum.
Interest on deposits with SBBJ is typically compounded quarterly.
SBBJ accepts deposits starting at Rs. 1000 for various tenures.
For senior citizens (age more than 60 years), SBBJ offers higher interest rate over and above rates mentioned below.
SBBJ Fixed Deposit – Premature Withdrawl
You may break you FD and withdrawal your money subject to minimum moratorium requirements.
However, in case of premature withdrawal, SBBJ pays 1% lower ROI than that applicable for actual duration of deposit.
Loan against SBBJ FD
SBBJ offers loan upto 90% against its own deposit. Note that you cannot obtain a loan against FD from another bank.
Applicable rate of interest on loan against FD is typically 0.5% to 2% over the fixed deposit rate.
SBBJ Interest Rates in your city. How and where to apply?
Keep your KYC documents - PAN card, address proof and photo ready.
In case you already hold an account with SBBJ, you don't need to submit KYC documents again.
To know more or apply, contact any of the branches of SBBJ in your city
About SBBJ
State Bank of Bikaner & Jaipur (SBBJ) is an associate bank of State Bank of India (SBI). State Bank of Bikaner and Jaipur was founded in 1963 as a subsidiary of State Bank of India when the two banks, State Bank of Jaipur and State Bank of Bikaner merged together. On April 25, 1966, SBBJ took over Govind Bank of Mathura. The bank's main area of operation is in Rajasthan, with presence at all important centers in the country. On the technology front, SBBJ has migrated all its branches to Core Banking Solution (CBS). SBBJ offers various services to its customers like Personal Banking, NRI Services, International Banking, Corporate Banking, Agriculture Products, Service to SMEs, Govt. Business etc. At present SBBJ has about 1,049 branches (of these 862 are in Rajasthan) and more than 490 ATMs across the country. SBBJ's net profit for the year ended 31st March 2014 stood at Rs. 731.69 crore in 2013-14.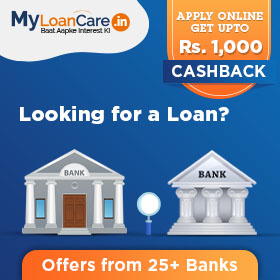 ---