OBC Interest Rates on FD, Aug 2017
Last Updated 17th Aug 2017
Fixed Deposit Interest Rate of OBC
Tenure
General Rates
Senior Citizen Rates
7 days

to

14 days
4.00%
-
15 days

to

30 days
4.00%
-
31 days

to

45 days
5.00%
-
46 days

to

90 days
5.50%
-
91 days

to

179 days
6.00%
-
180 days

to

269 days
6.50%
-
270 days

to

364 days
6.75%
-
1 year

to

1 year 364 days
6.85%
-
2 years

to

2 years 364 days
6.50%
-
3 years

to

4 years 364 days
6.50%
-
5 years

to

10 years
6.50%
-
OBC FD Maturity Calculator
Compare Offers
and
Apply Loan Online
Get CashBack Upto
Rs.5,000
Assisted Digital Service
---
OBC FD Interest Rates
OBC offers FD interest rates upto 7.00% per annum.
Interest on deposits with OBC is typically compounded quarterly.
OBC accepts deposits starting at Rs. 1000 for various tenures.
For senior citizens (age more than 60 years), OBC offers higher interest rate over and above rates mentioned below.
OBC Fixed Deposit – Premature Withdrawl
You may break you FD and withdrawal your money subject to minimum moratorium requirements.
However, in case of premature withdrawal, OBC pays 1% lower ROI than that applicable for actual duration of deposit.
Loan against OBC FD
OBC offers loan upto 90% against its own deposit. Note that you cannot obtain a loan against FD from another bank.
Applicable rate of interest on loan against FD is typically 0.5% to 2% over the fixed deposit rate.
OBC Interest Rates in your city. How and where to apply?
Keep your KYC documents - PAN card, address proof and photo ready.
In case you already hold an account with OBC, you don't need to submit KYC documents again.
To know more or apply, contact any of the branches of OBC in your city
About OBC
Oriental Bank of Commerce (OBC) was started in Lahore, Pakistan in 19th February of the year 1943, made a modest beginning under its Founding Father, Late Rai Bahadur Lala Sohan Lal. OBC is a public sector bank engaging in monetary intermediation of commercial banks, saving banks and discount houses. In the year 1951, the registered office was relocated to Delhi. It was nationalized in April of the year 1980. In the year 1992, the merchant banking division of the bank was set up and the bank was authorized to act as a category-I merchant banker by SEBI. In the year 1997 two banks namely Punjab Co-operative Bank and Bari Doab Bank were amalgamated in OBC. Immediate next year the bank collaborated with Citibank to launch a co-branded credit card. In 1999 it set up special branch and asset recovery branch in Mumbai and Delhi. In 2002 OBC set up a specialized branch, exclusively for women entrepreneurs. In same year it tied up with Corporation Bank to share their ATM network. In 2008 it entered into distribution tie up with Kotak Mahindra Asset Management Company. The bank network covers more than 2129 branches spread over 22 states in India and 2414 ATMs across the country. The bank reported 3.16% growth in net profit of Rs. 364.54 crore in June 2014 against Rs.353.38 crore in FY 2013. Total assets for year 2014 stood at Rs 214783.24 crore.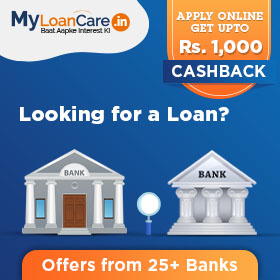 ---