Lakshmi Vilas Bank Interest Rates on FD, Aug 2017
Last Updated 17th Aug 2017
Fixed Deposit Interest Rate of Lakshmi Vilas
Tenure
General Rates
Senior Citizen Rates
7 days

to

14 days
4.50%
4.50%
15 days

to

29 days
4.50%
4.50%
30 days

to

45 days
5.50%
5.50%
46 days

to

90 days
6.00%
6.00%
91 days

to

180 days
6.25%
6.25%
181 days

to

270 days
6.50%
6.50%
271 days

to

364 days
6.50%
6.50%
1 year

to

1 year 364 days
7.00%
7.50%
2 years

to

4 years 364 days
7.00%
7.50%
5 years

to

10 years
7.00%
7.50%
Lakshmi Vilas Bank FD Maturity Calculator
Compare Offers
and
Apply Loan Online
Get CashBack Upto
Rs.5,000
Assisted Digital Service
---
Lakshmi Vilas Bank FD Interest Rates
Lakshmi Vilas Bank offers FD interest rates upto 7.00% per annum.
Interest on deposits with Lakshmi Vilas Bank is typically compounded quarterly.
Lakshmi Vilas Bank accepts deposits starting at Rs. 1000 for various tenures.
For senior citizens (age more than 60 years), Lakshmi Vilas Bank offers higher interest rate over and above rates mentioned below.
Lakshmi Vilas Bank Fixed Deposit – Premature Withdrawl
You may break you FD and withdrawal your money subject to minimum moratorium requirements.
However, in case of premature withdrawal, Lakshmi Vilas Bank .
Loan against Lakshmi Vilas Bank FD
Lakshmi Vilas Bank offers loan upto 0% against its own deposit. Note that you cannot obtain a loan against FD from another bank.
Applicable rate of interest on loan against FD is typically 0.5% to 2% over the fixed deposit rate.
Lakshmi Vilas Bank Interest Rates in your city. How and where to apply?
Keep your KYC documents - PAN card, address proof and photo ready.
In case you already hold an account with Lakshmi Vilas Bank, you don't need to submit KYC documents again.
To know more or apply, contact any of the branches of Lakshmi Vilas Bank in your city
About Lakshmi Vilas Bank
Lakshmi Vilas Bank (LVB) was founded in 1926 by seven people of Karur region of Tamil Nadu under the leadership of VSN Ramalinga Chettiar, mainly to cater to local financial needs. The bank obtained its license from Reserve Bank of India (RBI) in June 1958 and in August 1958 it became a scheduled commercial bank. Lakshmi Vilas Bank saw considerable expansion of its branch network during the period 1961-65, when the bank took over nine other banks. From 1974, the bank started expanding the branch network beyond Tamil Nadu. The bank attained the status of Authorized Dealer in foreign exchange in 1976 enabling it to provide full range of services to customers engaged in international trade and to overseas travellers. Currently, Bank's operations are spread over a network of 362 branches (with 8 extension counters) in 15 states and the Union Territory of Pondicherry, supervised by 8 Regional Offices. LVB has 20 "B" category branches and 635+ ATMs spread across the country. The bank's asset size as on March 31, 2014 was to the tune of Rs.20,000 crores, with gross income of Rs.2,202 crores for the year ended March 31, 2014. The Bank deposits of over Rs.18,500 crores as on March 31, 2014. The operating profit for the same year was to the extent of Rs.309 crores.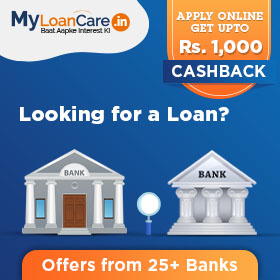 ---