Kotak Bank Interest Rates on FD, Jul 2017
Last Updated 06th Jul 2017
Fixed Deposit Interest Rate of Kotak
Tenure
General Rates
Senior Citizen Rates
7 days

to

14 days
3.50%
4.00%
15 days

to

30 days
4.00%
4.50%
31 days

to

45 days
5.00%
5.50%
46 days

to

90 days
5.50%
6.00%
91 days

to

179 days
6.00%
6.50%
180 days
6.50%
7.00%
181 days

to

363 days
6.50%
7.00%
364 days

to

390 days
6.75%
7.25%
391 days

to

2 years 364 days
6.50%
7.00%
3 years

to

4 years 364 days
6.25%
6.75%
5 years

to

10 years
6.00%
6.50%
Kotak Bank FD Maturity Calculator
Compare Offers
and
Apply Loan Online
Get CashBack Upto
Rs.5,000
Assisted Digital Service
---
Kotak Bank FD Interest Rates
Kotak Bank offers FD interest rates upto 7.00% per annum.
Interest on deposits with Kotak Bank is typically compounded quarterly.
Kotak Bank accepts deposits starting at Rs. 1000 for various tenures.
For senior citizens (age more than 60 years), Kotak Bank offers higher interest rate over and above rates mentioned below.
Kotak Bank Fixed Deposit – Premature Withdrawl
You may break you FD and withdrawal your money subject to minimum moratorium requirements.
However, in case of premature withdrawal, Kotak Bank pays applicable ROI for actual duration of deposit and charges 0.50% penalty for deposits upto 181 days and nil penalty for deposits above 181 days.
Loan against Kotak Bank FD
Kotak Bank offers loan upto 85% against its own deposit. Note that you cannot obtain a loan against FD from another bank.
Applicable rate of interest on loan against FD is typically 0.5% to 2% over the fixed deposit rate.
Kotak Bank Interest Rates in your city. How and where to apply?
Keep your KYC documents - PAN card, address proof and photo ready.
In case you already hold an account with Kotak Bank, you don't need to submit KYC documents again.
To know more or apply, contact any of the branches of Kotak Bank in your city
About Kotak Bank
Kotak Mahindra Bank is an Indian bank and financial service firm established in 1985. It was previously known as Kotak Mahindra Finance Limited, a non-banking financial company. In February 2003, Kotak Mahindra Finance Ltd, the group's flagship company was given the license to carry on banking business by the Reserve Bank of India (RBI). Kotak Mahindra Finance Ltd. is the first company in the Indian banking history to convert to a bank. Kotak Mahindra Bank Ltd is one of the fastest growing bank and among the most admired financial institutions in India. The bank have one of the largest and most respected Wealth Management teams in India, providing the widest range of solutions to high net worth individuals, entrepreneurs, business families and employed professionals. Kotak Mahindra Bank Limited offers transaction banking, operates lending verticals, manages initial public offerings (IPOs) and provides working capital loans. The Bank operates in four segments: Treasury and BMU, Corporate / Wholesale Banking, Retail Banking and Other Banking business. During the year 2010-11, the Bank added 72 branches and 246 ATMs and ended the year with 321 Branches and 710 ATMs, and thereby increasing their presence to 183 locations. The market capitalization of Kotak Mahindra bank stood at Rs. 83015.81 crores. For FY14, Kotak Mahindra Bank reported higher net profit of Rs.1, 503 crores on 16% growth in its net interest income. Total assets managed / advised by the Group as on March 31, 2014 are Rs. 56,564 crores (March 31, 2013 Rs. 55,243 crores).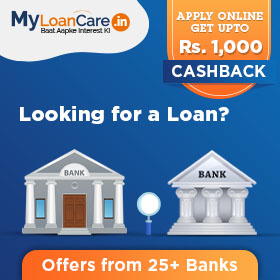 ---