Karur Vysya Bank Interest Rates on FD, Aug 2017
Last Updated 17th Aug 2017
Fixed Deposit Interest Rate of Karur Vysya
Tenure
General Rates
Senior Citizen Rates
7 days

to

14 days
5.00%
5.00%
15 days

to

30 days
5.00%
5.00%
31 days

to

45 days
5.50%
5.50%
46 days

to

90 days
6.00%
6.00%
91 days

to

180 days
7.00%
7.00%
181 days

to

270 days
7.00%
7.00%
271 days

to

364 days
7.00%
7.00%
1 year

to

1 year 364 days
7.00%
7.50%
2 years

to

2 years 364 days
7.00%
7.50%
3 years

to

10 years
7.00%
7.50%
Karur Vysya Bank FD Maturity Calculator
Compare Offers
and
Apply Loan Online
Get CashBack Upto
Rs.5,000
Assisted Digital Service
---
Karur Vysya Bank FD Interest Rates
Karur Vysya Bank offers FD interest rates upto 7.00% per annum.
Interest on deposits with Karur Vysya Bank is typically compounded quarterly.
Karur Vysya Bank accepts deposits starting at Rs. 1000 for various tenures.
For senior citizens (age more than 60 years), Karur Vysya Bank offers higher interest rate over and above rates mentioned below.
Karur Vysya Bank Fixed Deposit – Premature Withdrawl
You may break you FD and withdrawal your money subject to minimum moratorium requirements.
However, in case of premature withdrawal, Karur Vysya Bank pays applicable ROI for actual duration of deposit.
Loan against Karur Vysya Bank FD
Karur Vysya Bank offers loan upto 90% against its own deposit. Note that you cannot obtain a loan against FD from another bank.
Applicable rate of interest on loan against FD is typically 0.5% to 2% over the fixed deposit rate.
Karur Vysya Bank Interest Rates in your city. How and where to apply?
Keep your KYC documents - PAN card, address proof and photo ready.
In case you already hold an account with Karur Vysya Bank, you don't need to submit KYC documents again.
To know more or apply, contact any of the branches of Karur Vysya Bank in your city
About Karur Vysya Bank
Karur Vysya Bank is a private-sector Indian bank, headquartered in Karur in Tamil Nadu. 'The Karur Vysya Bank Limited', popularly known as KVB was set up in 1916 by Mr M.A Venkatarama Chettiar and Mr. Athi Krishna Chettiar, to capitalise on the previously unexploited market of traders and agriculturists in and around Karur, a town in Tamil Nadu. In the year 1952, the Bank became a scheduled bank. In the year 1963, Selvavridhi Bank Ltd was amalgamated with the Bank. Also, in the year 1964, Salem Shri Kannika Parameswari Bank Ltd and Pathinengrama Arya Vysya Bank Ltd, Kombai were amalgamated with the Bank. In the year 1965, Coimbatore Bhagyalakshmi Bank Ltd merged with the Bank. In the year 1980, the Bank got the license to deal in foreign currencies and to transact foreign exchange business. The company operates in four business segments: treasury operations, corporate/ wholesale banking operations, retail banking operations and other banking operations. During 2004-05 the Bank introduced 6 new loan products, namely KVB Special Home Loan, IPO Funding Scheme, KVB Kisan Mithra Scheme, Easy Trade Fin Scheme, KVB Happy Kisan Scheme and Gold Card Scheme for Export Constituents of the Bank. Also, they launched a new product, 'Cash Passport' which is similar to ATM/ Debit card. Bank received Banking Technology Excellence Award instituted by IDRBT for under the category 'Best IT Infrastructure Management' for the year 2009. The Bank has 572 branches and 1617 ATMs covering 18 States and 2 Union Territories and during the year 2013-14. Bank have implemented core banking solutions across all its branches. The market capitalization of Bank at the end of March 31, 2014 was Rs. 4022.51 crores. During the year ended 31.03.2014, Total Business of the Bank recorded an increase of 14.08% at Rs. 77983.66 crore as compared to Rs.68358.87 crore as on 31.03.2013.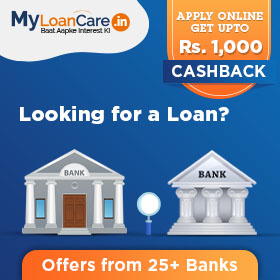 ---