Karnataka Bank Interest Rates on FD, Aug 2017
Last Updated 18th Aug 2017
Fixed Deposit Interest Rate of Karnataka Bank
Tenure
General Rates
Senior Citizen Rates
7 days

to

45 days
3.50%
4.00%
46 days

to

90 days
5.00%
5.50%
91 days

to

179 days
6.50%
7.00%
180 days
7.00%
7.50%
181 days

to

364 days
6.70%
7.20%
1 year

to

2 years
6.65%
7.15%
2 years 1 day

to

10 years
6.50%
7.00%
Karnataka Bank FD Maturity Calculator
Compare Offers
and
Apply Loan Online
Get CashBack Upto
Rs.5,000
Assisted Digital Service
---
Karnataka Bank FD Interest Rates
Karnataka Bank offers FD interest rates upto 7.00% per annum.
Interest on deposits with Karnataka Bank is typically compounded quarterly.
Karnataka Bank accepts deposits starting at Rs. 1000 for various tenures.
For senior citizens (age more than 60 years), Karnataka Bank offers higher interest rate over and above rates mentioned below.
Karnataka Bank Fixed Deposit – Premature Withdrawl
You may break you FD and withdrawal your money subject to minimum moratorium requirements.
However, in case of premature withdrawal, Karnataka Bank .
Loan against Karnataka Bank FD
Karnataka Bank offers loan upto 0% against its own deposit. Note that you cannot obtain a loan against FD from another bank.
Applicable rate of interest on loan against FD is typically 0.5% to 2% over the fixed deposit rate.
Karnataka Bank Interest Rates in your city. How and where to apply?
Keep your KYC documents - PAN card, address proof and photo ready.
In case you already hold an account with Karnataka Bank, you don't need to submit KYC documents again.
To know more or apply, contact any of the branches of Karnataka Bank in your city
About Karnataka Bank
Karnataka Bank Limited, a leading 'A' Class Scheduled Commercial Bank in India, was incorporated on February 18th, 1924 at Mangalore. Over the years the Bank grew with the merger of Sringeri Sharada Bank Ltd., Chitradurga Bank Ltd. and Bank of Karnataka. TheReserve Bank of India has designated Karnataka Bank as an A1+-class scheduled commercial bank. The bank now has a national presence with a network of some 587 branches and 728 ATMs across 20 states and two Union territories. It has over 5844 employees and 4.84 million customers, including farmers and artisans in villages and small towns throughout the country. The Bank plans to open 75 new branches and 300 new ATMs during current year, thus aiming for 1,675 service outlets, consisting of 675 branches & 1000 ATMs. Karnataka Bank offers multi-branch banking, deposit schemes as Abhyudaya cash certificate, fixed deposits, ready money deposit, Soulabhya deposit, cumulative deposit, Platinum lakhpathi, insurance linked savings bank deposit, K-Flexi deposit, resident foreign currency (domestic) account, NRI services, Senior Citizens Deposit Scheme and loan schemes as Vidyanidhi education loans, Apna ghar home loans, car finance scheme, Varthak loans, Easy ride, Scheme for salaried persons, Udyog mithra, Niveshan loans, Krishi card, K-Power, Lease 'n' Encash, Suvarna Nidhi, InstaCash and VahanaMitra.In August 2008, Karnataka Bank received the Sun and NDTV Green IT Award. The market capitalization of the Karnataka bank is Rs. 2,442.29 crores. Karnataka Bank has posted a 29.16 % rise in net profit for the June quarter of the current financial year 2014-15. The net profit is Rs. 121.63 crore as against Rs. 94.17 crore in the corresponding quarter last year.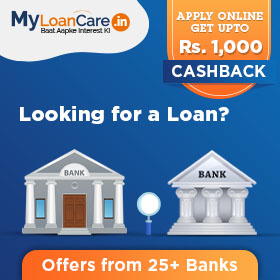 ---