---
ING Vysya Bank FD Interest Rates
ING Vysya Bank offers FD interest rates upto 7.00% per annum.
Interest on deposits with ING Vysya Bank is typically compounded quarterly.
ING Vysya Bank accepts deposits starting at Rs. 1000 for various tenures.
For senior citizens (age more than 60 years), ING Vysya Bank offers higher interest rate over and above rates mentioned below.
ING Vysya Bank Fixed Deposit – Premature Withdrawl
You may break you FD and withdrawal your money subject to minimum moratorium requirements.
However, in case of premature withdrawal, ING Vysya Bank pays 1% lower ROI than that applicable for actual duration of deposit.
Loan against ING Vysya Bank FD
ING Vysya Bank offers loan upto 95% against its own deposit. Note that you cannot obtain a loan against FD from another bank.
Applicable rate of interest on loan against FD is typically 0.5% to 2% over the fixed deposit rate.
ING Vysya Bank Interest Rates in your city. How and where to apply?
Keep your KYC documents - PAN card, address proof and photo ready.
In case you already hold an account with ING Vysya Bank, you don't need to submit KYC documents again.
To know more or apply, contact any of the branches of ING Vysya Bank in your city
About ING Vysya Bank
ING Vysya Bank is a privately owned Indian multinational bank based in Bangalore, with retail, wholesale, and private banking platforms. Established in 1930s, Vysya Bank was formally incorporated in the city of Bangalore, Karnataka. The bank focused on serving the Vysya community, a merchant/trading community operating across Karnataka and Andhra Pradesh. In 1958, the bank was licensed by the Reserve Bank of India (RBI) to expand its banking operations nationwide. In 1972, the RBI upgraded Vysya Bank to a national B class bank. In 1987, Vysya Bank established two independently operating subsidiaries providing equipment leasing and home mortgaging services .In 1994, Vysya Bank began marketing several innovative financial products to the fast-growing Indian middle-class segment. In 1999, Vysya Bank joined the ING Group in co-marketing/distribution of life insurance products in India. The bank have network of 547 branches, 28 satellite offices and 430 ATMs spread across the country. The Bank also launched ING Kisan card, India's first ATM card facility meant exclusively for farmers, linked to their Kisan Credit Card accounts. Total workforce of ING Vysya bank during the year 2014 extend to 10059 employees. The bank have total market capitalization of Rs. 11,929.42 croresFor the year ended 31 March 2014, the Bank posted a net profit of ` 657.85 Crore compared to ` 612.96 Crore for 2012-13.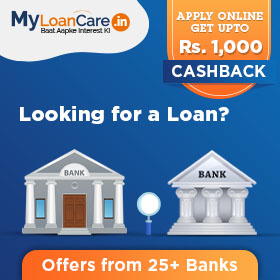 ---