Indian Overseas Bank Interest Rates on FD, Aug 2017
Last Updated 18th Aug 2017
Fixed Deposit Interest Rate of IOB
Tenure
General Rates
Senior Citizen Rates
7 days

to

60 days
4.00%
4.50%
61 days

to

90 days
4.50%
5.00%
91 days

to

179 days
5.00%
5.50%
180 days

to

269 days
5.75%
6.25%
270 days

to

364 days
6.25%
6.75%
1 year
6.75%
7.25%
1 year 1 day

to

1 year 364 days
6.50%
7.00%
2 years

to

3 years
6.25%
6.75%
3 years 1 day

to

10 years
6.00%
6.50%
Indian Overseas Bank FD Maturity Calculator
Compare Offers
and
Apply Loan Online
Get CashBack Upto
Rs.5,000
Assisted Digital Service
---
Indian Overseas Bank FD Interest Rates
Indian Overseas Bank offers FD interest rates upto 7.00% per annum.
Interest on deposits with Indian Overseas Bank is typically compounded quarterly.
Indian Overseas Bank accepts deposits starting at Rs. 1000 for various tenures.
For senior citizens (age more than 60 years), Indian Overseas Bank offers higher interest rate over and above rates mentioned below.
Indian Overseas Bank Fixed Deposit – Premature Withdrawl
You may break you FD and withdrawal your money subject to minimum moratorium requirements.
However, in case of premature withdrawal, Indian Overseas Bank pays 1% lower ROI than that applicable for actual duration of deposit.
Loan against Indian Overseas Bank FD
Indian Overseas Bank offers loan upto 90% against its own deposit. Note that you cannot obtain a loan against FD from another bank.
Applicable rate of interest on loan against FD is typically 0.5% to 2% over the fixed deposit rate.
Indian Overseas Bank Interest Rates in your city. How and where to apply?
Keep your KYC documents - PAN card, address proof and photo ready.
In case you already hold an account with Indian Overseas Bank, you don't need to submit KYC documents again.
To know more or apply, contact any of the branches of Indian Overseas Bank in your city
About Indian Overseas Bank
Chennai headquartered Indian Overseas Bank (IOB) was founded in February 1937 with objectives of specialising in foreign exchange business and overseas banking. It started out with three branches located at Karaikudi and Chennai in India and at Rangoon in Burma (Myanmar). In 1964, IOB introduced computerisation in the areas of inter-branch reconciliation and provident fund accounts. It was the first bank to venture into consumer credit by introducing a personal loan scheme. The bank was nationalized along with 13 major commercial banks of India on July 20, 1969 by the Government of India. IOB has 3,350 domestic branches, over 2400 ATMs and six branches overseas. IOB provides various banking services including saving bank, current accounts, credit facilities and other services. The Bank operates in four segments: treasury, corporate/wholesale banking, retail banking and other banking operations. The Bank's services also include personal banking services, non-residential Indian (NRI) accounts, corporate banking services, rural service, mobile banking service, Internet banking service and tenders. The Company's new agriculture loan products include IOB Sagarlakshmi, IOB Bhoomi Shakti, IOB Green Credit, IOB Urban Horticulture, IOB Agri and Kisan Credit Card Scheme.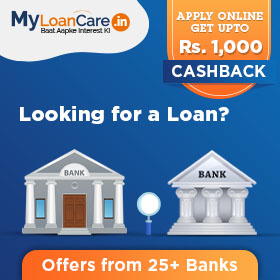 ---