Indian Bank Interest Rates on FD, Aug 2017
Last Updated 19th Aug 2017
Fixed Deposit Interest Rate of Indian Bank
Tenure
General Rates
Senior Citizen Rates
7 days

to

14 days
4.00%
4.50%
15 days

to

29 days
4.00%
4.50%
30 days

to

45 days
4.50%
5.00%
46 days

to

90 days
4.50%
5.00%
91 days

to

120 days
5.25%
5.75%
121 days

to

180 days
5.25%
5.75%
181 days

to

269 days
5.75%
6.25%
9 months

to

364 days
6.25%
6.75%
1 year
6.50%
7.00%
1 year 1 day

to

1 year 364 days
6.25%
6.75%
2 years

to

2 years 364 days
6.25%
6.75%
3 years

to

10 years
6.00%
6.50%
Indian Bank FD Maturity Calculator
Compare Offers
and
Apply Loan Online
Get CashBack Upto
Rs.5,000
Assisted Digital Service
---
Indian Bank FD Interest Rates
Indian Bank offers FD interest rates upto 7.00% per annum.
Interest on deposits with Indian Bank is typically compounded quarterly.
Indian Bank accepts deposits starting at Rs. 1000 for various tenures.
For senior citizens (age more than 60 years), Indian Bank offers higher interest rate over and above rates mentioned below.
Indian Bank Fixed Deposit – Premature Withdrawl
You may break you FD and withdrawal your money subject to minimum moratorium requirements.
However, in case of premature withdrawal, Indian Bank pays 2% lower ROI than that applicable for actual duration of deposit.
Loan against Indian Bank FD
Indian Bank offers loan upto 90% against its own deposit. Note that you cannot obtain a loan against FD from another bank.
Applicable rate of interest on loan against FD is typically 0.5% to 2% over the fixed deposit rate.
Indian Bank Interest Rates in your city. How and where to apply?
Keep your KYC documents - PAN card, address proof and photo ready.
In case you already hold an account with Indian Bank, you don't need to submit KYC documents again.
To know more or apply, contact any of the branches of Indian Bank in your city
About Indian Bank
Indian Bank is a public sector nationalized bank headquartered in Chennai, Tamil Nadu, India. It is one of the indigenous banks of India that emerged as a result of the Swadeshi Movement during the British Raj. The bank was established on 15th of August, 1907. At present the bank has over 2,100 branches in India and overseas branches in Singapore, Colombo and Jaffna and 240 Overseas Correspondent banks in 70 countries. The bank has 755 connected ATMs installed in 225 locations nationwide. Indian Bank offers a wide variety of Banking Products and Services to its customers, including various Deposit Schemes, Loan Options, Financial Services, Stock Investment Services and a number of specialized services such as Remittance, Collection, 7 Day Banking Branches, Cash Management and Electronic Funds Transfer. In 2004, Indian Bank got the Best Commercial Bank award. Same year the bank got prize for granting loans to self-help groups (SHGs) in Andhra Pradesh. The total business of the bank as on 31.03.2014 was Rs. 2,86,633 crores and the net profit was Rs. 1,159 crores. The bank established 45 specialized exclusive Microfinance branches called "Microsate" across the country to cater the needs of urban poor through SHG (Self Help Group) and JLG (Joint Liability Group) concepts.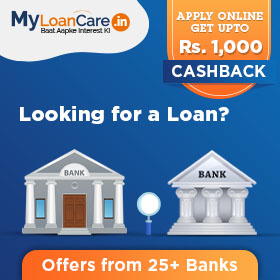 ---