IDBI Bank Interest Rates on FD, Aug 2017
Last Updated 16th Aug 2017
Fixed Deposit Interest Rate of IDBI
Tenure
General Rates
Senior Citizen Rates
15 days

to

30 days
4.25%
4.25%
31 days

to

45 days
4.50%
4.50%
46 days

to

60 days
5.00%
5.00%
61 days

to

90 days
5.25%
5.25%
91 days

to

6 months
6.00%
6.00%
271 days

to

364 days
6.50%
6.50%
6 months 1 day

to

270 days
6.50%
6.50%
1 year
6.75%
7.25%
1 year 1 day

to

2 years
6.50%
7.00%
2 years 1 day

to

4 years 364 days
6.25%
6.75%
5 years

to

20 years
6.00%
6.50%
IDBI Bank FD Maturity Calculator
Compare Offers
and
Apply Loan Online
Get CashBack Upto
Rs.5,000
Assisted Digital Service
---
IDBI Bank FD Interest Rates
IDBI Bank offers FD interest rates upto 7.00% per annum.
Interest on deposits with IDBI Bank is typically compounded quarterly.
IDBI Bank accepts deposits starting at Rs. 1000 for various tenures.
For senior citizens (age more than 60 years), IDBI Bank offers higher interest rate over and above rates mentioned below.
IDBI Bank Fixed Deposit – Premature Withdrawl
You may break you FD and withdrawal your money subject to minimum moratorium requirements.
However, in case of premature withdrawal, IDBI Bank pays interest based upon average benchmark rate of the immediate preceding quarter with mark up of applicable preceding tenor.
Loan against IDBI Bank FD
IDBI Bank offers loan upto 90% against its own deposit. Note that you cannot obtain a loan against FD from another bank.
Applicable rate of interest on loan against FD is typically 0.5% to 2% over the fixed deposit rate.
IDBI Bank Interest Rates in your city. How and where to apply?
Keep your KYC documents - PAN card, address proof and photo ready.
In case you already hold an account with IDBI Bank, you don't need to submit KYC documents again.
To know more or apply, contact any of the branches of IDBI Bank in your city
About IDBI Bank
The Industrial Development Bank of India Limited, popularly known as IDBI Bank is one of the leading public sector banks in India. IDBI Limited was founded on July 1, 1964 under an Act of Parliament. It was established as a wholly owned subsidiary of RBI (Reserve Bank of India). The ownership was however transferred to the Government of India on February 16, 1976. It worked as a development financial institution, whose main goal was to coordinate with other institutions associated with financing, developing and promoting the industry. In September 2003, IDBI acquired the entire shareholding of Tata Finance Limited in Tata Home Finance Ltd and renamed it as 'IDBI Home Finance Limited'. Next year, on July 29, 2004, IDBI Limited and IDBI Bank approved the merger of IDBI Bank with IDBI Ltd. IDBI Bank also acquired United Western Bank in 2006. IDBI Bank offers a wide array of products and services to its customers. For different customer groups and needs, there are different types of products and services including Personal Banking, Corporate Banking, SME Finance and Agri Business etc. IDBI Bank currently has 457 centers, 688 branches and 1020 ATMs across the nation. IDBI Bank received the 'Overall Best Bank' and 'Best Public Sector Bank' awards in the Dun & Bradstreet Banking Awards, 2011. In 2011, it received Banking Technology awards for best use of Business Intelligence and the best Risk Management from Indian Banks Association.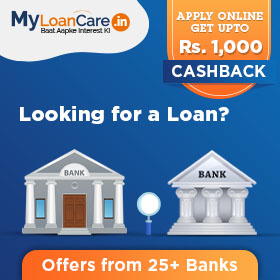 ---