ICICI Bank Interest Rates on FD, Aug 2017
Last Updated 19th Aug 2017
Fixed Deposit Interest Rate of ICICI
Tenure
General Rates
Senior Citizen Rates
7 days

to

14 days
4.00%
4.50%
15 days

to

29 days
4.25%
4.75%
30 days

to

45 days
5.50%
6.00%
46 days

to

60 days
5.75%
6.25%
61 days

to

184 days
6.00%
6.50%
185 days

to

289 days
6.25%
6.75%
290 days

to

364 days
6.50%
7.00%
1 year

to

2 years
6.75%
7.25%
2 years 1 day

to

5 years
6.50%
7.00%
5 years 1 day

to

10 years
6.50%
7.00%
ICICI Bank FD Maturity Calculator
Compare Offers
and
Apply Loan Online
Get CashBack Upto
Rs.5,000
Assisted Digital Service
---
ICICI Bank FD Interest Rates
ICICI Bank offers FD interest rates upto 7.00% per annum.
Interest on deposits with ICICI Bank is typically compounded quarterly.
ICICI Bank accepts deposits starting at Rs. 1000 for various tenures.
For senior citizens (age more than 60 years), ICICI Bank offers higher interest rate over and above rates mentioned below.
ICICI Bank Fixed Deposit – Premature Withdrawl
You may break you FD and withdrawal your money subject to minimum moratorium requirements.
However, in case of premature withdrawal, ICICI Bank pays 1% lower ROI than that applicable for actual duration of deposit.
Loan against ICICI Bank FD
ICICI Bank offers loan upto 90% against its own deposit. Note that you cannot obtain a loan against FD from another bank.
Applicable rate of interest on loan against FD is typically 0.5% to 2% over the fixed deposit rate.
ICICI Bank Interest Rates in your city. How and where to apply?
Keep your KYC documents - PAN card, address proof and photo ready.
In case you already hold an account with ICICI Bank, you don't need to submit KYC documents again.
To know more or apply, contact any of the branches of ICICI Bank in your city
About ICICI Bank
ICICI Bank was incorporated in 1994 when it was promoted by ICICI Limited, an Indian financial institution as its wholly owned subsidiary. After almost 7 years of working as a subsidiary of ICICI limited, ICICI Bank merged with itself ICICI Limited along with its other two subsidiaries in April, 2002 to form a single entity to serve both wholesale and retail customers. ICICI Bank is India's second largest bank and the largest private sector bank in terms of assets and market capitalization. The bank provides a complete range of banking products and financial services to its customers through multi-channel delivery platform across all customer segments including corporate retail, small business, and agriculture. The bank has built a huge customer base with its network of 3,800 branches and 11,162 ATMs in the country. The bank had total asset worth Rs 5,94,600 crore at 31st March,2014 and recorded a net profit of Rs 9,800 crores for the year ended 31st March 2014. The bank also recorded a year-on- year growth of 17% in total advances with a healthy growth on retail advances at 23% from 2013. The bank is a market leader in many of the retail loan segments including home loans where it has emerged as the largest provider with advances of Rs 3,47,067 crores as on Jun-2014. ICICI Bank is known for continued focus on innovation and its contribution to the country in terms of increasing the penetration of finance to the masses of our country. In recognition of its excellence, it was awarded 'Best Retail bank in India',' Excellence in Retail Financial Services' by The Asian Banker and was also named 'Best Trade Finance Bank in India' at The Corporate Treasurer Awards in 2013.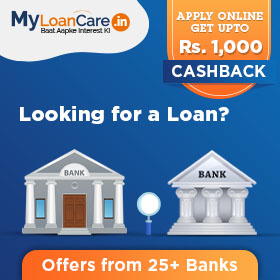 ---