---
HDFC FD Interest Rates
HDFC offers FD interest rates upto 7.00% per annum.
Interest on deposits with HDFC is typically compounded quarterly.
HDFC accepts deposits starting at Rs. 1000 for various tenures.
For senior citizens (age more than 60 years), HDFC offers higher interest rate over and above rates mentioned below.
HDFC Fixed Deposit – Premature Withdrawl
You may break you FD and withdrawal your money subject to minimum moratorium requirements.
However, in case of premature withdrawal, HDFC pays maximum interest of 4% on deposits kept for 3 to 6 months and 1% lower ROI on applicable rate for actual duration on deposits kept for more than 6 months.
Loan against HDFC FD
HDFC offers loan upto 75% against its own deposit. Note that you cannot obtain a loan against FD from another bank.
Applicable rate of interest on loan against FD is typically 0.5% to 2% over the fixed deposit rate.
HDFC Interest Rates in your city. How and where to apply?
Keep your KYC documents - PAN card, address proof and photo ready.
In case you already hold an account with HDFC, you don't need to submit KYC documents again.
To know more or apply, contact any of the branches of HDFC in your city
About HDFC
Housing Development Finance Corporation Limited or HDFC Ltd was founded in October 17th 1977 as the first specialised mortgage company in India with its head office at Mumbai with an objective to enhance the residential housing stock in the country through the provision of Housing Finance in a systematic and professional manner, and to promote home ownership. HDFC was promoted by the Industrial Credit and Investment Corporation of India. The company got the certificated of commencement of business on 3rd December. HDFC provides housing finance in India. The corporation provides long term housing loans mainly to low and middle income individuals and corporate bodies. HDFC is a leading provider of Housing Finance in India. The Company has a network of approximately 330 offices (which includes 83 offices of its wholly owned distribution company HDFC Sales Private Limited) catering to over 2,400 towns & cities spread across the country. It also has offices in Dubai, London and Singapore and service associates in the Middle East region, to provide housing loans and property advisory services to Non-Resident Indians (NRIs) and Persons of Indian Origin (PIOs). Its product range includes loans for purchase and construction of a residential unit, home improvement loans, home extension loans, non-residential premises loans for professionals and loan against property etc. In 2012, HDFC Limited was recognised as one of India's 'Best Companies to work for' in a joint study conducted by The Economic Times and 'The Great Place to Work Institute'. In 2013, a survey on "India's Best Boards" listed HDFC's Board of Directors among the 5 best boards in India. The company have market capitalization of Rs. 206,783.13 crores. Company reported profit of Rs. 7,440.24 crores as on year ended 31st March 2014.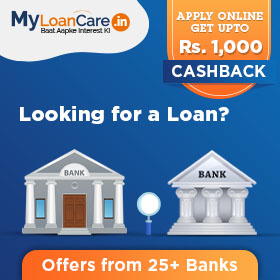 ---