---
DHFL FD Interest Rates
DHFL offers FD interest rates upto 7.00% per annum.
Interest on deposits with DHFL is typically compounded quarterly.
DHFL accepts deposits starting at Rs. 1000 for various tenures.
For senior citizens (age more than 60 years), DHFL offers higher interest rate over and above rates mentioned below.
*Above Senior Citien rates are for Privilege customers also. Prvilege customers include Senior Citizens, Armed forces personnel, Widows, DHFL home Loan/SME Loan/Mortgage
DHFL Fixed Deposit – Premature Withdrawl
You may break you FD and withdrawal your money subject to minimum moratorium requirements.
However, in case of premature withdrawal, DHFL pays 3% lower ROI on deposits upto 12 months and 2% lower ROI on deposits more than 12 months than applicable ROI for actual tenure of deposit.
Loan against DHFL FD
DHFL offers loan upto 75% against its own deposit. Note that you cannot obtain a loan against FD from another bank.
Applicable rate of interest on loan against FD is typically 0.5% to 2% over the fixed deposit rate.
DHFL Interest Rates in your city. How and where to apply?
Keep your KYC documents - PAN card, address proof and photo ready.
In case you already hold an account with DHFL, you don't need to submit KYC documents again.
To know more or apply, contact any of the branches of DHFL in your city
About DHFL
DHFL is a private sector housing finance company in India with it headquarters based in Mumbai, Maharashtra. DHFL is the second largest private sector Housing Finance Company (HFC) in India and works under the regulatory supervision of the National Housing Bank (NHB). The company was founded in 1984 with a vision to provide home loans to low and middle income individuals in semi-urban, rural areas. DHFL acquired the housing finance wing of ING Vysya in 2003-04 to gain a further foothold in the housing finance sector. During 2012-13, DHFL has also taken a stake in Avanse Financial Services Ltd., a NBFC which focuses on providing Education Loans to students in India & abroad. Over its 30 years of business, the company has established 278 offices in the country. DHFL has also tied up with various leading banks like Punjab & Sind Bank, United Bank of India, Central Bank of India and YES bank to provide home loans to their customers through a home loan syndication agreement. DHFL has developed specialized products and unique capabilities of credit capabilities to cater to the self employed and low income or mid income salaried individuals. DHFL has been assigned a rating of 'CARE AAA' rating by CARE and 'AAA' by Brickworks for various secured long term debt instruments. It has also been assigned 'A1+' rating by CRISIL for short term debt. It has also won many awards and recognition namely 'Most Trusted Financial Brand in India' by Brand Trust. Therefore DHFL offers lucrative Interest rates for loans targeted at low or mid income salaried individuals.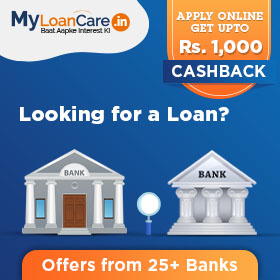 ---