Dhan Laxmi Bank Interest Rates on FD, Jul 2017
Last Updated 18th Jul 2017
Fixed Deposit Interest Rate of Dhan Laxmi
Tenure
General Rates
Senior Citizen Rates
1 day

to

14 days
4.00%
4.00%
15 days

to

45 days
4.00%
4.00%
46 days

to

90 days
5.00%
5.00%
91 days

to

179 days
5.50%
5.50%
180 days

to

364 days
6.00%
6.00%
365 days
6.75%
7.25%
1 year 1 day

to

2 years
6.75%
7.25%
2 years 1 day

to

3 years
6.50%
7.00%
3 years 1 day

to

5 years
6.50%
7.00%
5 years 1 day

to

10 years
6.50%
7.00%
Dhan Laxmi Bank FD Maturity Calculator
Compare Offers
and
Apply Loan Online
Get CashBack Upto
Rs.5,000
Assisted Digital Service
---
Dhan Laxmi Bank FD Interest Rates
Dhan Laxmi Bank offers FD interest rates upto 7.00% per annum.
Interest on deposits with Dhan Laxmi Bank is typically compounded quarterly.
Dhan Laxmi Bank accepts deposits starting at Rs. 1000 for various tenures.
For senior citizens (age more than 60 years), Dhan Laxmi Bank offers higher interest rate over and above rates mentioned below.
Dhan Laxmi Bank Fixed Deposit – Premature Withdrawl
You may break you FD and withdrawal your money subject to minimum moratorium requirements.
However, in case of premature withdrawal, Dhan Laxmi Bank .
Loan against Dhan Laxmi Bank FD
Dhan Laxmi Bank offers loan upto 0% against its own deposit. Note that you cannot obtain a loan against FD from another bank.
Applicable rate of interest on loan against FD is typically 0.5% to 2% over the fixed deposit rate.
Dhan Laxmi Bank Interest Rates in your city. How and where to apply?
Keep your KYC documents - PAN card, address proof and photo ready.
In case you already hold an account with Dhan Laxmi Bank, you don't need to submit KYC documents again.
To know more or apply, contact any of the branches of Dhan Laxmi Bank in your city
About Dhan Laxmi Bank
Dhanlaxmi Bank Ltd is an old private sector bank headquartered in Thrissur City, Kerala, India. Dhanlaxmi Bank was incorporated on 14 November 1927 with a capital of 11,000 and 7 employees. Today, Dhanlaxmi Bank has a network of 265 branches and over 249 ATMs in 127 cities and towns across India. The bank was earlier focusing mostly on Southern states like Karnataka, Tamil Nadu, Andhra Pradesh and Kerala but now it is looking for a pan-India presence. It became a Scheduled Commercial Bank in the year 1977. Dhanlaxmi Bank has deployed Centralised Banking Solution (CBS) platform at all its branches and set up a data centre in Bangalore to keep the networked system operational round the clock. The bank changed its name from Dhanalakshmi Bank to Dhanlaxmi Bank on 10 August 2010. The bank is a depository participant of NSDL (National Security Depository Limited) offering Demat services through select branches. Bank also offers online trading in association with Destimoney Securities. It offers VISA-branded debit and credit cards to its customers. It also offers insurance products through Bajaj Allianz Life Insurance company as their Bancassurance partner. The bank has reported a standalone Net Interest Income of Rs 327.11 crore and a Net Profit of Rs 3.03 crore for the quarter ended Jun 2014.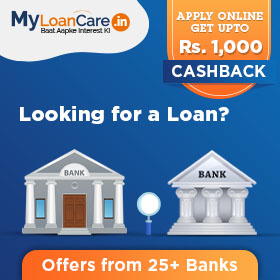 ---