Canara Bank Interest Rates on FD, Aug 2017
Last Updated 21st Aug 2017
Fixed Deposit Interest Rate of Canara
Tenure
General Rates
Senior Citizen Rates
7 days

to

14 days
4.20%
4.70%
15 days

to

30 days
4.20%
4.70%
31 days

to

45 days
4.50%
5.00%
46 days

to

60 days
4.75%
5.25%
61 days

to

90 days
4.75%
5.25%
91 days

to

120 days
5.50%
6.00%
121 days

to

179 days
5.75%
6.25%
180 days

to

364 days
6.35%
6.85%
1 year
6.75%
7.25%
1 year 1 day

to

1 year 364 days
6.40%
6.90%
2 years

to

4 years 364 days
6.30%
6.80%
5 years

to

10 years
6.00%
6.00%
Canara Bank FD Maturity Calculator
Compare Offers
and
Apply Loan Online
Get CashBack Upto
Rs.5,000
Assisted Digital Service
---
Canara Bank FD Interest Rates
Canara Bank offers FD interest rates upto 7.00% per annum.
Interest on deposits with Canara Bank is typically compounded quarterly.
Canara Bank accepts deposits starting at Rs. 1000 for various tenures.
For senior citizens (age more than 60 years), Canara Bank offers higher interest rate over and above rates mentioned below.
Canara Bank Fixed Deposit – Premature Withdrawl
You may break you FD and withdrawal your money subject to minimum moratorium requirements.
However, in case of premature withdrawal, Canara Bank pays 1% lower ROI than that applicable for actual duration of deposit.
Loan against Canara Bank FD
Canara Bank offers loan upto 90% against its own deposit. Note that you cannot obtain a loan against FD from another bank.
Applicable rate of interest on loan against FD is typically 0.5% to 2% over the fixed deposit rate.
Canara Bank Interest Rates in your city. How and where to apply?
Keep your KYC documents - PAN card, address proof and photo ready.
In case you already hold an account with Canara Bank, you don't need to submit KYC documents again.
To know more or apply, contact any of the branches of Canara Bank in your city
About Canara Bank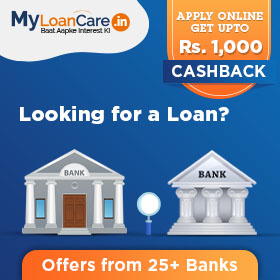 ---