EPF - Employees Provident Fund
EPF Details
Last Updated 25th Nov 2020
The current interest rate on EPF is 8.50%.
Funds in EPF are pooled by the employer and the employee.
EPF scheme provides various tax benefits.
EPF is mandatory for the organization with more than 20 employees.
You can also take loan against EPF by submitting Form 31, 19 and 10C.
The EPF contribution has been revised to 12% from August 1 which was reduced to 10% during the Covid period to tide over the immediate liquidity crisis.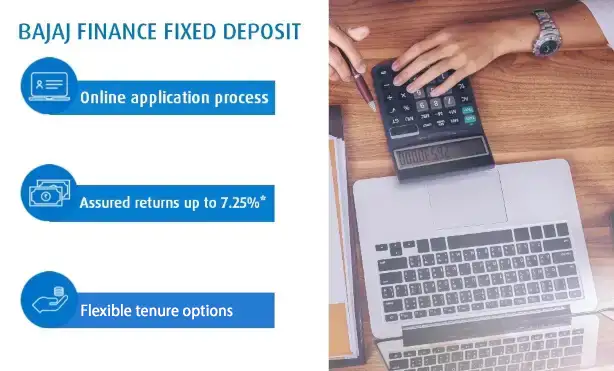 What is EPF?
EPF or Employee Provident Fund is a fund maintained by Employee Provident Fund Organisation of India (EPFO). It is a retirement benefit saving scheme under which every employee must contribute 12% of the basic pay into the fund. The fixed-rate of 12% is contributed equally by the employer, of which 8.33% is directed towards the employee pension scheme by the employer. The employee can withdraw the amount saved in the EPF after retirement. However, in case of financial contingencies, the partial portion of this fund can be utilized by withdrawing the funds under EPF form 31.
EPF Interest Rate
EPFO reviews the interest rate of EPF each year after negotiations with the ministry of finance. For the fiscal year 2019-2020, the interest rate stands at 8.50%.
KYC Requirement for EPF and Process to Update
To claim the withdrawal from EPF online, one needs to update KYC documents. It helps to withdraw the amount without any attestation from the employer. To update KYC details, you need to go to the e-portal of EPFO and click on 'manage' tab on the KYC drop down option. The documents (PAN card, Aadhar card, ration card, etc.) can then be updated on the portal. After the submission of documents, these are further assessed by the employer before providing approval.
What is UAN (Universal Account Number)?
UAN or the Universal Account Number is a 12- digit number, allotted by EPFO at the request of the employer. It helps to maintain multiple member identification numbers (Member Id), provided by different organizations under the universal account number. The number helps the employee to easily withdraw the PF balance of the previous organization without depending on the employer. For instance, if an employee has joined a new organization, he can provide the UAN, which would be marked with the new member id by providing the minimal KYC documents. In case he doesn't have UAN, he can provide a PF number to the employer from the time he left the job. To see the status of UAN, you can visit https://unifiedportal-mem.epfindia.gov.in./memberinterface/.
EPF Contribution
EPF contributions are made by the employer and employees regularly every month. The percentage of EPF contribution stands as follows.
| Contribution | Percentage contributed |
| --- | --- |
| Employee | 12% |
| Employer | 12% |
Employee Contribution in EPF
An employee has to contribute 12% of the basic pay every month. In the following cases, the employee contribution rate for EPF is 10%:
An establishment in the industry of Jute, Beedi, Guar Gum Factories, Coir, and Brick.
Any industrial company which is declared sick by the Board for Industrial and Financial Reconstruction.
Any company or establishment with less than 20 employees.
An establishment which has incurred losses equal to or more than its net worth in a financial year.
Employer Contribution in EPF
An employer has to contribute a total of 13.61% of the salary towards the EPF. Of these, the fixed rate of 8.33 % is contributed towards the employee pension scheme, and the remaining 3.67% of funds are contributed towards EPF. An additional 1.61% is also paid as administration costs related to EPS and insurance.
Example
Consider this example to have a better understanding on the contribution of EPF.
If an employee has a monthly salary of ₹ 40,000, in which the basic pay is ₹ 20,000. The break-down of the EPF stands as follows:
Contribution by employee: 12% of ₹ 20,000 = ₹ 2,400
Contribution by employer: Towards EPS = 8.33 % of ₹ 20,000 = ₹ 1,666
Towards EPF: 3.67% of ₹ 20,000 = ₹ 734
Additional cost: 1.61 % of ₹ 20,000 = ₹ 321
Employee Provident Fund Forms
The registration of new employees for EPF and withdrawal of funds from EPF can be done using EPF forms which can be downloaded from the e-portal of EPFO. Here is the list of some essential forms that you can find on the website.
Form 14 - To buy LIC policy
Composite Claim Forms - Partial withdrawal, Full settlement, and Pension Withdrawal benefit.
Form 5 - Registration of new employees
Form 13 - EPF account transfer.
Form 11 - Auto transfer of EPF
EPF Withdrawal
Unlike any other bank accounts, funds can be withdrawn from EPF with subject to following terms and conditions:
Although EPF is a retirement scheme and the funds are withdrawn from the account after retirement, there are certain clauses, which permit partial withdrawal of funds for meeting financial emergencies. The procedure for the same is mentioned under EPF form 31.
90% of the funds can be withdrawn from EPF before one year of retirement provided the person is 54 years or above.
EPF withdrawal is also permitted if a person is unemployed for more than one month. In such a scenario, 75% of the withdrawal is permissible after the period of 1 month of unemployment.
Thus, primarily there are three types of EPF withdrawal: Partial withdrawal, Full settlement, and Pension Withdrawal benefit, which can be claimed through composite claim forms available on EPFO's e-portal.
EPF Personal Loan
In the case of financial contingencies such as marriage, education, medical treatment, purchasing house or lockdown etc., the employees can partially withdraw the contributions made towards an EPF account as an advance which is known as EPF loan.
EPF Loan Process
Employees can avail a PF loan through online or offline mode by submitting EPF Loan Form-31, 19 & 10C provided they meet the PF loan eligibility criteria of EPFO. To avail an EPF loan online, they need to login to EPFO portal using their UAN Member login details.
Also, as EPF loan is not required to be repaid, hence, there is no PF loan interest rate except that employees only lose out Interest that could be earned on funds withdrawn from the EPF accounts.
Here are some conditions for which employees can avail an PF Loan:
The employees can withdraw up to six times of their basic monthly salary or the total employee's share plus Interest, whichever is lower for the funds for the treatment of themselves, their spouse or their children.
50% of their share in EPF accounts can be withdrawn for the education of account holders, or the education of their children post matriculation if they have provided their services for seven years.
Employees can partially withdraw up to 50% of their share of funds if the account has been opened for seven years for the wedding of self, their children or brother and sister.
For purchasing the land, you can withdraw up to 24 times of basic monthly salary plus dearness allowance. However, if you withdraw funds for the home, you can withdraw 36 times of basic monthly salary plus dearness allowance.
The employees can withdraw 90% of the total corpus along with Interest if they have reached the age of 54 years.
Employees can also avail advance up to the sum of 3 months' wages and dearness allowance or up to 75% of the EPF account balance, whichever is less to cope up with the COVID 19 emergency.
EPF Tax Rules
EPF investments enjoy EEE status on contributions, withdrawal and interest earned. Please read the following to know the detailed EPF Tax rules.
EPF Contributions: EPF contributions are tax exempted. You can claim deduction under Section 80C of the Income Tax Act on your annual EPF contribution. The maximum limit on the investments for claiming deduction under Section 80C is ₹ 1,50,000.
EPF Withdrawals: EPF withdrawals are exempt from tax, if you withdraw the EPF amount at retirement age or as allowed under EPF rules. Taxation on EPF withdrawals depends on when and how much you withdraw out of your account. There could be three different scenarios for EPF withdrawal and tax exemption status will differ in each of these scenarios.

Post Retirement: Your EPF contribution and the interest earned on it is not taxable if you withdraw it duly. However, if you do not withdraw immediately, the interest earned from your retirement to till you withdraw from the EPF account will be taxable income for you.
Unemployment: If one remains unemployed for a period of 2 months or more, he can withdraw his contribution to the EPF account and its earned interest. The interest income on such withdrawal will be taxed in the year in which it is accrued if the accumulated amount is not immediately transferred to the next employer or withdrawn. Tax on such withdrawal of the contribution is also subject to when you withdraw the money and how much, as explained in the table below.
On the job, pre and partial withdrawal: There are various instances where you can withdraw your EPF amount partially as we have learned from the above section. EPF withdrawal becomes taxable if you withdraw more than ₹ 50,000 before completing five years of employment. The deduction claimed under Section 80C on your contribution gets added to your income in the year of withdrawal. Switching jobs in less than five years but transferring the EPF to the new employer is counted as continuous service and the amount transferred is not taxable.

| Amount | Time of withdrawal | TDS |
| --- | --- | --- |
| PF withdrawal amount > ₹ 50,000 | Before 5 years of opening EPF account | With PAN: TDS @ 10% Without PAN: TDS @ 34.6% |
| PF withdrawal amount > ₹ 50,000 | After 5 years | No TDS |
| PF withdrawal amount < ₹ 50,000 | Anytime | No TDS |

Please note: If you are out of a job because of uncontrollable termination, such as, a lockout, retrenchment or medical condition, the rule of TDS would not be applicable.

EPF Interest: According to tax laws, interest income is not taxable. However, if you are unemployed, be it on account of termination, resignation or retirement, the amount of interest that is credited to your EPF account from the time of leaving the job till you withdraw from the EPF account is taxable. Suppose, you retire at 55 years of age, but do not withdraw from your EPF until 58 years of age because of the interest earned. In this case, the amount of interest you earn during these three years will be taxable.
Benefits of EPF Scheme
The Employee Provident Fund scheme provides financial security and stability to the EPF employee members. Here are some other benefits for the EPF scheme.
Under the EPF scheme, 8.33% of the EPF funds is directed towards the employee pension scheme by the employer. Thus, in the long run, it can help to build a retirement corpus.
EPF funds can also be used in case of a financial emergency by withdrawing a partial portion of this fund through EPF form 31.
Under Sec 80 C of the Income Tax Act, employees can also claim tax benefits upto a threshold limit of ₹ 1.50 Lakh on the EPF funds contributed by them.
EPF Members can also withdraw funds from their PF account to meet their specific requirements like pursuing higher education, house construction, wedding expenses or for availing medical treatment.
PF subsidies for the employers
Govt to contribute to PF under Atmanirbhar Bharat Rozgar Yojana.


The FM has declared a special EPFO subsidy for a term of two years for all new employees joining a company on or after October with a monthly wage of less than Rs 15,000. Usually, employees and employers both have to contribute 12% of the employee wages to the EPF every month. Now the government will contribute the 24 per cent net contribution of the freshly hired individuals who either lost their job between March 1 and September 30 or those who did not have the Employee Provident Fund (EPF) number earlier.This EPFO subsidy is offered to companies with an employee capability of up to 1000 workers or less. The assistance would be in the shape of the central governments overall allocation. This means that the central government would pay 12 % of the employees contribution and 12% of the employers contribution.The central government will only contribute to the employee share if the workforce size of any company is more than 1000. The FM expects this move will benefit around 65% of the formal sector employees.
FAQs
✅

What is the age cap to withdraw the full amount of EPF?

You can withdraw the full pension if you are more than 58 years old.
✅

Can an employer be part of the EPF scheme?

No, the employer contributes 12% of basic pay to the employees EPF.
✅

What happens to EPF after the death of a member of PF?

The pension is either transferred to widow/widower or the children if they have attained the age of 25 years.
✅

What is a composite claim?

Several claims forms like form no. 19, 10C, and 31 and UAN form no. 19, 10C, and 31 have been consolidated into a single form known as a composite claim form. This form can be used for partial and full withdraw of pension.
✅

Can you view the balance of your EPF account?

Yes, EPF balance can be viewed by activating UAN, and you can see your balance by downloading the EPF passbook, by logging to your EPF account through UAN, or through SMS.
✅

How is the interest rate of EPF credited to the account?

Compound interest is calculated on the monthly running balance, however it is credited at the end of financial year.
2
Tell us a little more to help you with the right information
3
We have multiple offers for that may be of interest to you.
---
2020-11-23 :

EPFO data reveals more women in the workplace


The proportion of women in new formal employment increased from 18-22 % to a peak of 26 % in Sep. In comparison to previous months, when new female EPFO subscribers were between the ages of 22-25, more than one lakh or 38% of recent female EPFO subscribers were over the age of 35 in September. Of the total of 10,47,167 new subscribers who joined the EPF in Sep, there were 2,72,395 women and men were 7,74,751.

2020-11-23 :

EPF subscribers registers highest increase in current fiscal


The net addition to the EPF subscription base was not only the highest so far in the current fiscal year at 14.9 lakh in Sep this year, but also more than double the monthly average net addition of 6.55 lakh reported in 2019-2020. The addition of net subscriptions in September 2020 is 70 % higher than the updated previous month rate.

2020-11-12 :

Govt to contribute to PF under Atmanirbhar Bharat Rozgar Yojana


From October 2020 to June 2021, the government will contribute 12% of the employee and 12% of the employer contribution towards the EPF. The scheme would cover employees earning up to ₹ 15,000/mth hired for the first time by a company. Furthermore, "EPF members earning monthly salaries of less than ₹ 15,000/mth who lost their jobs during pandemic from 1 March 2020 to 30 September 2020 and are working on or after 1 October 2020" will also be covered under this scheme. It is likely to benefit approximately 65% of employees in the formal sector.

2020-09-29 :

NPS subscribers likely to get same-day NAV option


NPS subscribers may see some changes such as flexible annuities and systematic withdrawals for investors, and perpetual licences and a higher fee cap for fund managers. Further, NPS investors may soon get the net asset value (NAV) of the day of investment, a change from the current regime where they get the NAV of two days later.

2020-09-25 :

PFRDA offers early leavers a second chance to join NPS


PFRDA has offered another chance to the National Pension System subscribers opting for premature exit to join the scheme. Subscribers can do so through re-deposit of the withdrawn amount or opening of a new Permanent Retirement Account Number.
*Terms and conditions apply. Credit at sole discretion of lender subject to credit appraisal, eligibility check, rates, charges and terms. Information displayed is indicative and from collected from public sources.
MyLoanCare is an independent professional service provider and is not related to the government or government bodies or any regulator or any credit information bureau in any way. Information carried at this website is not and should not be construed as an offer or solicitation or invitation to borrow or lend. The Company does not undertake any liability with respect to the correctness of the content, information and calculations. Information is subject to change without notice. By submitting your query or using any tools or calculators, you authorize MyLoanCare to share your information with lender(s), consent for such lender(s) to access your credit information report and contact you regarding your query overriding your number being in National Do Not Call Registry. This is a free service and no charges are payable by the borrower to MyLoanCare. The Company may receive remuneration from lenders for services provided to them.
Read More
Read Less

Please wait while your information is being processed...