SBI Loan Moratorium
SBI Loan EMI Moratorium
Last Updated 26th Sep 2021
SBI loan moratorium is a postponement of the EMIs that a borrower is bound to pay every month.
The State Bank of India is offering a loan moratorium for six months, that began from March 1, 2020, and is up to August 31, 2020.
The loan moratorium can be availed across loan products like home loans and auto loans, amongst others.
Availing SBI loan moratorium will lead to additional EMI payments and will lead to an increase in loan tenure since the repayment schedule is postponed.
Watch Video to Apply for SBI's Restructuring Scheme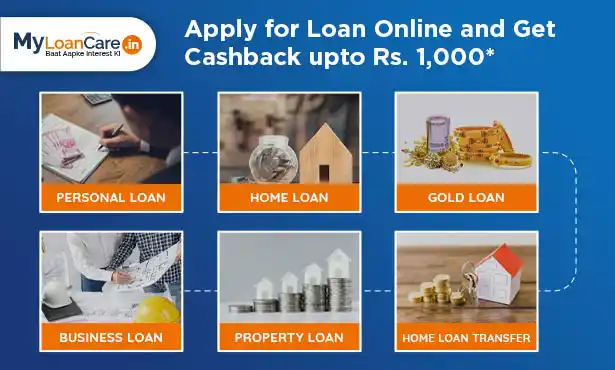 What is SBI Loan Moratorium?
Currently, COVID-19 has put things in a state of financial distress as every social, economic and financial activity has come to a halt. However, the authorities have ensured certain measures to keep things under control. Thereby, as per RBI regulations, the State Bank of India has decided to defer the loan EMIs on term loans for six months. This means that loan EMIs obliged to be paid from March 1, 2020, to August 31, 2020, have been allowed a Moratorium period. This means that during the moratorium period, SBI loan borrowers are not subjected to pay their monthly EMIs. However, it must be remembered that loan moratorium is EMI holiday or absentia, and thereby, just a postponement of EMI payments and not an EMI waive off. Therefore, borrowers are subjected to pay the EMIs with the interest as and when the moratorium is over.
Also, availing the loan moratorium is a voluntary choice of the loan borrower, and may or may not be availed by the borrower as per his or her convenience. Thereby, SBI ensures collecting the consent of all loan borrowers who wish to avail or not avail the loan moratorium, through a simplified process. The bank offers the below-mentioned options to its customers:
To not opt for the SBI loan moratorium: If a customer is financially able to manage his expenses and finances well even during the lockdown period, then it is advisable and also possible for him or her not to avail the EMI moratorium. For this, no action is required, and one may continue paying his or her loan EMIs.
To opt the SBI loan moratorium: SBI loan moratorium is a convenient option to go for, in case one is in a financially difficult situation. Thereby, one can save themselves from paying the EMIs until the financial balance is restored. The loan moratorium can be availed through two ways:
Through standing instructions: SBI collects an automatic response through the VMN or the virtual mobile number. For this, one is required to SMS reply to the VMN within five days from the day when the SMS is received on the customer's registered number.
Through NACH: NACH stands for National Automated Clearing House implemented by the National Payments Corporation of India (NPCI) that allows banks and financial institutions to conduct repetitive and periodic financial payments. Loan EMIs and interests are collected through NACH, thereby to stop the automatic deductions of EMIs one needs to notify the bank of the same. For this, one is required to send an SMS reply to the virtual mobile number (VMN) within five days when one receives the SMS. Here '1234' is the last four digits of the loan borrowers SBI loan A/C number.
However, the consent for SBI loan moratorium through the above ways can be availed only when loan borrowers' registered mobile number is active and can receive SMS updates. In case the mobile number of the loan borrower has changed during the loan, then he or she might not receive the SMS update. In that case, if one wishes to opt the loan moratorium, then they can contact their nearest bank branch and fill in the loan moratorium request form Annexure-1.
What happens if you opt for an SBI loan moratorium?
Impact of SBI Home Loan EMI Moratorium
Impact of SBI Auto Loan EMI Moratorium
Impact of SBI Personal Loan EMI Moratorium
Impact of SBI Credit Cards EMI Moratorium
FAQs
✅

Is there any additional charge required to be paid to avail the SBI loan moratorium?

No, there are no additional charges that one needs to pay to avail deferment of EMIs.
✅

Can SBI loan moratorium be availed across all loan products?

Yes, loan moratorium can be availed across all term loans and overdraft facilities including home loan max gain, car loans, education loans and personal loans.
✅

Is there a complete waive off of EMIs as per loan moratorium?

SBI loan moratorium is not a waive off of the EMIs, but a postponement or deferment of payments. Loan borrowers are obliged to pay the EMIs once the moratorium period is over.
✅

How can one apply for an SBI loan moratorium through the standing instruction?

SBI will send a message to seek the customer's consent regarding the loan moratorium. The message is sent through a VMN or a virtual mobile number if you wish to avail the moratorium facility reply with 'YES' within five days of receiving the SMS.
✅

Is it compulsory to avail SBI loan moratorium?

No, availing SBI loan moratorium is no compulsion. It is a voluntary choice of the loan borrower to opt it or to continue paying the EMIs.
✅

Can I apply for an SBI loan moratorium on multiple loan accounts?

Yes, you can avail SBI loan moratorium even when you have more than one loan account. SBI loan moratorium can be availed across all loan accounts.
✅

Will deferment of EMI impact my credit score?

No, availing the EMI deferment will not impact your credit score in any way.
Check EMI Moratorium Scheme of Top Banks
---
Home Loan

Home Loan at all-time low rates starting at 6.50%. Cashback of up to ₹ 1,000

Apply Now

Personal Loan

Instant Personal Loan starting at 10.25% with Cashback of up to ₹ 1,000.

Check Offers

Gold Loan

Instant Gold Loan starting at 9.99% with Cashback of up to ₹ 500

Apply Now

Loan Against Property

Best Loan Against Property Offers starting @ 6.90%. Cashback of up to ₹ 1,000*.

Apply Now

Business Loan

Collateral Free Business Loan Rates starting at 14.00% with Overdraft facility.

Apply Now

Fixed Deposit

AAA rated FDs with returns as high as 6.95%.

Invest Now
*Terms and conditions apply. Credit at sole discretion of lender, which is subject to credit appraisal, eligibility check, rates, charges and terms. Information displayed is indicative and collected from public sources.
MyLoanCare is an independent professional service provider and is not related to the government or government bodies or any regulator or any credit information bureau in any way. Information carried at this website is not and should not be construed as an offer or solicitation or invitation to borrow or lend. The Company does not undertake any liability with respect to the correctness of the content, information and calculations. Information is subject to change without notice. By submitting your query or using any tools or calculators, you authorize MyLoanCare to share your information with lender(s), consent for such lender(s) to access your credit information report and contact you regarding your query overriding your number being in National Do Not Call Registry. This is a free service and no charges are payable by the borrower to MyLoanCare. The Company may receive remuneration from lenders for services provided to them.
Read More
Read Less

Please wait while your information is being processed...