EMI Moratorium
EMI Moratorium on Loan Products & Credit Cards
Last Updated 22nd Sep 2021
EMI Moratorium is a facility which allows borrowers to postpone the payment of EMI without impacting their credit score. As a part of relief package for COVID-19, RBI in India has announced a 3-month moratorium on all EMI payments starting from 1st March which has further been extended by 3 months to 31st August 2020.
Details of the current EMI Moratorium as announced in India are:
| | |
| --- | --- |
| EMI Moratorium Period | 1st March to 31st August 2020 |
| Eligible Loans for Moratorium | All EMI based loans and credit cards |
| Applicability of EMI | Voluntary for borrowers |
| Process to opt for Moratorium | Online and Offline |
| Status | This scheme has ended. Now, Banks are instructed to come out with loan restructuring scheme |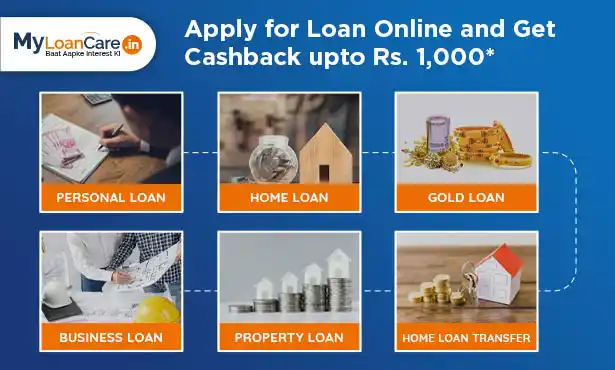 Compare EMI Moratorium Scheme for Top Banks
| Bank | URL | How to opt for EMI Moratorium |
| --- | --- | --- |
| SBI EMI Moratorium | https://www.sbi.co.in/ | Apply for SBI EMI Moratorium scheme through the standing instruction sent by SMS or visiting the bank website. |
| HDFC EMI Moratorium | https://www.hdfc.com | Opt for HDFC EMI Moratorium scheme by visiting the website or through the link that is sent to you through email and SMS. |
| ICICI EMI Moratorium | https://www.icicibank.com/ | To opt for ICICI Bank EMI Moratorium, visit the bank website or reply to bank communication through SMS and Email. |
| BOB EMI Moratorium | https://www.bankofbaroda.in/ | Opt for BOB EMI Moratorium by sending a mail or by calling the bank. |
| Axis Bank EMI Moratorium | https://www.axisbank.com/ | Customers can opt for the Axis Bank Moratorium Scheme by visiting the bank or through the bank website. |
No extension in EMI moratorium and restructuring of loans announced by RBI
As per the RBI's announcement, there is no extension on EMI moratorium. However, RBI has announced restructuring of loans under which banks have been allowed to work out a restructuring plan for personal loans as well. Banks will decide on their own to whom to offer this benefit and what will be the new terms and conditions. Also, there is a difference between EMI moratorium and loan restructuring. As per EMI moratorium, the borrower is not required to pay any EMI amount during the moratorium period and the interest accrued during such period will be added to the principal loan amount and interest will be payable on it once the EMI payment starts. However, under the restructuring of loans, banks have the flexibility to decide on the kind of restructuring it wants to offer to their customers. There are many options like reducing EMI amount for a few months, extending the loan tenure, accept the interest on EMIs or adjusting rate of interest etc. Further, RBI statement refers to personal loans, and more clarity is required on whether the new guideline is applicable to all retail loans, including home loan or not.
What is EMI Moratorium?
The term EMI Moratorium is the temporary deferment of payment of interest/ principal/ instalments. It means that the borrowers do not need to pay EMI on the loans for the given period. For example, EMI moratorium is one of the features on education loan in which borrower is allowed to start paying the EMI within a year of completing his course or when he gets a job after completing his education, whichever is earlier.
EMI Moratorium may also be offered as a special package to provide relief to borrowers in case of economy wide distress like the current COVID-19 pandemic.
To provide relief to the borrowers amid COVID pandemic, RBI announced EMI Moratorium on all the loan products and credit card facilities. Borrowers can voluntarily opt for the Moratorium scheme for the period starting from March 1, 2020, till August 31 2020.
A moratorium is available for different payments:
Principal and Interest Component product of Loan
EMI (Equated Monthly Installments) on Loan
Credit Card Dues
Loan Moratorium Update on 3rd Oct, 2020: Borrowers may get interest waiver on all loans upto Rs. 2 Crores
The current pandemic has given rise to unprecedented financial obstacles and to help borrowers deal with the same, the Supreme Court in its judgement provided significant relief to the loan borrowers by providing monetary relief up to Rs. 80,000 for MSME and other loans. These relaxations are applicable to all individuals and entities whose loan amount is below Rs. 2 Crore during the moratorium period. Earlier, as per the regulations of RBI, all the banks offered moratorium to its loan borrowers starting from March 1, 2020 and continuing up to May 31, 2020. The banks further extended the moratorium period for three months, dating from June 1, 2020, to August 31, 2020.
The compounding interest on the loans will be waived for the specified period as mentioned above for the most vulnerable category of the borrowers, said the judgment, the details for which are yet to be clear. The category of loans on which borrowers can get monetary relief are MSME Loans, Education Loans, Housing Loans, Consumer Durable Loans, Auto Loans, Personal Loans to professionals, Credit Card Dues and Consumption Loan.
How will it impact borrowers?
This move will impact about 80% of the loan under the moratorium. If a borrower has availed a loan of amount Rs. 2 Crores, he/she can get relief up to Rs. 80,000 and for a loan amount of Rs. 50 lakhs they are eligible for monetary relief of upto Rs. 20,000. This indicates that the borrowers can get grants as much as 25% of the loan amount, which would be a big relief to all the borrowers.
Will it affect the lending institutions?
While all the lending institutions allowed the borrowers to postpone their EMI under the moratorium relief, the interest was still charged on the loan which was to be paid after the moratorium period. However, in a plea seeking for extension of loan moratorium, it was also submitted that the interest is waived off as it affected borrowers. It was proposed that there was no merit in charging interest on interest as it would fail the purpose of moratorium relief.
Thus as per the judgement announced, no interest will be charged on the interest which would indeed help borrowers without putting much burden on the lending institutions. The burden for the same will be borne by the government, which is expected to be approximately around 5000 to 7000 Crore.
The modalities for the relief measure is yet to be figured out in the coming time. For instance, there are a lot of uncertainties regarding how it will be implemented. Along with that, the bigger question is what will happen to the loan accounts that have already been debited for this amount or the accounts which have been fully repaid. Also, the lending institutions have yet not said much about the relief measure as the details for the implementation are yet to be awaited.
EMI Moratorium on Loan Products
You can opt for latest RBI announced EMI Moratorium Scheme on all loan products such as Car Loan, Personal Loan, Home Loan, Business Loan etc. However, remember that the bank will still charge interest on outstanding loan for the period of moratorium. Further, the total interest will be higher than what you would have paid in the original loan tenure as you are not repaying any loan during the moratorium period and hence, the loan tenure increases by the moratorium months. One needs to understand that EMI Moratorium is not EMI Waiver and hence, all outstanding dues along with additional interest during the moratorium must be repaid to the bank after the moratorium period ends.
EMI Moratorium has been announced to provide temporary relief to borrowers in case they are facing any sort of financial distress due of loss of job, salary cuts or additional medical expenses. Hence, it is advisable to opt for moratorium only if you have a genuine cash crunch otherwise you may just end up paying additional interest.
EMI Moratorium on Home Loans
Home loan borrowers who opt for 6 months EMI moratorium will not have to pay EMI on home loan from 1st March 2020 to 31st May 2020. Thus, it will reduce the cash outflow in the moratorium period if they are facing a cash crunch. Currently, the lowest EMI per lakh on home loans is ₹ 3,620 at 6.50% for 30 years respectively. However, as the home loan is a long-term commitment, you must choose moratorium on home loans if it is absolutely necessary as it will increase the burden of home loan amount and tenure if the home loan amount is significant.
EMI Moratorium on Personal Loans
RBI allowed all financial institutions to offer a moratorium of three months on the repayment of personal loans from 1st March 2020, which was further extended till 31st August 2020. You can opt for EMI moratorium on personal loans if you are facing a financial crisis due to income flow. Currently, the lowest interest rate and EMI per lakh on personal loans is 10.25% and ₹ 1,673 for a maximum tenure of 84 months. Thus, opting for moratorium can reduce the outflow of cash in the moratorium period.
EMI Moratorium on Car Loans
A car loan is availed for a maximum tenure of 8 years. If you opt-for EMI moratorium on the car loan, you would not have to face huge costs of accrued interest on your loans. However, you must opt for moratorium only if your income sources are affected severely. Currently, the lowest EMI per lakh on car loans is ₹ 14,597 at a rate of 6.50% for a maximum tenure of 7 years.
EMI Moratorium on Credit Card
The Moratorium relief measure announced as part of a relief package by RBI is also applicable on credit card dues. It is available for the months of March, April, May, June, July and August. However, credit card being a high interest rate product, the interest that gets accrued for the six months will mean a significant cost for the borrower.
If you defer your credit card payment, then usually the outstanding amount is carried forward to the next billing cycle as you pay the minimum due amount. Banks charge about 2%-4% interest rate on the postponement of credit card dues.
It is advisable to opt for Credit Card EMI moratorium only if you are facing genuine and extreme cash crunch on your monthly budget due to a pay cut or loss in business or job loss.
How does EMI Moratorium work?
EMI Moratorium works by allowing customers to defer their EMIs due on loan which in the current scheme announced by RBI is for a period starting from March 1, 2020, to August 31, 2020. The banks will, however, charge interest on the loan amount outstanding for these six months. At the end of the moratorium period, borrowers have the option to either pay the deferred EMIs with additional interest as one-time payment or opt to pay higher EMIs over the loan tenure or opt to pay the same EMI over a longer loan tenure. Different banks have provided various methods to pay an outstanding amount which gets accrued. For instance, some banks have provided the facility to increase tenure of the loan; however, the EMI amount on loan will remain the same as earlier.
Different options if borrowers opt for EMI Moratorium
If you choose the moratorium on EMI payments, banks are likely to give you three options.
Option 1: Make a one-time payment for the Interest and Principal Amount accrued at the end of six months.
Option 2: Accumulated interest will be added to the outstanding principal amount, and the borrowers will need to pay more EMI amount every month without increasing the loan tenure.
Option 3: The outstanding amount along with additional interest can be paid for a longer tenure without changing the amount of EMI that the borrower was paying before moratorium.
Can borrowers decide not to opt for EMI Moratorium?
EMI Moratorium facility, as announced by RBI, is a voluntary scheme if the borrowers are struggling with the liquidity crisis. If the borrower does not apply for the Moratorium, he will be expected to continue paying the EMI as before.
How to opt for EMI Moratorium from different Banks?
HDFC EMI Moratorium
ICICI Bank EMI Moratorium
SBI EMI Moratorium
Bank of Baroda EMI Moratorium
Axis Bank EMI Moratorium
FAQs
✅

What charges will I pay if I avail of this EMI Moratorium?

If you opt for the EMI Moratorium, you have additional interest for three months on the outstanding loan amount for the Moratorium period. However, banks will not charge any additional penalty fees/ charges if you avail EMI Moratorium.
✅

Is interest paid during the moratorium period?

Yes, interest will get accrued for the Moratorium period. You will have to pay the accrued interest after the Moratorium period as per the process laid down by the respective bank's guidelines.
✅

Should I opt for EMI Moratorium?

RBI has introduced the Moratorium scheme if your sources of income are affected in the lockdown period. If you have a regular source of income and don't find any difficulty in paying the EMI, you must not opt for the Moratorium scheme as banks will charge interest on the outstanding amount during the Moratorium period.
✅

Do I need to submit any documents for opting EMI Moratorium?

No, you don't need to submit any additional documents for opting EMI Moratorium. To opt for the deferment of your payments, you just need to provide the application form for consent through online or offline modes such as through the bank website or SMS communication.
✅

How can I get an EMI Moratorium?

Banks are actively contacting you for providing your consent for opting for EMI Moratorium through call and SMS communication. You can also opt for the deferment of your payments by visiting the Bank's official website.
---
Home Loan

Home Loan at all-time low rates starting at 6.50%. Cashback of up to ₹ 1,000

Apply Now

Personal Loan

Instant Personal Loan starting at 10.25% with Cashback of up to ₹ 1,000.

Check Offers

Gold Loan

Instant Gold Loan starting at 8.99% with Cashback of up to ₹ 500

Apply Now

Loan Against Property

Best Loan Against Property Offers starting @ 6.90%. Cashback of up to ₹ 1,000*.

Apply Now

Business Loan

Collateral Free Business Loan Rates starting at 14.00% with Overdraft facility.

Apply Now

Fixed Deposit

AAA rated FDs with returns as high as 6.95%.

Invest Now
*Terms and conditions apply. Credit at sole discretion of lender, which is subject to credit appraisal, eligibility check, rates, charges and terms. Information displayed is indicative and collected from public sources.
MyLoanCare is an independent professional service provider and is not related to the government or government bodies or any regulator or any credit information bureau in any way. Information carried at this website is not and should not be construed as an offer or solicitation or invitation to borrow or lend. The Company does not undertake any liability with respect to the correctness of the content, information and calculations. Information is subject to change without notice. By submitting your query or using any tools or calculators, you authorize MyLoanCare to share your information with lender(s), consent for such lender(s) to access your credit information report and contact you regarding your query overriding your number being in National Do Not Call Registry. This is a free service and no charges are payable by the borrower to MyLoanCare. The Company may receive remuneration from lenders for services provided to them.
Read More
Read Less

Please wait while your information is being processed...