Debit Card – Apr 2020
Last Updated 05th Apr 2020
Debit Card Types and Benefits
| | |
| --- | --- |
| MasterCard Debit Card | International card that provides secure and convenient fund transfer |
| Visa Debit Card | International card with secure payments |
| Rupay Debit Card | Domestic card with lower transaction cost and reduced processing fee |
| Contactless Debit Card | Faster cash transactions by dipping or swiping the card |
| Maestro Debit Card | Instant cash access without waiting for fund verification |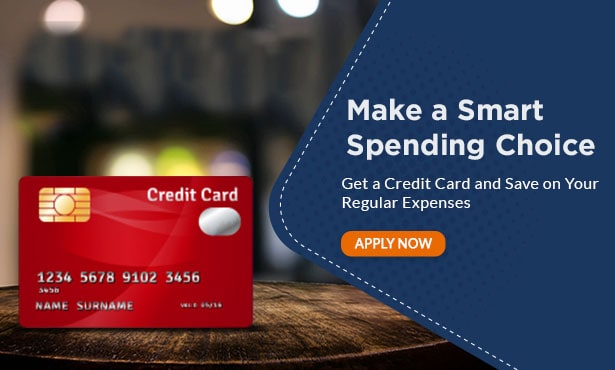 What is Debit Card?
A debit card is a card that allows the cardholder to transfer money electronically from their bank account when making any kind of purchase. To complete your purchase, you will require a four-digit Personal Identification Number. Debit cards are one of the most popular means used for fund transactions. You can enjoy electronic access to your savings account in any bank via debit cards. It helps you to withdraw or deposit cash without standing in long queues. In addition, you can use it for internet banking and mobile banking services.
Nowadays, many banks also offer the feature debit card EMI feature. In this, you have the option to convert any big purchase from your debit card into easy EMIs.
What are EMV Chip Cards?
EMV stands for Europay, MasterCard, and Visa. They are the original card schemes that developed the EMV technology jointly. This technology ensures that card transactions are secure and can be accepted globally.
EMV Chip Cards: How is it better or different from the magnetic strip cards?
The EMV Chip Cards come with a microchip and magnetic strip, which help to curb frauds to a huge extent. The data is highly protected as these cards use point-to-point encryption for transactions. In addition, these cards help the lenders to get complete information about the payment history of their users.
How does EMV Chip Card Function Work?
You need to follow the below-mentioned steps to complete a transaction using an EMV Chip Card:
Step 1: Insert the card to the terminal.
Step 2: When the chip on the card makes contact with the terminal, it gets activated. 
Step 3: Once the chip is activated, the user of the card is verified.
Step 4: The PIN details are verified by the chip.
Step 5: Then, a public key is provided by the chip, which is used by the terminal to sign the transaction.
Step 6: The terminal sends the information to the bank to receive an official authorization. 
Step 7: Your transaction is completed.
Types of Debit Cards
Visa Debit Cards:  These debit cards are secure and convenient. They make transactions secure by providing the Verified by Visa (VbV) platform for online transactions.
Visa Electron Debit Cards:  Unlike Visa Debit Cards, Electron Debit Cards do not provide the overdraft feature. 
MasterCard Debit Cards:  MasterCard Debit Cards give access to your funds worldwide and you can perform online transactions using your bank account on the MasterCard SecureCode platform.
Contactless Debit Cards:  These debit cards help you make payments with just a tap or wave near PoS terminals. Contactless Debit Cards work on Near Field Technology (NFC), thereby making electronic payments safer.
Maestro Debit Card:  Maestro from MasterCard is a premier, International Debit Cards service that was established in 1992. Maestro helps you avoid the trouble of carrying currencies in pockets.
RuPay Debit Cards:  RuPay debit cards help in carrying out online transactions on the Discover network and ATM transactions under the National Financial Switch network.
How Do I Apply Online for a Debit Card?
You can apply for a debit card by visiting the bank's website. Here are the steps you can follow to apply for a Debit Card online:
Step 1: Visit the official website of the bank.
Step 2: Login to your net banking account.
Step 3: Different banks provide the option of applying for debit cards under different headings. However, you can probably find the option under the 'services' section or similar option.
You can also apply for a debit card while opening your savings account in the bank.
Top Banks providing Debit Cards in India
Top banks that provide Debit Card services in India are as follows:
HDFC Bank debit cards: The bank offers 11 types of debit cards with attractive offers and features to Indian customers. Online transactions are secure and are done through Visa and MasterCard SecureCode platforms.
ICICI Bank: ICICI Bank allows you to choose from 31 cards categorized under Premium, Personal, Business, Expressions and Unifare.
Axis Bank: Axis Bank gives you the option of designing your debit card. The banks offer a total of 17 debit cards categorized under commercial, premium, business, etc.
State Bank of India: State Bank of India provides an eclectic array of Visa, MasterCard, and RuPay debit cards. The bank offers 10 different debit cards as per the spending habits of the customers. 
Punjab National Bank: The bank offers debit cards in collaboration with MasterCard and RuPay. You can choose from 5 different types of debit cards along with the add-on card if required.
Transactions that can be done at ATMs
Payment of Utility Bills: You can make payment of utility bills such as electricity, insurance premium and telephone bills via ATMs.
Requesting a cheque book: You can request a new cheque book through the ATM owned by your bank. Just make sure that the address provided to the bank is updated.
Making credit card payments: You can pay your credit card bills at the ATMs owned by the bank where the credit card was issued.
Recharging mobile phones: You can recharge your pre-paid mobile numbers via ATMs owned by your bank. To complete the process, you'll be required to enter your mobile number and ATM pin.
Paying taxes: You'll be required to register yourself for the service of tax payments at an ATM. However, this service is only available for the payment of direct taxes. Once you register for the service, the amount will be debited from your account. After the amount gets deducted, you will receive a Special Item Number (SIN) that will be used as a reference when filing taxes.
Safety Tips for First-Time Debit Card Users
Listed below are some of the safety tips for first-time users of a debit card:
Keep your PIN a secret: Make sure to keep your Debit Card pin safe and secure. Memorise the four-digit pin by heart and don't share it with anyone. Also, never share your pin on the phone, email, or any other social media platform.
Make online payments through secure platforms: You need to be careful while carrying out online transactions via debit cards. Make sure that you use your debit cards only on secure websites asking for authentication. The authentication process prevents debit card credentials from getting leaked.
Follow RBI's mandate: Make sure that you authenticate every PoS transaction by entering your PIN and completing the entire purchase transaction.
Keep a track of your money in the account: Make sure to check your account statement on regular intervals to know where and how much have you been spending. If you come across any unauthorised transactions, make sure to report it immediately. 
Keep your card protected: Make sure that you do not expose your card to dirt, sharp objects, and other magnetic objects. Also, make sure that the magnetic strip behind your card doesn't get damaged. If it happens, you cannot carry out any transactions by swiping your card.
Debit Card Vs Credit Card
Debit and Credit Cards look similar in appearance, but they function differently. A debit card is linked to the bank account of the customer and hence, once swiped, the amount is instantly deducted from the bank account. On the other hand, a credit card allows the cardholder to purchase goods and services on credit and pay it back over time. The bank issue this card based on the credit history and eligibility of the customers. They come with joining fees and annual fees.
Dos and Don'ts of Debit Card
Make sure to sign on the back of your debit card as soon as you receive it. Your card is considered authentic only if you sign in the space provided on your card.
Memorise your debit card pin and don't share it with anyone. 
While withdrawing money from ATM, make sure that no one else is there with you.
Keep changing your ATM pin from time to time.
Dispose of your old debit cards if you are not using them anymore.
Do not throw your balance receipt in the ATM counter itself. Fraudsters and hackers can use this information to gain access to your bank account.
Keep a tab on your daily transactions. In case you notice any unusual activity, report it immediately. 
In case your credit card gets lost or stolen, get it blocked immediately. You can call your bank's customer care number. 
Register for SMS or email alerts to stay updated with your transactions. 
When shopping online with your debit card, make sure the website of the e-tailer starts with https. This means the website is secure and genuine. 
Do not save your debit card details on websites of merchants. If the site is hacked, you will be at risk of losing your banking information to fraudsters. 
FAQs on Debit Card
How does Debit Card Work?
Debit cards are linked with a particular bank account belonging to a customer. In some cases, a single debit card can be linked to multiple bank accounts. When a debit card is swiped for any transaction, the money gets directly deducted from the customer's bank account and is immediately transferred to the merchant. Unlike credit cards, debit cards do not require bill payments on a later date as the money is paid on the spot. 
How can I activate my debit card?
Here are the steps to activate your debit card:
Step 1: Visit your bank's website and choose the net banking option
Step 2: Log in using username and password.
Step 3: Choose the 'ATM card services' option.
Step 4: You will be redirected to a new page and then click on 'New ATM Card Activation'.
Step 5: Select an account for which you have applied for a new ATM on the new page. Enter the 16 digit ATM card number in the given space. 
Step 6: Click on the 'Activate' option. Click on 'Confirm' option after verifying all the details.
Step 7: You will receive a password on your registered mobile number. Enter it and click on 'confirm' option.
Step 8: You will see a message on the screen that 'ATM card has been activated successfully.
Is an ATM card a debit card?
A debit card looks just like a regular ATM card, and you can use it at ATMs. The difference is that a debit card has a MasterCard or Visa logo on it. Both can be used to make purchases without carrying cash.
How to use Debit Card Safely?
Here are a few tips for using your Debit Card safely:
Make online payments through secure platforms.
Don't share your pin with anybody.
Remember your pin by heart and don't write it anywhere.
Register for emails or SMS alerts to stay updated about your transactions.
Do not save your debit card details on websites of merchants.
Keep track of your money in the account.
Keep your card protected. 
What are the benefits of a debit card?
A debit card is the best alternative to cash and can be carried easily. It is a safe option when travelling. 
Debit cards can be used to withdraw cash from an ATM anytime and anywhere.
Debit card offers greater security, and hence, there is less chance of fraud and theft.
Debit cards come with exciting features like bonus points, free insurance coverage and cashback. 
What is Debit Card Pin?
A debit card PIN (Personal Identification Number) is a four-digit numerical code, provided as a security feature while performing any transaction. When you open a savings or a current account, the bank provides a debit card along with the PIN number so that you can carry out transactions. Customers have the option of changing the PIN number to their choice if they have forgotten or lost their current PINs. Please note that you should not share your PIN with any other person.
Can I use my debit card as a credit?
You cannot use your debit card the same way you would use a credit card. When you are making a purchase via a debit card, the amount gets instantly deducted from your bank account. In the case of credit cards, it allows the cardholder to purchase goods and services on credit and pay it back over time.
Which is better Visa or MasterCard?
Both Visa and MasterCard operate in a very similar way and are accepted in almost every country. However, before choosing between the two payment networks, make sure to compare interest rates, perks, and rewards. The one that comes with maximum offers is a better choice for you. 
In India, what are the two types of debit cards generally issued to users?
Visa and MasterCard debit cards are generally issued to users. 
Credit Card News - Apr 2020
2020-03-31 :

ICICI Bank brings in WhatsApp banking facility

To manage the banking activities amidst the ongoing COVID-19 crisis, ICICI Bank has made it easy for its savings and current account holders. The customers can now connect with the bank through its verified WhatsApp number, 9324953001. With this, the customers can check their account balance, last three transactions, and can even block and unblock their credit and debit cards. The bank further has ensured that the service is safe and secure.

2020-03-27 :

Repayment of credit card dues can be deferred by three months

RBI allowed banks to shift the Creditcard repayment schedule for loans three months after the moratorium period. Still, interest shall continue to accrue on the outstanding portion of the term loans during the moratorium period. The decision was taken to help the customers face the prevailing circumstances.

2020-03-25 :

Banks cut branch timings amid lockdown

Banks revised their operating times and suspended non-essential banking services amid the lockdown. Banking services like passbook updates, counter cheque collections have been restricted. Further, banks have also urged customers to avoid visits to branches and opt for mobile banking, internet banking, credit and debit cards.

2020-03-23 :

Financial service providers urged for digital usage

Amid the recent chaos, Banks and financial institutions urged customers to prioritize the usage of digital mediums. State Bank of India and Indian Bank encouraged using credit and debit cards and Bajaj Allianz launched WhatsApp services wherein customers can access more than 20 services without any physical interaction.

2020-03-20 :

New Rules to make credit and debit cards payments secure

Reserve Bank of India introduced new rules for the credit and debit cards. It instructed all payment aggregators to stop giving the option of using ATM PIN to users to complete online transactions. The new rules are likely to bolster secure and safe credit and debit card payments.
*Terms and conditions apply. Credit at sole discretion of lender subject to credit appraisal, eligibility check, rates, charges and terms. Information displayed is indicative and from collected from public sources. Read More