x
Compare Offers and Invest in Fixed Deposit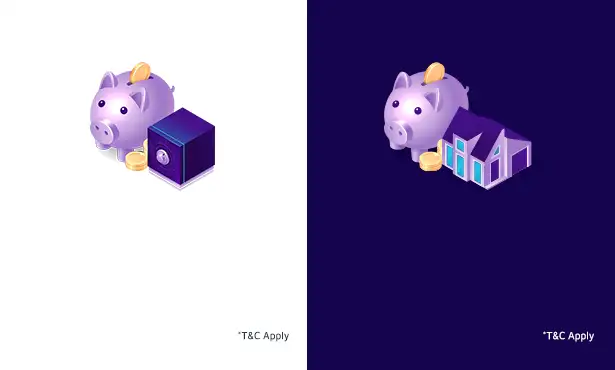 Special Credit Card Offers

Get amazing offers, discounts and welcome gift vouchers on SBI Credit Cards.

Apply Now

Credit Card for your needs

Compare and choose the best credit card offers as per your spending pattern.

Apply Now

Zero Annual Fees Credit Card

Apply for a zero annual fee & joining fee credit card to build your credit score.

Check Eligibility

High LTV on Gold Loan

Instant Gold Loan upto 90% of the value of gold.

Check Offers

Personal Loan

Instant Personal Loan starting at % with Cashback of up to ₹ 1,000 .

Know More
ICICI Bank Credit Card News - Mar 2021
2021-02-26 :

ICICI Bank introduced 'Namma Chennai Smart Card'


ICICI Bank joined hands with the Greater Chennai Corporation (GCC) and Chennai Smart City Limited (CSCL) to launch the Namma Chennai Smart Card. It will offer a common payment card platform to residents for making payments for various services within the city.

2021-01-18 :

ICICI Bank launched new year campaign


ICICI Bank introduced iDelights New Year Bonanza. It is a new year campaign which offers several benefits brands and e-commerce platforms. It is a customised bouquet of offers for its customers to celebrate the beginning of 2021.

2020-12-08 :

ICICI Bank launched interoperable banking app


ICICI Bank launched a new version of its mobile payment app which is interoperable and allows payments and other banking services to customers of any other bank. The new app will allow customers to link their bank accounts, generate a UPI ID and avail services such as online transactions, opening savings accounts, making investments, applying for loans and credit cards without being an ICICI Bank account holder.

2020-11-25 :

ICICI Bank launches Cardless EMI facility


The bank has launched a fully automated, cardless EMI facility for retail stores in collaboration with PineLabs. Instead of wallet or cards, this Cardless EMI helps consumers to purchase any commodity such as electronics, home appliances only by using their cell phone and PAN.

2020-11-06 :

ICICI Bank introduced banking stack for millennial customers


ICICI Bank launched a comprehensive banking programme known as ICICI Bank Mine ICICI Bank Mine, for millennial customers, in the age bracket of 18 years to 35 years called. It offers an instant savings account, a feature-driven iMobile application that offers investment guidance and curated credit and debit card. In addition to this, it is will also offer instant personal loans and overdrafts, and an experiential branch with social engagement space.
*Terms and conditions apply. Credit at sole discretion of lender subject to credit appraisal, eligibility check, rates, charges and terms. Information displayed is indicative and from collected from public sources. Read More

Please wait while your information is being processed...