ICICI Credit Card
ICICI Credit Card Online
Last Updated 05th Aug 2020
| Best ICICI Cards | Interest Rate | Annual Fee (Rs.) |
| --- | --- | --- |
| Coral Card | 3.40% | 500 |
| Rubyx Visa Credit Card | 3.40% | 3,000 |
| Sapphiro Card | 3.40% | 6,500 |
| Platinum Chip Credit Card | 3.40% | NIL |
| MakeMyTrip Platinum Card | 3.35% | 500 |
| Amazon Pay Credit Card | 3.50% | NIL |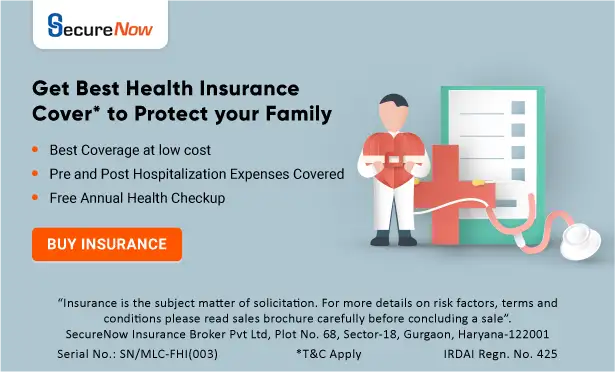 ICICI Credit Card Apply Online
| ICICI Bank Credit Cards | Category | Joining Fee | Monthly Interest Charge |
| --- | --- | --- | --- |
| Amazon Pay Credit Card | Shopping | NIL | 3.50% |
| Coral Card | Lifestyle, Shopping | ₹ 500 | 3.40% |
| Diamant Card | Premium | ₹ 1,25,000 | 3.40% |
| HPCL Coral American Express Card | Premium | ₹ 500 | 3.40% |
| HPCL Coral Card | Cashback, Fuel | ₹ 199 | 3.40% |
| HPCL Platinum Card | Cashback, Fuel | ₹ 199 | 3.40% |
| Instant Platinum Card | Low Fee | NIL | 2.49% |
| MakeMyTrip Platinum Card | Shopping, Travel and Airline | ₹ 500 | 3.35% |
| MakeMyTrip Signature Card | Travel and Airline | ₹ 2,500 | 3.35% |
| Manchester United Platinum Card | Sports | ₹ 499 | 3.35% |
| Manchester United Signature Card | Sports | ₹ 2,499 | 3.35% |
| Platinum Chip Credit Card | Low Fee, Rewards | NIL | 3.40% |
| Rubyx Visa Credit Card | Lifestyle, Premium, Shopping | ₹ 3,000 | 3.40% |
| Sapphiro Card | Lifestyle, Premium, Shopping | ₹ 6,500 | 3.40% |
| Unifare Metro Cards | Travel and Airline | ₹ 299 | 3.40% |
Why choose ICICI Bank Credit Cards?
Being one of the largest private sector lender in the country, ICICI has a great assortment of credit cards that serve all needs of a customer. ICICI was also the first in the market to launch contactless credit cards, besides standing up to what it promises with its exclusive features, benefits, rewards and cashbacks.
Credit Card Eligibility Calculator
ICICI Bank Credit Card Eligibility
In order to apply for ICICI Credit card offers one needs to meet the following eligibility criterias, as listed below:
Income: The minimum income of the applicant should be ₹ 12,000 for salaried employees and annual income after tax deduction should be ₹ 2.50 Lakh for self employed. Usually, ICICI Bank gives a credit limit of 2 to 3 times of the monthly income you earn. For salaried individuals, it is based on the net monthly salary and in case of self-employed individuals, it is based on the income declared in IT return filed for the last financial year. In case you have an existing credit card from ICICI Bank or from any other bank, then ICICI Bank will not check your income and your credit card eligibility will be checked based on existing credit card's transaction history.
CIBIL Score: Most banks, including ICICI Bank prefer a credit score of 700 and above before sanctioning a credit card as your credit history defines your repayment capacity. A lower score reduces your chance of getting credit card approval. A high credit score would allow you to get an easy approval on credit card. If you already have a credit card then ICICI Bank checks your existing credit card's transaction and payment history to ensure that you are capable to make repayments on time.
Existing Relationship with ICICI Bank: If you already have an account with ICICI Bank, you have a higher chance of getting a credit card and you can easily opt to apply for ICICI Bank credit card. The bank comes with special credit card offers for its existing bank holders which would mean higher credit limit, waiver or discount on joining fees and annual fees and special promotional offers as a joining pack. In addition, if you have been maintaining a good balance in your account consistently over the past few years, you are more likely to secure a higher credit limit on your card.
Age: Bank has different credit cards targeted at different age groups and income groups of borrowers. You can apply for a ICICI credit card online or from any ICICI Bank branch if you are at least 21 years old upto maximum age group of 58 years. However, the minimum age to get a ICICI Bank credit card online or from the bank varies by various schemes depending on the card you choose to apply for.
Top ICICI Bank Credit Cards
Coral Card: The Coral Card is high on rewards and benefits. It comes with annual bonus points and 50% more rewards on online spends. The ICICI Credit card offers the most exclusive lifestyle privileges and the instant approval facility.
Rubyx Visa Credit Card: The ICICI Rubyx Visa Credit Card is a dual platinum credit card. The card offers exclusive privileges on dining, entertainment, and travel. Card users can enjoy two complimentary golf rounds monthly and can enjoy access to two domestic railway and airplanes lounges on a quarterly basis. Further, on every foreign transaction, you earn 2X points.
Sapphiro Card: ICICI Sapphiro credit card provides the benefits of two accounts clubbed in one. The card offers welcome gift vouchers worth Rs 10,000 on shopping and travel brands. Also, the card users are awarded access to two international and two domestic airport lounges per year. Further, discount coupons on dining, across 2500+ restaurants in India, and on popular brands like BookMyShow.
Platinum Chip Credit Card: The ICICI Bank Platinum Chip Credit Card offers you great value as a no-frills, and easy to manage card. The cardoffers generous rewards , redeemable for exciting gifts and vouchers. Besides this, you also get to save through fuel surcharge waiver and a minimum of 15% savings on dining.
MakeMyTrip Platinum Card: This credit card is exclusively designed to meet the needs of avid travellers.Credit card users can avail unparalleled benefits on the expenses incurred for their travelling purposes.
Amazon Pay Credit Card: ICICI bank offers amazon pay credit card to the customers to add more to their lifestyle by providing affordable and exclusive offers on shopping at Amazon. Apart from that, one can also avail cashback up to 2% on 100+ Amazon Pay partner merchants.
Documents required for ICICI Bank Credit Card
The type of credit card documents required differ for new and existing card holders to apply for ICICI credit card. Existing credit card holders are those who already own a credit card either from ICICI Bank or from any other bank. In this case, income documents are not required.
Document Type
For New Card Holders
For Existing Card Holders
Identity Proof
PAN card, Driving License, Voter ID card, Passport
PAN card, Driving License, Voter ID card, Passport
Address Proof
Bank statement, Rent agreement, Voter ID card, Ration card, Passport, Driving License, Postpaid Number
Bank statement, Rent agreement, Voter ID card, Ration card, Passport, Driving License, Postpaid Number
Income Proof

In case of salaried Individual- Last 3 months salary slips, 6 months bank statement for salary account
In case of self-employed- Latest IT returns with computation of income or certified financial documents, Proof of business continuity

Not Required
Existing Card Proof
Not Required
Front copy of card, 1 latest statement within 15 days
How to check ICICI Credit Card Status?
The process of tracking the status of the ICICI credit card application is simple and can be done through online and offline modes. You can follow the credit card application once you have received the confirmation SMS post acknowledging your credit card application.
Track the Status of ICICI Credit Card Online
To check the status of ICICI credit card applications online, you need to visit the official website of ICICI bank.
After visiting the website, find the 'Track your Credit Card Application Status' option under the Credit Card tab and fill required information such as the Date of Birth, Application Reference Number, Application Form Number and Mobile Number.
Track the Status of ICICI Credit Card Offline
ICICI credit card application can also be tracked offline by calling the 24*7 customer care number and by visiting the nearest ICICI Bank branch. You need to provide an application reference number and application form number to know the status of your credit card application.
FAQs
✅

How will I know my ICICI Credit Card bill?

You can check your bill for ICICI credit card online easily through net banking by following some simple steps:

Step 1: Login with your user ID and password

Step 2: Click 'Credit Cards' from the left navigation menu

Step 3: Click on the credit card number to view and download the credit card bill.
✅

Which is the best ICICI Credit Card?

ICICI credit card comes with a range of offers and benefits for its customers. However, the best ICICI Credit Cards are Instant Platinum Card and Platinum Chip Credit Card with NIL joining fee and no annual fees for lifetime. These cards also come with many attractive offers and schemes for the users with attractive cashbacks and discounts making them one of the most sought-after cards in India.
✅

What is the eligibility of taking ICICI Credit Card?

ICICI Bank will check if a customer is eligible or not as per the bank's pre-defined eligibility criteria before giving the credit card. Net take home salary is the basic eligibility criteria for getting ICICI credit card, salaried applicants must have a minimum monthly salary of Rs. 20,000, while self-employed applicants should have a minimum annual income of Rs. 3 lakhs.
✅

How can I be updated on the latest offers and privileges?

You may update your registered email ID and your contact details on our website myloancare.in to receive updates on latest offers and privileges offered on ICICI Bank Credit Card within no time. MyLoanCare.in also sends alerts to its customers on new offers and credit cards schemes.
✅

What is ICICI Bank Credit Cards Experience?

ICICI Bank Credit Cards Experience is a Rewards Program offered by ICICI Bank. This programme is exclusively designed for selected ICICI Bank Credit Card members to ensure each moment of their life becomes a memorable experience for them. This program gives the option to earn reward points on entertainment, assurance and travel services.
✅

What is the minimum salary for ICICI Bank credit card?

The minimum salary required is Rs. 12,000 per month. Thus individuals with the eligible salary can go for ICICI credit card apply.
✅

Which ICICI Bank credit card is free annual fee?

The cards with no annual fee are; Instant Platinum Card, and Platinum Chip Credit Card.
✅

What is ICICI Bank credit card charges?

Some of the important ICICI Bank credit card charges that you should know are;
Foreign Transaction Fee - 3.5%
Card replacement fee - Rs. 100 (Rs. 199 for Bank
Expressions Credit Card)
Cash payment charge - Rs. 100
Late payment charges - Rs. 100 to 750
Cash advance fee - 2.5% of transaction (minimum Rs. 300)
Over limit fee - 2.5% of over limit amount (minimum Rs. 500).
---
Credit Card Reviews
3.5
/5 by
1
customers
Apurv , Gandhinagar
Reviewed on 29th May 2019
ICICI Bank Credit Card Availed in Nov 2018
ICICI Bank Credit Card News - Aug 2020
2020-07-09 :

Banks exceed digital transaction target set for 2019-20


The government notified that 17 banks received an overall good rating for their performance on digital transactions in 2019-20, with ICICI Bank topping the list of 56 banks and closed wallets. The result is the indication of ameliorating banking services like providing retail and business loans digitally with ease.

2020-07-07 :

ICICI Bank surpassed 1 million users on WhatsApp platform


ICICI Bank crossed a mark of 1 million users on its WhatsApp banking platform. ICICI Bank had introduced WhatsApp banking services three months ago to enable its retail customers to undertake banking requirements from their home in the wake of the coronavirus pandemic.

2020-06-25 :

ICICI Bank launches Video KYC


ICICI Bank launched Video KYC for the savings account, personal loan, credit card. The facility will come handy for customers as it will allow them to complete the verification process digitally. New customers can now complete their KYC process by video interaction with ICICI Bank

2020-06-01 :

ICICI Bank launched WhatsApp banking


ICICI Bank launched banking services on WhatsApp. The move is to assist customers in the time pandemic. Individuals can check their savings account balance, last three transactions, credit card limit, get details of pre-approved instant loan offers and block/unblock credit and debit card with ICICI WhatsApp banking services. In addition to this, the facility will help the customers to get details of the nearest three ICICI Bank ATMs and branches in their vicinity.

2020-03-31 :

ICICI Bank brings in WhatsApp banking facility


To manage the banking activities amidst the ongoing COVID-19 crisis, ICICI Bank has made it easy for its savings and current account holders. The customers can now connect with the bank through its verified WhatsApp number, 9324953001. With this, the customers can check their account balance, last three transactions, and can even block and unblock their credit and debit cards. The bank further has ensured that the service is safe and secure.
*Terms and conditions apply. Credit at sole discretion of lender subject to credit appraisal, eligibility check, rates, charges and terms. Information displayed is indicative and from collected from public sources.
MyLoanCare is an independent professional service provider and is not related to the government or government bodies or any regulator or any credit information bureau in any way. Information carried at this website is not and should not be construed as an offer or solicitation or invitation to borrow or lend. The Company does not undertake any liability with respect to the correctness of the content, information and calculations. Information is subject to change without notice. By submitting your query or using any tools or calculators, you authorize MyLoanCare to share your information with lender(s), consent for such lender(s) to access your credit information report and contact you regarding your query overriding your number being in National Do Not Call Registry. This is a free service and no charges are payable by the borrower to MyLoanCare. The Company may receive remuneration from lenders for services provided to them.
Read More
Read Less

Please wait while your information is being processed...