Citibank Credit Card
Citibank Credit Card Online
Last Updated 05th Aug 2020
| Best Citibank Cards | Interest Rate | Annual Fee (Rs.) |
| --- | --- | --- |
| IndianOil Platinum Card | 3.25% | 1,000 |
| PremierMiles Card | 3.10% | 3,000 |
| Rewards Card | 3.25% | 1,000 |
| Cashback Card | 3.10% | 500 |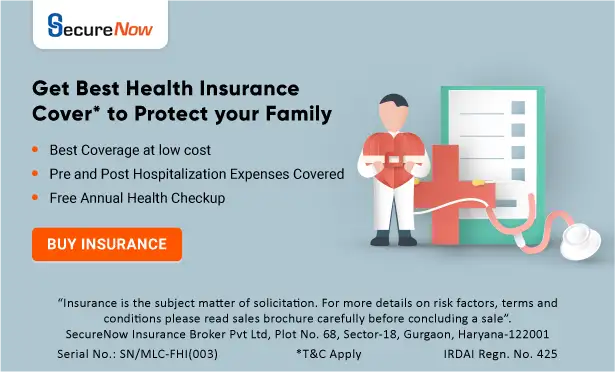 Citibank Credit Card Apply Online
| Citibank Credit Cards | Category | Joining Fee | Monthly Interest Charge |
| --- | --- | --- | --- |
| Cashback Card | Cashback, Shopping | ₹ 500 | 3.10% |
| Citi Prestige Card | Lifestyle | ₹ 20,000 | 3.10% |
| First Citizen Titanium Card | Rewards, Shopping | ₹ 500 | 3.25% |
| IndianOil Platinum Card | Fuel | ₹ 1,000 | 3.25% |
| IndianOil Titanium Card | Fuel | ₹ 1,000 | 3.25% |
| PremierMiles Card | Rewards, Travel and Airline | ₹ 3,000 | 3.10% |
| Rewards Card | Cashback, Shopping | ₹ 1,000 | 3.25% |
| Rewards Domestic Card | Rewards, Shopping | ₹ 1,000 | 3.25% |
Why choose Citibank Credit Cards?
Citibank credit cards cater to the needs of all kinds of customer needs, providing Reward Points and cashback on travel, shopping, dining, entertainment, fuel expenditures. The Reward Points earned do not expire, so you can collect them to buy something big. Exclusive Citibank card privileges include up to 15% savings across participating restaurants and exciting offers on leading brands across categories.
Credit Card Eligibility Calculator
Citibank Credit Card Eligibility
In order to apply for Citibank Credit card offers one needs to meet the following eligibility criterias, as listed below:
Income: The minimum income of the applicant should be ₹ 20,000 for salaried employees and annual income after tax deduction should be ₹ 5 Lakh for self employed. Usually, Citibank gives a credit limit of 2 to 3 times of the monthly income you earn. For salaried individuals, it is based on the net monthly salary and in case of self-employed individuals, it is based on the income declared in IT return filed for the last financial year. In case you have an existing credit card from Citibank or from any other bank, then Citibank will not check your income and your credit card eligibility will be checked based on existing credit card's transaction history.
CIBIL Score: Most banks, including Citibank prefer a credit score of 700 and above before sanctioning a credit card as your credit history defines your repayment capacity. A lower score reduces your chance of getting credit card approval. A high credit score would allow you to get an easy approval on credit card. If you already have a credit card then Citibank checks your existing credit card's transaction and payment history to ensure that you are capable to make repayments on time.
Existing Relationship with Citibank: If you already have an account with Citibank, you have a higher chance of getting a credit card and you can easily opt to apply for Citibank credit card. The bank comes with special credit card offers for its existing bank holders which would mean higher credit limit, waiver or discount on joining fees and annual fees and special promotional offers as a joining pack. In addition, if you have been maintaining a good balance in your account consistently over the past few years, you are more likely to secure a higher credit limit on your card.
Age: Bank has different credit cards targeted at different age groups and income groups of borrowers. You can apply for a Citibank credit card online or from any Citibank branch if you are at least 21 years old upto maximum age group of 60 years. However, the minimum age to get a Citibank credit card online or from the bank varies by various schemes depending on the card you choose to apply for.
Top Citibank Credit Cards
IndianOil Platinum Card: The IndianOil Platinum Card by Citibank is fuel- rewards card that helps you save on your fuel expenses. You can avail up to 4 Turbo Points on fuel purchases at IndianOil petrol pumps which can be redeemed at select merchant outlets and online partners. The Citi Bank credit card offers great reward benefits on groceries, supermarkets, movies and dining. Turbo Points never expire, so you can redeem now or keep collecting for something big later.
PremierMiles Card: Citi PremierMiles Credit Card is a premium travel card that also has benefits of a rewards card. The card offers Miles with each expense, which can be redeemed when you book flight tickets and hotel stays at the dedicated PremierMiles website. These Miles are evergreen miles that never expire. You also get premium lounge access on all domestic airports.
Rewards Card: The Rewards card really stands up to its name by offering unlimited benefits in the form of Reward Points. The card has worldwide acceptance and offers 10x Reward Points on apparel and departmental stores, with bonus points on monthly spends. These points never expire, so you can redeem now or keep collecting for something big later.
Cashback Card: Cash Back Credit Card by Citi helps you enjoy savings, cash rebates and other money saving benefits all year long. This card offers cashback of up to 5% on movie tickets, telephone bill and utility bill payments.
Documents required for Citibank Credit Card
The type of credit card documents required differ for new and existing card holders to apply for Citibank credit card. Existing credit card holders are those who already own a credit card either from Citibank or from any other bank. In this case, income documents are not required.
Document Type
For New Card Holders
For Existing Card Holders
Identity Proof
PAN card, Driving License, Voter ID card, Passport
PAN card, Driving License, Voter ID card, Passport
Address Proof
Bank statement, Rent agreement, Voter ID card, Ration card, Passport, Driving License, Postpaid Number
Bank statement, Rent agreement, Voter ID card, Ration card, Passport, Driving License, Postpaid Number
Income Proof

In case of salaried Individual- Last 3 months salary slips, 6 months bank statement for salary account
In case of self-employed- Latest IT returns with computation of income or certified financial documents, Proof of business continuity

Not Required
Existing Card Proof
Not Required
Front copy of card, 1 latest statement within 15 days
How to check Citibank Credit Card Status?
The process of tracking the status of the Citibank credit card application is simple and can be done through online and offline modes. You can follow the credit card application once you have received the confirmation SMS post acknowledging your credit card application.
Track the Status of Citibank Credit Card Online
To check the status of Citibank credit card applications online, you need to visit the official website of Citibank bank.
After visiting the website, find the 'Track your Credit Card Application Status' option under the Credit Card tab and fill required information such as the Date of Birth, Application Reference Number, Application Form Number and Mobile Number.
Track the Status of Citibank Credit Card Offline
Citibank credit card application can also be tracked offline by calling the 24*7 customer care number and by visiting the nearest Citibank Bank branch. You need to provide an application reference number and application form number to know the status of your credit card application.
FAQs
✅

How can I take a Citibank credit card?

To apply for Citibank Credit Card, follow these simple steps:

Register: Apply for a Citi credit Card online by filling an easy application form

Select a Credit Card: Choose a Credit Card which best suits your needs and lifestyle

Submit Documents: Submit KYC and income documents to the banks representative.

Get Approved Instantly: Receive instant approval on your Citibank Credit Card after document verification

After card approval, you will receive your credit card from Citibank in 10 to 15 days.
✅

Is Citibank credit card a MasterCard or Visa?

Citibank offers two versions of their credit card popularly known as a Visa and a MasterCard version. Visa and Master-card differ by their network management companies. Both, Visa and Master-card are global companies and have an equally wide and efficient card network.
✅

How long does it take to get a credit card from Citibank?

Once you apply for a credit card with Citibank, you should receive the approval with a week to ten days and receive the card within a few days from the date of approval.
✅

What is the eligibility of Citibank Credit card?

To apply for a Citibank credit card, the applicant should be a minimum of 18 years old at the time of applying for the credit card. Apart from age, you must have a regular source of income and a good credit history which are the most important credit card eligibility factors for Citibank.
✅

Which credit card is best in Citibank?

The best credit card offered by Citibank are; Premier Miles Card, Citi Prestige Card, and Cashback Card.
✅

What is the minimum salary for Citibank credit card?

The minimum salary required is Rs. 20,000 per month. Thus individuals with the eligible salary can go for Citi credit card apply.
✅

Which Citibank credit card has no annual fee?

All credit cards from Citibank carry certain annual fee.
✅

What is Citibank credit card charges?

Some of the important Citibank credit card charges that you should know are;
Foreign Transaction Fee - 3.5%
Payment returned charge - Rs. 500
Railway Ticket booking surcharge - 1.8% of transaction value
Late payment charges - Rs. 450 to 950
Cash advance fee - 2.5% of transaction (minimum Rs. 300)
Over limit fee - 2.5% of over limit amount (minimum Rs. 500).
---
Citibank Credit Card News - Aug 2020
2019-05-15 :

PayTm announces the launch of cash-back driven credit card with Citibank


In a bid to grow a strong credit customer base, digital wallet company PayTm has joined hands with Citibank to launch a cash-back driven card, PayTm First Card. The newly launched credit card will unlimited cashback of up to 1% every month. The card will be accepted internationally and is contactless-enabled.

2019-05-10 :

Citibank offers attractive offers on fuel credit card


Citibank's Indian Oil Platinum Credit Card offers attractive points and rewards on its fuel credit card. The bank offers 4 turbo points on the purchase of Rs. 150 at authorised Indian Oil outlets, 2 turbo points at groceries and supermarkets and 1 turbo point for shopping and dining. These turbo points can be redeemed at over any authorised Indian Oil petrol pumps across the country.

2019-04-17 :

Citibank announces the launch of a new safety feature for credit cardholders


In a bid to make its online transactions safer, Citibank has introduced the launch of a new safety feature, 'Quick Lock' feature on its credit cards wherein the credit cardholders can 'Switch on/off' the transactions on their cards. Using this facility, the credit card holders will be able to block unauthorised transactions without taking the help of Citibank credit card customer care.

2019-02-08 :

Citibank announces the launch of a new co-branded credit card with Indian Oil


Citibank has announced a launch of its new credit card by joining hands with Indian Oil. Using this card, according to the bank, a customer may earn up to 71 litres of free fuel in a year. Not only this, but credit card holder will also get some additional cash back and reward points using this card at all authorised Indian Oil outlets.

2019-02-04 :

Citibank revises charges on credit card, effective from February 27, 2019


Citibank has announced the revision in their credit card charges. The late payment charges and its calculation methodology applicable on Citi credit card are being revised. The change will be effective from February 27, 2019. The revised late payment charges will be applicable for Rewards, Cashback, IOC and First Citizen credit cards.
*Terms and conditions apply. Credit at sole discretion of lender subject to credit appraisal, eligibility check, rates, charges and terms. Information displayed is indicative and from collected from public sources.
MyLoanCare is an independent professional service provider and is not related to the government or government bodies or any regulator or any credit information bureau in any way. Information carried at this website is not and should not be construed as an offer or solicitation or invitation to borrow or lend. The Company does not undertake any liability with respect to the correctness of the content, information and calculations. Information is subject to change without notice. By submitting your query or using any tools or calculators, you authorize MyLoanCare to share your information with lender(s), consent for such lender(s) to access your credit information report and contact you regarding your query overriding your number being in National Do Not Call Registry. This is a free service and no charges are payable by the borrower to MyLoanCare. The Company may receive remuneration from lenders for services provided to them.
Read More
Read Less

Please wait while your information is being processed...