Credit Card Schemes and Offers in India – May 2017
Last Updated 23rd May 2017
Compare Credit Card Schemes – SBI, HDFC, ICICI, All Banks
A very good substitute for cash
A convenient method of payment
Provides flexibility of payment
Enhances purchasing power
Useful at the time of emergency
Acceptable in many countries
Reduce the need to approach bank for credit for short term purposes

Compare Offers
and
Apply Loan Online
Get CashBack Upto
Rs.5,000
Assisted Digital Service
What is a credit card?
Credit Card is an instrument issued by banks and NBFCs in India which allows you to make purchases on credit, up to a predefined credit limit. It comes as a plastic card which is swiped on point of sale terminals placed at the merchant establishment (shopkeeper).
What are the benefits of a credit card?
Credit card allows you to shop or travel without worrying about carrying currency notes in your pockets. You don't need to postpone your purchase decision for lack of adequate cash as a credit card provides you an option to avail short term credit. Your credit card also makes you eligible for special discounts/rewards and several privileges during travel and hotel stays.
What is Credit Limit? How is it fixed?
Credit limit is the maximum amount that you can spend or borrow using the credit card. A credit limit is like a loan. Instead of giving you the full loan in cash, the bank provides you an option to borrow on the card up to a limit and repay later.
The limit varies for different borrowers and lenders and type of card chosen.
The limit is determined based on your income, source of income, credit score, repayment history and other personal details.
What does credit card APR mean?
APR (annual percentage rate) takes into account interest rate and other charges to calculate the cost of credit. However, don't always assume that a card with a lower APR is the better one. Please do a thorough comparison of all components of APRs and fees and choose the card that meets your spend or credit requirements. There is more to credit card APR comparison than the comparison of APR % on credit. For instance,
APR may differ for credit cards that offer different length of grace period (interest free period) on credit card payments. Interest fee period on different credit cards offered by different banks can range between 20-55 days.
There can be multiple APRs on a single card such as a Cash Advance APR, Penalty APR and an introductory APR in addition to Credit APR.
When do late payment fees apply?
A late payment fee may be added to your account if you do not pay at least the minimum monthly payment as shown on your statement of account by the due date.
Which was the first bank to introduce credit cards in India?
Andhra Bank was the first to introduce credit cards in 1981,
And then it was issued by Central bank of India.
Which are the top three credit card issuers in India?
The top three credit card issuers in terms of numbers of cards sold as on November 2013.
HDFC Bank
ICICI Bank
State Bank of India
What are the eligibility criteria to get a credit card?
The amount of credit limit you will be eligible on your credit card will depend on your monthly income. Banks will ask for following documents at the time of credit card application submission and approval.
Latest Credit Score and Credit Information Report (CIR)
Bank Statement
KYC documents (Identity, signature & address proof)
Income Statement (such as salary slip)
Last 3 years IT return (for self employed only)
Which credit card is right for me?
There may be many credit cards options available to you, but look for one that suits your spending habits and needs. Further, you need to check and compare the following factors before selecting a credit card for your use:
Interest rate
Additional fees and costs
Introductory offers
Rewards and benefits
Don't settle for any card that sends you an offer in the mail or which your bank offers you – do a thorough assessment of the utility of card for you and question/compare to identify if there can be a better card option for you.
For instance:
If you travel more then you may want to apply for a card that will help you earn bonus miles and score free flights. A travel credit card that can be used in India and other countries, offer easy booking/flying options and convenience in travelling such as access to premium lounges at airports should fit the bill.
If a significant usage of your credit card is likely to be on shopping, paying utilities bills, dining, groceries etc, then cash back cards with attractive cash back % may be a better choice.
What are the risks involved in using credit card?
As a credit card holder, you need to exercise prudence, before taking a decision to spend on your card. It is quite possible and common for a credit card user to commit one of the following mistakes:
Build up more debt than you can service prudently based on your monthly income and savings
Damage your credit score if your payments get regularly late to pay your dues or you don't repay.
Costs much more than some other forms of credit, such as a line of credit or a personal loan, when interest charges are incurred.
What are the precautions you need to take to prevent credit card fraud As a credit card holder, you also need to be extremely careful in guarding, using and sharing your credit card information at all times. Some of the useful tips to prevent a credit card fraud are:
Don't leave personal information such as your name, address, date of birth and Social Insurance Number lying around at home, in your vehicle or at work.
Choose a PIN that is difficult to guess, and never write it down or give it to anyone.
If you receive a reissued or replacement credit card, destroy the old one as soon as the new one is activated.
If you don't receive a reissue or replacement by the time your card expires, contact your credit card issuer.
Don't give out credit card information over the phone, unless you have made the call yourself and know that the party you are dealing with is legitimate.
Don't give out credit card information by email. This is not secure.
Make sure the website you are using is secure before transmitting credit card information, and keep your computer firewall, anti-virus and anti-spyware systems up to date.
Notify the credit card company when you are going away on a trip. That way they will monitor the use of your card for any suspicious activity while you are away.
What are the other terms and conditions that you should be aware of while availing credit card?
We always advise our loan customers to read the fine print of the loan agreement before signing it and this holds true for a credit card we well. Banks do print the "terms and conditions" in the offer document with the Credit Card. However, with a long list of conditions printed in extremely small font, customers are tempted to not read document carefully and rely on the sales pitch of the bank representatives which highlights the selling points only. Some of the indicative terms that should be checked are:
Annual fees in the first year and at the time of renewal, especially if you opted for a discounted or no annual fee credit card.
Late payment charges in case you do not pay the minimum amount due before the due date
Interest rate on the balance outstanding on credit card, in case you do not pay off your credit card bills
Cash Advance charges if you need to swipe your credit card at an ATM
Charges for spending more than the prescribed credit limit
Requirements of prescribing to add on insurance cover etc
Other hidden late payment charges such as revocation of reward points and other benefits on the credit card.
Why is it important to pay your credit card dues on time and settle all disputes quickly?
Deciding to use, pay and avail credit card can also have implications on your credit score. Your credit score is one of the most important factors that lenders consider taking a credit lending decision and working out your eligibility. You should keep in mind the following factors related to your credit card spending habits, which can negatively impact your credit score.
If you frequently delay payments of your credit card dues and often borrow close to your credit limit.
If you have multiple credit cards on which you avail frequent credit. It is also difficult to manage and track your spends on multiple credit cards.
If you ignore or stretch a dispute with your credit card provider. Any delay in settlement with the lender can further be detrimental
Bank offers Credit Cards in India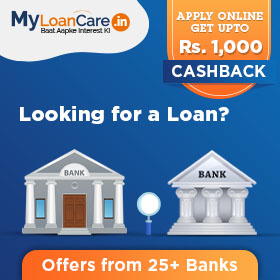 ---