x
Compare Offers and Invest in Fixed Deposit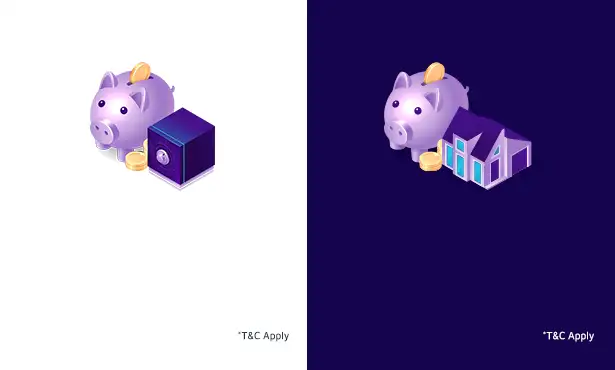 Home Loan

Home Loan starting at 6.70%. Cashback of up to ₹ 1,000.

Apply Now

Personal Loan

Instant Personal Loan starting at 10.40% with Cashback of up to ₹ 1,000 .

Check Offers

Fixed Deposit

AAA rated FDs with returns as high as 7.25%.

Invest Now

Savings Account

Best offers on Savings Account Online with High Returns.

Open Account

Gold Loan

Instant Gold Loan starting at 10.00% with Cashback of up to ₹ 500.

Apply Now

Loan Against Property

Best Loan Against Property Offers starting @ 8.35%. Cashback of up to ₹ 1,000*.

Apply Now

Credit Card

Get amazing offers, discounts and welcome gift vouchers on SBI Credit Cards.

Apply Now

Business Loan

Collateral Free Business Loan Rates starting at 13.50%. Overdraft facility available.

Apply Now
ICICI Bank Car Loan News - Mar 2021
2021-03-04 :

10 lakh customers of other bank are using ICICI's banking app, iMobile Pay


ICICI Bank reported that 10 lakh customers of other banks have started using its app, 'iMobile Pay'. The Bank has achieved the feat in three months after it made the app open for all to use, including those not its customers. The bank anticipates that the number is likely to double in two months.

2020-12-08 :

ICICI Bank launched interoperable banking app


ICICI Bank launched a new version of its mobile payment app which is interoperable and allows payments and other banking services to customers of any other bank. The new app will allow customers to link their bank accounts, generate a UPI ID and avail services such as online transactions, opening savings accounts, making investments, applying for loans and credit cards without being an ICICI Bank account holder.

2020-10-01 :

ICICI Bank announces festive benefits on two-wheeler and auto loans


ICICI Bank announced the launch of a festive bonanza that offers attractive benefits to two-wheeler and home loan customers. The Bank announced Flexible schemes to help customers own car with tailor-made EMIs. EMIs will be starting at ₹1,554 per ₹1 lakh for a tenure of 84 months. Women customers will get a flat processing fee of ₹1,999. Whereas in case of two-wheeler loans the bank offered EMI as low as ₹36 per ₹1,000 for a tenure of 36 months with the special processing fee of ₹999.

2020-09-30 :

ICICI Bank reported spending by its customers to reach 90% of pre-Covid levels


ICICI Bank reported that spending by its customers has touched 90% of the pre-COVID levels. The bank has further launched offers for its home, personal, auto, two-wheeler loans customers. During the upcoming festivities, the bank is expecting a growth of up to 45%in spends during the season compared to the year-ago period.

2020-07-09 :

Banks exceed digital transaction target set for 2019-20


The government notified that 17 banks received an overall good rating for their performance on digital transactions in 2019-20, with ICICI Bank topping the list of 56 banks and closed wallets. The result is the indication of ameliorating banking services like providing retail and business loans digitally with ease.
*Terms and conditions apply. Credit at sole discretion of lender subject to credit appraisal, eligibility check, rates, charges and terms. Information displayed is indicative and from collected from public sources. Read More

Please wait while your information is being processed...